Ready to Finish This Year Strong? 
Well, I have a highly effective marketing technique to help with that – Door Hangers.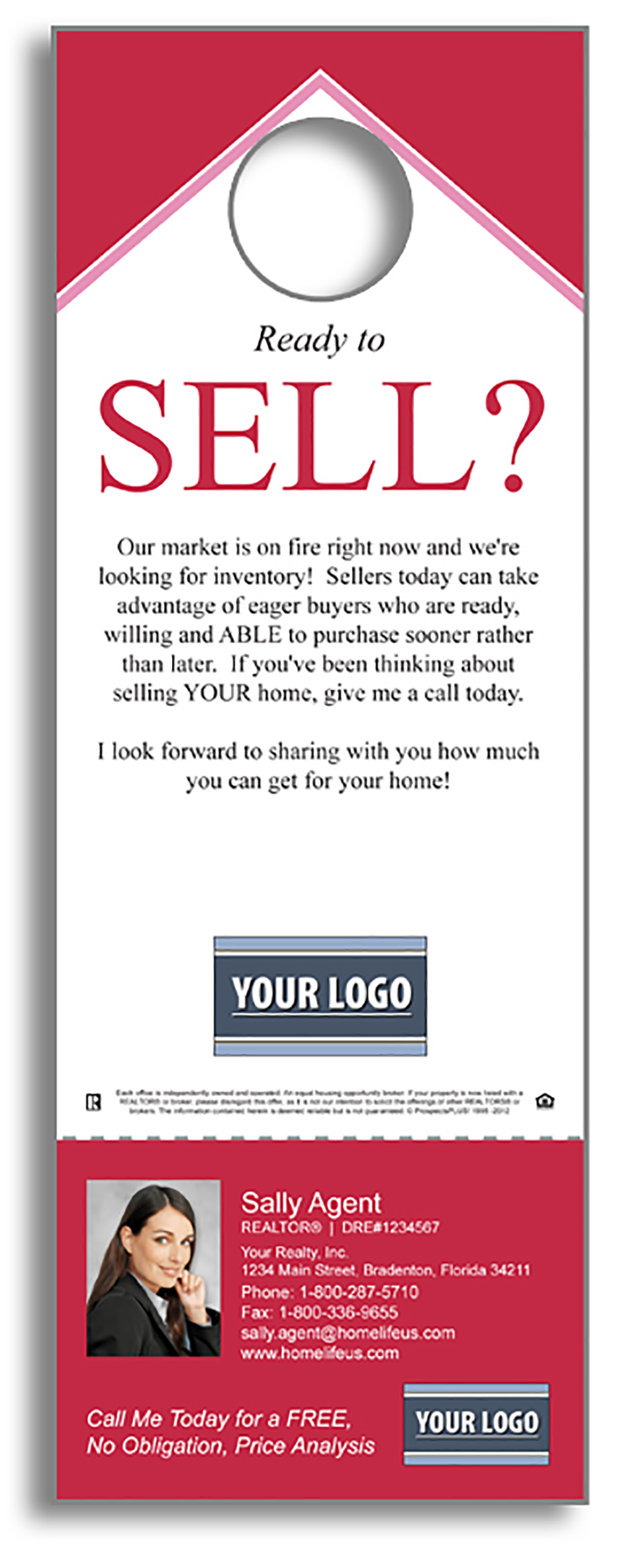 You know what's great about Door Hangers? Aside from affordability. When you are out hanging them, there is a good chance you will run into the very people you are trying to get to know better (what is not to love about that)?
Plus, they're a tangible that the homeowner can touch and feel and save for future reference – perfect!
Are you currently in search of MORE listing inventory? Great! Compel sellers to pick up the phone and call you by offering a Free Home Market Analysis with the Free Offer Door Hanger Series.
Or Hang the Ready to Sell Door Hanger or I Have More Buyers Door Hanger on their doors to peak their interest and get them excited about selling.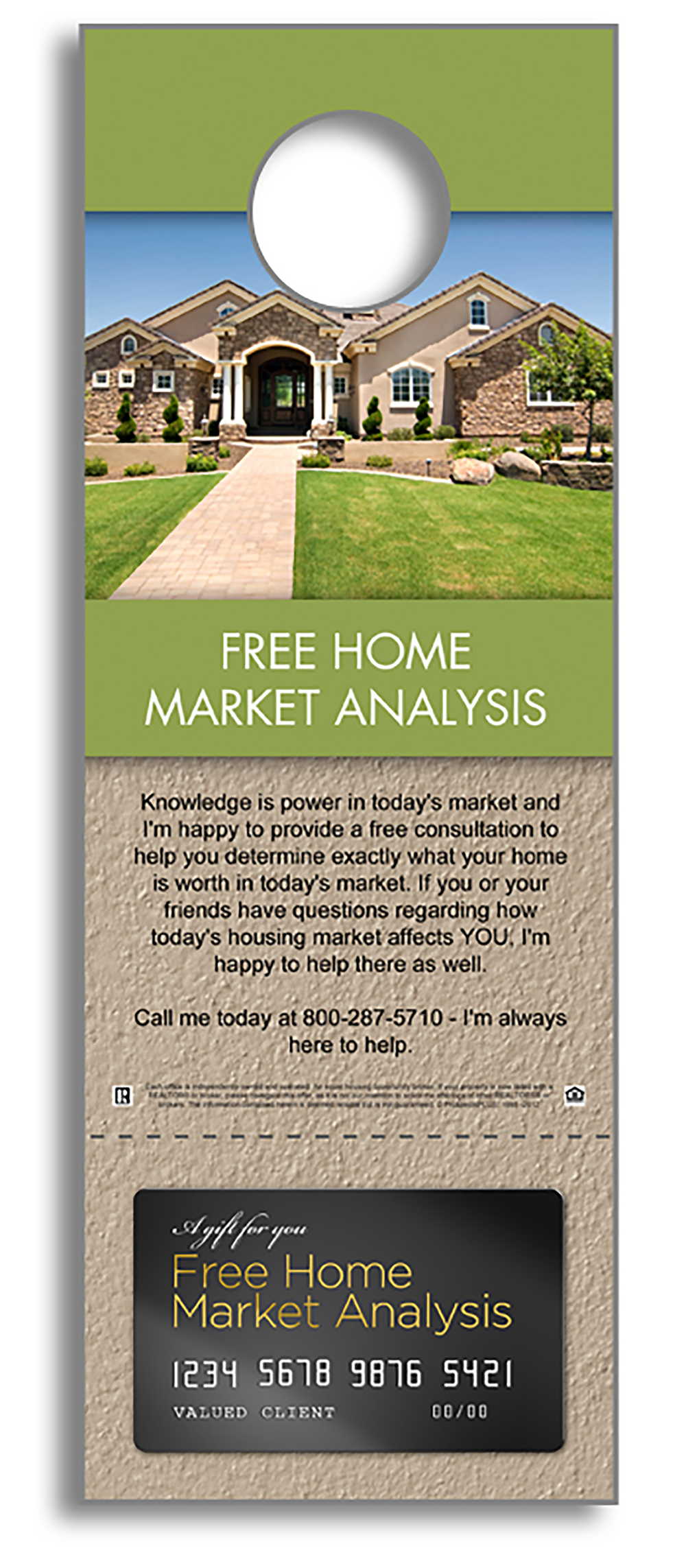 Do you have an Open House coming up? Congrats! Hang an Open House Series Door Hanger on the doors in the surrounding neighborhood to get the word out.
Whatever niche you plan to go after, there is a targeted Door Hanger available. We even offer FSBO and Expired Door Hangers too.
The September Challenge: Choose your areas of focus, then order 100 Door Hangers and make a commitment to get all 100 Door Hangers hung in the month of September.
Post your story of how you got Door Hangers hung on doors during the month of September on our Facebook page with the hashtag #doorhangerchallenge
By the way, the prize for the most fun/clever story is a $250.00 ProspectsPLUS! Gift Card!
Are you up for the challenge? GO NOW!