New Agent? Here's how to spend your first 30 days (Part 1)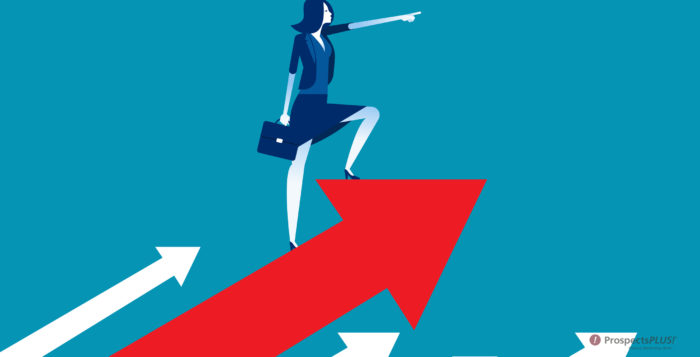 Welcome to real estate, rookie! Those world's-most-boring-classes and the licensing exam were the prelude to what may just turn out to be a very lucrative and fulfilling business.
But only if you get off to a good start and that's just what we hope to help you with today. So, forget about sitting in a cubby, staring at a blank wall or a quiet phone and the background conversations that sound like a foreign language.
You've got work to do!
Choose your broker carefully
You'll need to "hang" your license with a real estate broker and, depending on the size of your town you may have slim pickin's or so many you have no idea where to start.
First, decide if you want to work for one of the big national companies, such as RE/MAX or Keller Williams, or if you prefer the small, boutique-style local brokerages. They both have their pluses and minuses.
Since we advocate that you interview more than one broker, why not interview a couple of each of the above?
Here are some questions you'll want answers to:
What split are you offering?
This refers to your commission split. For each transaction (unless the broker represents both the buyer and the seller), the commission paid by the seller is split two ways. This means that the listing broker and the selling broker each get half the commission.
Then, each broker pays their listing/buyer agent their agreed-upon share. Splits vary, but the typical rookie agent is offered around 50 percent.
Is there a desk fee?
This is basically rent for the space you use at the office. Not all brokers charge this fee.
Do you offer floor time to agents?
Floor time is a predetermined amount of time that you agree to be in the office to field calls (some questions can't be legally answered by the receptionist, unless he or she is licensed) and to speak with walk-ins.
Yes, it's a hassle. But it may result in generating a lead or two and maybe even a buying client. It's worth it if for no other reason that you'll become accustomed to speaking with real estate consumers.
---
---
What type of marketing are you doing?
While you will definitely want to come up with a plan to market your business, marketing the company is the broker's job. The more exposure the company gets, the better for each agent.
Finally, ask about the broker's training program for new agents. My first broker didn't have a program but he spent lots of time with new agents weekly, teaching us everything from how to read the contract upside down and compiling fake CMAs to some scripts and dialogs he felt were effective.
Once you're with a broker you can join the NAR and the local association, so be prepared to shell out some significant bucks.
Get business cards
Many new agents order business cards through their broker, which is fine in the beginning. You will soon grow out of those, however, so don't order too many.
Once you've settled into the daily real estate business routine you'll want to work on your branding and, most important, get your own website set up. Once this is finished, order new, Business Cards, complete with your website's URL. 
Purchase CRM software
Customer relation management will be one of the more critical tasks in your real estate business and, thankfully, there are software solutions to help streamline the process.
Ask around the office to get a feel for the best CRM solutions and you'll find the same names pop up repeatedly.
LionDesk
pipedrive
Market Leader
Wise Agent
Follow Up Boss
realvolve
Top Producer
When you've found one or two that sound right, run your choices by your broker to help you decide. He or she has worked with enough rookies to understand what they need in a CRM and how to choose one that will grow with you.
Get the software up and running and start populating it with the contact information of family, friends and close acquaintances. This is your sphere of influence, and they'll be important in your efforts to harness the power of referrals.
Contact everyone you know who lives in the area
You know a lot more people than you may think:
Doctor
Dentist
Veterinarian
Dog Groomer
Dry Cleaner
Barista
Hair Stylist or Barber
Nail Technician
Folks at the gym where you work out
Landlord/lady and former landlords/ladies
Your kids' friends' parents
Teachers
Former colleagues
This list represents just a small fraction of groups of people that you may know; use it to brainstorm additional sources.
It doesn't matter how you contact these people – call, email, snail mail – but reach out to them and let them all know that you're now in real estate.
Consider sending an Agent Introduction postcard to those people you won't be calling on the phone. And be sure to mention, whether in person, by phone, email or snail mail, that you're happy to help anyone they know who may be thinking of buying or selling a home. 
Create a business and marketing plan
It's a rare rookie who prepares a business and marketing plan. Hey, we get it, it's a complete hassle and other parts of the new business which are more attractive, beckon.
Every successful agent we know, however, has a plan, even if rudimentary and written on post-it notes.
Check out the Real Estate Marketing Planner for 12 months of strategic marketing ideas. This Planner is a free resource provided by us for you.
Our One Page Real Estate Business Plan is another free resource that we have made available for you. It's simple, yet gives you a direct path to achieving your business goals.
Watch this space next month for Part 2 of How to Spend your First 30 Days as a new real estate agent. See you then!
Send out Agent Introduction postcards to your newly created Sphere of Influence.
Make sure they know who to call when they are ready.
You might also like:
The Biggest Client Complaint and How Not to Be That Agent
Agent Facebook Success: Rules of Engagement
---
Need help targeting the perfect niche of buyers or sellers? Use our mailing list tool to create the ideal list (it's easy) or call our support team for assistance at 866.405.3638!
PLUS: When you have time…here are Free killer tools to help your success this year!
1. Become a Listing Legend Free eBook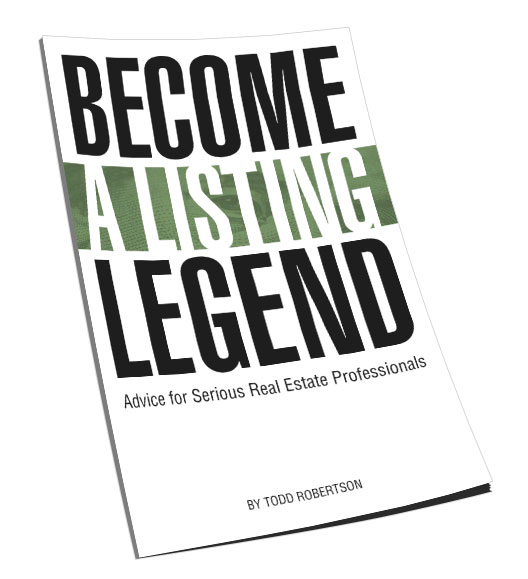 Ready to take a vertical leap in your real estate career? If you're looking for inspiration…and the tools and methods to dominate a market and go to the top in real estate…you'll find them in this free book. – Click Here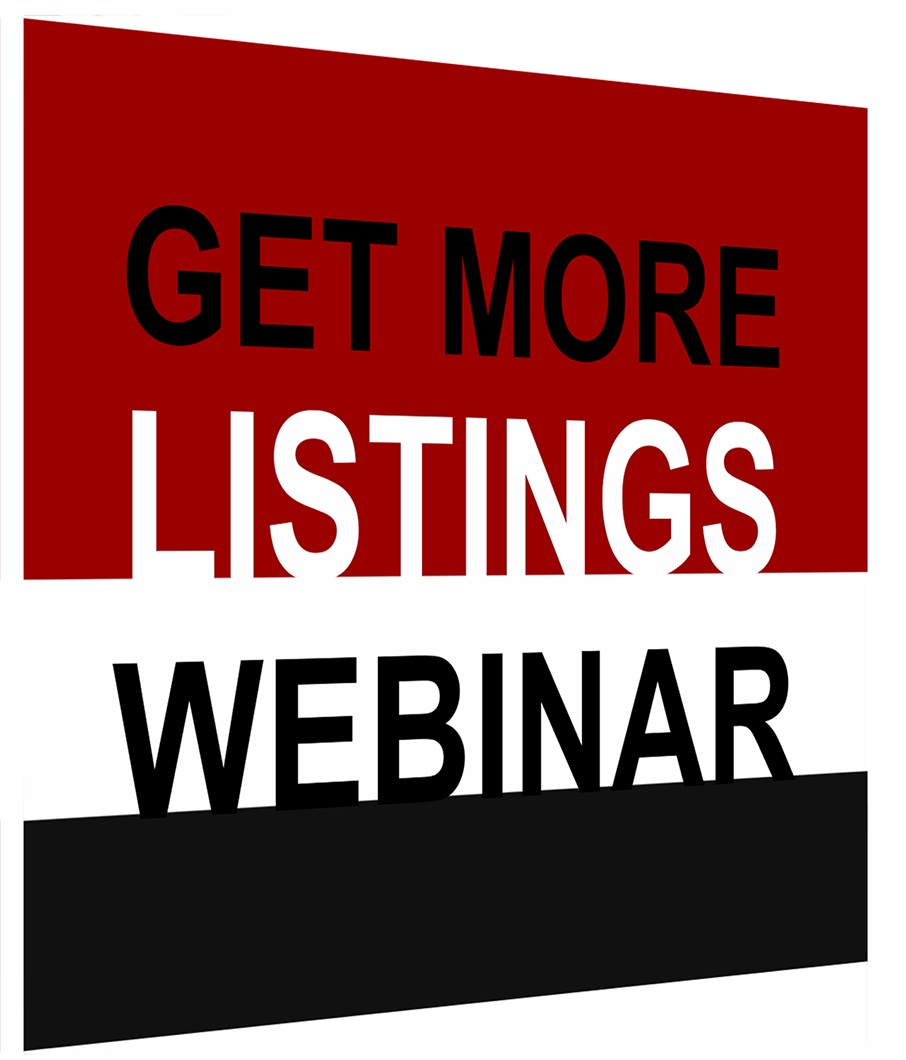 "Get MORE Listings & Begin to Dominate Your Market!" Free online webinar. Learn the 3-7-27 strategy for explosive growth, why 95% of agents have less than 20% market share, and how to become the agent everyone competes against. – Click Here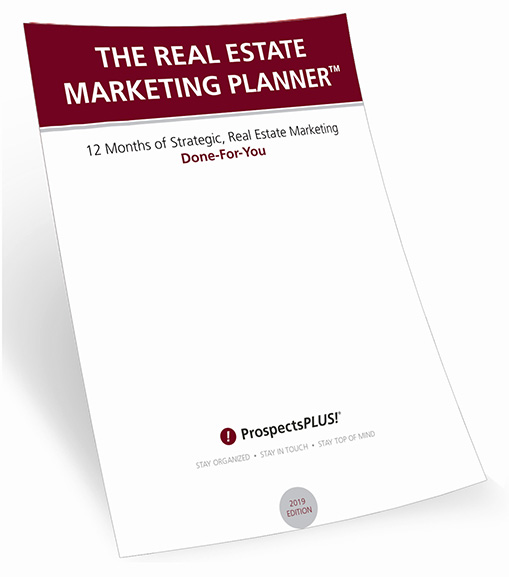 3. The 12 Month Done-For-You Strategic Marketing Plan
The Real Estate Marketing Planner is a powerful 12-Month-Guide that strategically defines what marketing to do when. Four key market segments are included, Niche Marketing, Get More Listings, Geographic Farming, and Sphere of Influence. –Click Here
4. The Free One-Page Real Estate Business Plan
Treat your business like a business it is vital to long-term success in this industry. Some agents may put together elaborate business plans, yet there's something powerful about keeping it simple. Check out our one page Online Real Estate Business Plan.  – Click Here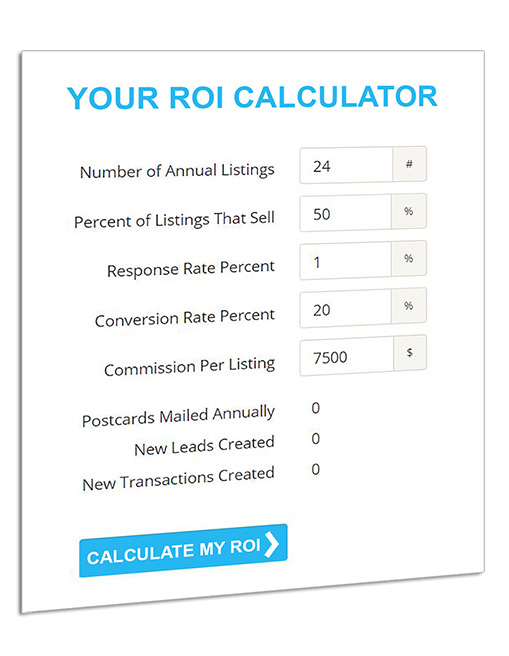 5. The Free Online ROI Calculator
Consistency and automation are the keys to success. Discover how effective direct mail marketing can dramatically increase your bottom line. Enter your statistics in our Free online ROI Calculator and click the 'CALCULATE MY ROI' button to see your results instantly! –Click Here