New to Real Estate? Let's Bust Two Myths About Building Your Business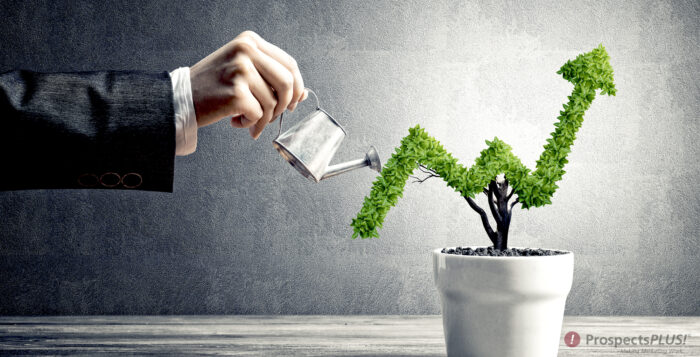 Welcome to the real estate business. You're joining more than 1.3 million other professionals, at varying stages of their careers.
In fact, nearly 30 percent of agents in the U.S. have less than two years of experience (and the largest share of that group is aged 45 to 54), according to the NAR, so you are in good company.
Your first few years in your new broker's office will be an eye-opener. Some of your misconceptions about being a real estate agent will be corrected and you'll hear conflicting advice on everything from how to generate leads to how best to construct your new website.
We've gathered some of the most common misconceptions new agents harbor and dragged them into the glaring light of reality.
By the way, since the majority of real estate agents are female, we'll be using the feminine pronoun throughout. (Sorry guys).
---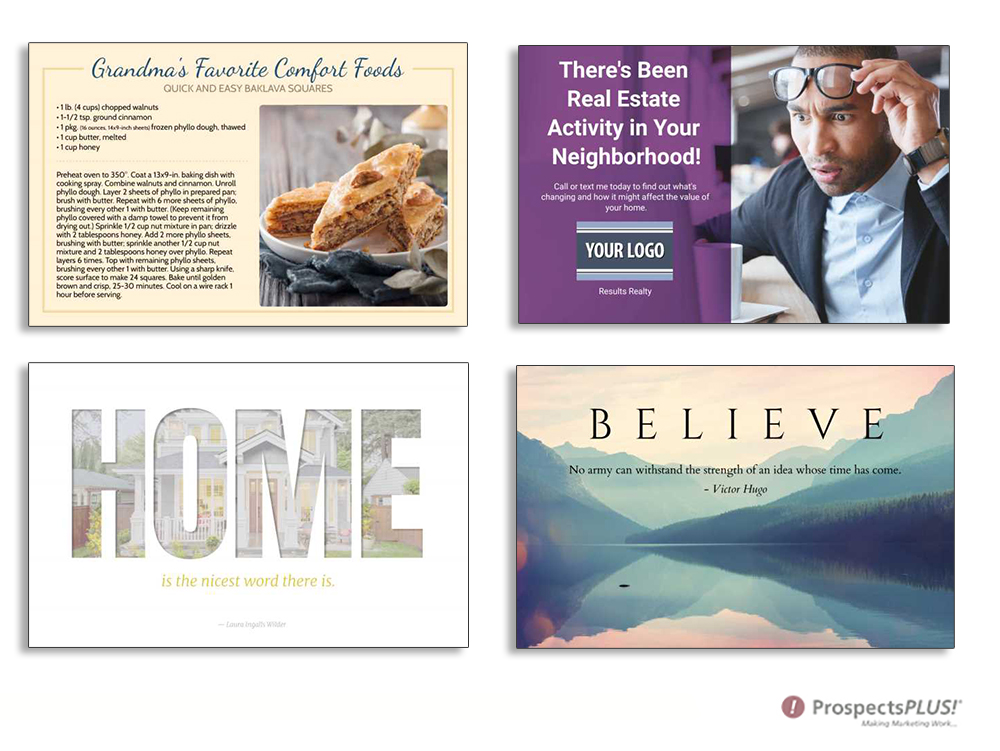 SOI scheduled campaigns shown above are on sale 10% off the first month. Use promo code: SPHERESALE (offer expires 5.28.22). Campaigns shown from left to right are Recipe I, Get More Listings, Quotes, and Inspiration Series, To see more campaigns, Click Here.
---
Myth #1: Your broker is your boss
Reality: One of the hardest habits that new agents find hard to break free of is the "employee mentality."
Sure, a handful of brokerages across the country hire agents as employees, but the vast majority of agents are independent contractors. They are, in reality, small business owners.
As an independent contractor, working under a broker's license, your broker is not your boss. She cannot (according to the IRS):
Direct and control your work
Tell you where and when to work
Dictate which tools you use or where to purchase supplies and services
Limit your ability to seek out business opportunities
Guarantee a regular wage amount
Provide employee-type benefits, such as health insurance, vacation or sick pay, or a pension plan. 
As a small-business owner, you create your schedule, budget, marketing plan, health insurance, and anything else required of the typical small business owner.
In other words, you are your own boss. The growth and success of your business are completely up to you.
Myth #2: Your broker will provide you with leads
Reality: This one goes hand-in-hand with Myth #1. Unless your broker is your employer, you can typically count out getting leads handed to you.
As a self-employed agent, you'll need to drum up your own business and fill your own pipeline.
How to start?
Get your real estate website up and running and fill it with hyper-local information
Offer to hold open houses for other agents' listings
Fill your CRM with your sphere's contact information and start calling them. Download the FREE Businessbase, HERE, for help building a robust SOI list. Then launch an SOI scheduled campaign, HERE.
Determine an area to start farming near where you live or in your own neighborhood. Launch a Farm scheduled campaign, HERE, to start branding yourself in the neighborhood.
One of the biggest myths that the public holds about real estate agents is that anyone can do your job.
Succeeding as an agent, however, requires far more than just getting your license. That being said, we know you can achieve success with the right tools and attitude.
---
PLUS: When you have time…below are some marketing tools to help support your success.
1. Put Your Real Estate Business a Step Above with Your Own Branded Magazine
Homes & Life Magazine is a customizable magazine, with rich, full-color content, and a sharp, professional esthetic. It includes compelling, direct response-driven articles written by real estate industry experts, combined with engaging lifestyle content. Send out Homes & Life Magazine in Just Minutes – No Minimums Required. Or we'll ship it to you.
Homes & Life Magazine is the ultimate "Coffee Table Lingerer"! …and, it costs less than sending a greeting card! – Click Here

2. The Free 12 Month Done-For-You Strategic Marketing Plan
The Real Estate Marketing Planner is a powerful 12-Month-Guide that strategically defines what marketing to do when. Four key market segments are included, niche Markets, geographic farming, sphere of influence, and past clients. – Click Here
3. The BusinessBase, SOI building system
The most effective thing you can do to build a real estate business is to become more visible, more likable, and remembered more often. The BusinessBASE™ not only checks all of these boxes, but it is a business building machine. In two easy steps, you can begin to build a robust sphere of influence that will provide you a lifetime of repeat business and referrals. – Click Here
4. The Free Interactive Real Estate Business Plan
The Free Interactive Real Estate Business Plan allows you to enter your business goals for this year and get a breakdown of how many prospects, listings, closing, and so on are needed to reach your goals. – Click Here
5. The Become a Listing Legend Free eBook
Ready to take a vertical leap in your real estate career? If you're looking for inspiration…and the tools and methods to dominate a market and go to the top in real estate…you'll find them in this free book. – Click Here
6. The Take a Listing Today Podcast
Watch the ProspectsPLUS!, Take a Listing Today Podcast for actionable content to help you get more listings. – Click Here
---