Change is Coming in the Real Estate Market. Are You Ready to Shift Gears?
It's been one heck of a ride, right? An amazing decade or so of a hot, hot, hot sellers' market.
Imagine the relatively new real estate agent who joined the ranks during this period. The only market they know had homes selling within a week, bidding wars, multiple offers, and staggeringly high prices (and, thus, commission checks).
Buyers' agents during this period were, to say the least, stressed out. Clients were repeatedly disappointed with refused offers, having to compete against other, often deep-pocketed, buyers and those whose housing budget was so stretched to the max that they dreaded the results of each Fed meeting.
How will those new agents, and listings agents in general, adapt to the "new normal" that's about to smack us upside the head?
---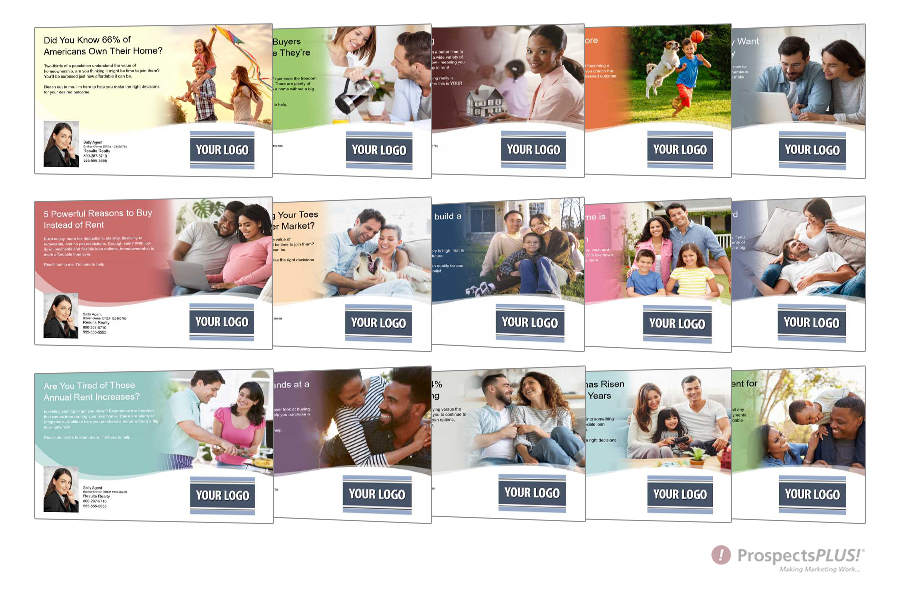 The First Time Buyer Series is shown above. Click Here to see more.
---
It's survivable, and you can still thrive
Since back in the day, listing agents have known that any real estate market has two sides, and the sellers' side of a switch to a buyers' market is tough to navigate.
Being shoved out of the driver's seat into riding shotgun is frustrating, so these sellers are hard to convert.
They're not going to go easy into that goodnight of lower home prices when just a month or two ago, their neighbor's home sold for $50,000 more than your CMA's suggested list price.
Agents may find it challenging to deal with buyers who now have the luxury of being able to nit-pick over price and terms. They'll relentlessly compare desirable homes to the 5 others nearby that are for sale, knowing that time, for once, is on their side.
It's all in how you manage expectations
Flex your relationship-building muscles because instilling trust with clients and potential clients is critical in the early stages of a market shift.
Earning their trust through being candid, honest, and up-front can help you manage their expectations and lead them to make better decisions.
You can do this.
---
PLUS: When you have time…below are some marketing tools to help support your success.
1. Put Your Real Estate Business a Step Above with Your Own Branded Magazine
Homes & Life Magazine is a customizable magazine with rich, full-color content and a sharp, professional aesthetic. It includes compelling, direct response-driven articles written by real estate industry experts combined with engaging lifestyle content. Send out Homes & Life Magazine in Just Minutes – No Minimums Required. Or we'll ship it to you.
Homes & Life Magazine is the ultimate "Coffee Table Lingerer"! …and it costs less than sending a greeting card! – Click Here

2. The Free 12-Month Done-For-You Strategic Marketing Plan
The Real Estate Marketing Planner is a powerful 12-Month-Guide that strategically defines what marketing to do and when. Four key market segments include niche Markets, geographic farming, sphere of influence, and past clients. – Click Here
3. The BusinessBase, SOI building system
The most effective thing you can do to build a real estate business is to become more visible, more likable, and remembered more often. The BusinessBASE™ not only checks all of these boxes but is also a business-building machine. In two easy steps, you can begin to build a robust sphere of influence that will provide you a lifetime of repeat business and referrals. – Click Here
4. The Free Interactive Real Estate Business Plan
The Free Interactive Real Estate Business Plan allows you to enter your business goals for this year and get a breakdown of how many prospects, listings, closing, and so on are needed to reach your goals. – Click Here
5. The Become a Listing Legend Free eBook
Ready to take a vertical leap in your real estate career? If you're looking for inspiration…and the tools and methods to dominate a market and go to the top in real estate…you'll find them in this free book. – Click Here
6. The Take a Listing Today Podcast
Watch the ProspectsPLUS!, Take a Listing Today Podcast for actionable content to help you get more listings. – Click Here
---