5 Creative Ways to Use QR CODES to Increase Your Marketing Response Rate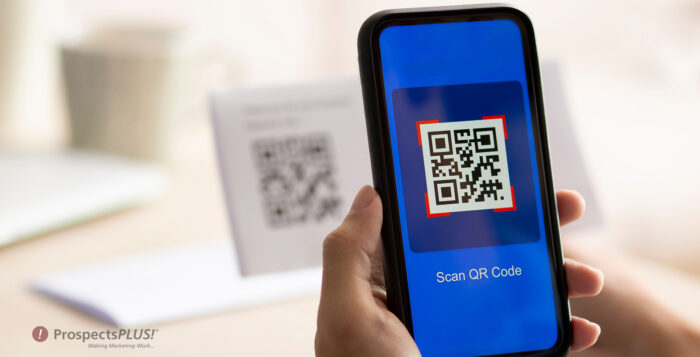 QR codes are everywhere—in magazines, on supermarket shelves, and even in TV ads.
While QR codes (quick response codes) have been around since 1994, they have only recently become an integral part of advertising and marketing for businesses.
Fast forward to 2022—QR codes are more ubiquitous than ever in business marketing. But can QR codes be an effective marketing tool in real estate? You bet!
Here are five ways to effectively integrate QR codes into your real estate marketing.
1. Hyperlink Your Signs
Most smartphones can read QR codes and immediately route the user to a landing page or website.
Listing your agent website on the For Sale sign may generate some online traffic, but placing a QR code on the sign, as well, is more efficient. It will quickly send potential buyers directly to where you want them, such as an appointment signup form.
2. Show the House to Anyone, Anywhere
QR codes enable prospective buyers to instantly arrive at a virtual tour they can take anytime, anywhere.
Real estate agents can use virtual tours to show homes to a limitless number of people any time, day or night.
More people are buying homes they have never seen in person than ever before. QR codes bypass several steps and funnel people exactly where they want to go.
---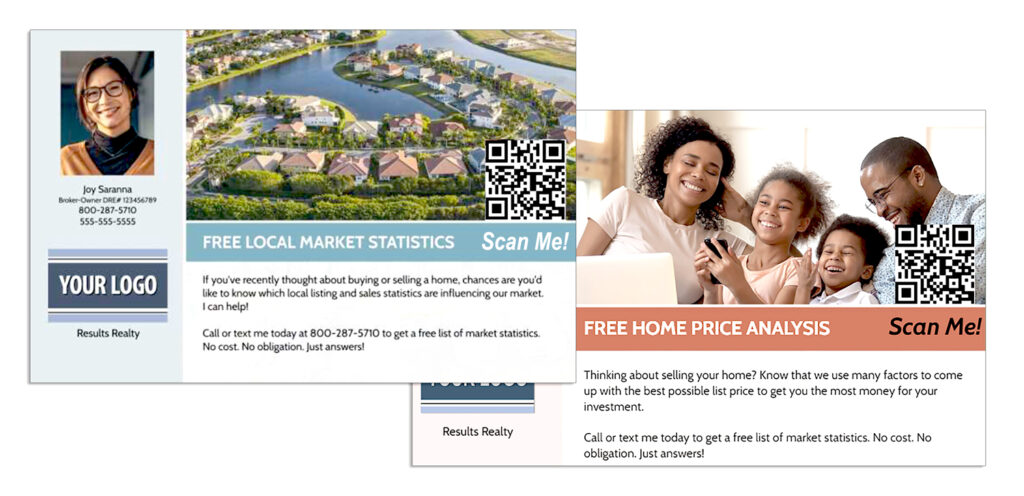 Call To Action Postcards with QR Code free offer URLs added. See more designs, HERE. Add a Free QR Code to your Photo Gallery, HERE.
---
A strong call to action is the foundation of high ROI marketing.
Use a QR code on your marketing as a quick and easy way to send people to a free home market analysis offer.
Check out the Call to Action Series of postcards for done-for-you templates that have free offers already included, HERE.
3. An Interactive Aspect in Advertising
Adding a QR code to a traditional tool like a business card adds dimension and fully engages prospective buyers' attention.
In the last three years, nearly three-quarters of people surveyed stated they turned to their phones to gather information before making a purchase. For many, a smartphone is an indispensable tool that can help them compare and contrast home features and details. Even in-person visitors will scan a QR code to 'revisit' the home later.
4. Make Mailers More Dynamic
Recent studies show that 70% of consumers say mail is more personal than the internet and 40% say they will try a new business after they've received direct mail. Clearly, direct mail marketing continues to be one of the most effective ways to generate interest.
Recipients who receive your direct mail piece now have an opportunity to capture your QR code and store your contact information for future use.
Additionally, QR codes on direct mailers can deliver critical information to real estate agents, who can then capture this data and determine the campaign's effectiveness.
5. Gather Feedback for Retargeting
Placing a QR code at a home showing or after bringing buyers in for a tour can encourage more honest feedback about what worked and what didn't.
Potential clients may be reticent to talk in person and prefer leaving their impressions online. A QR code that takes people directly to a simple feedback form offers the opportunity to gather essential data, leading to more conversions.
---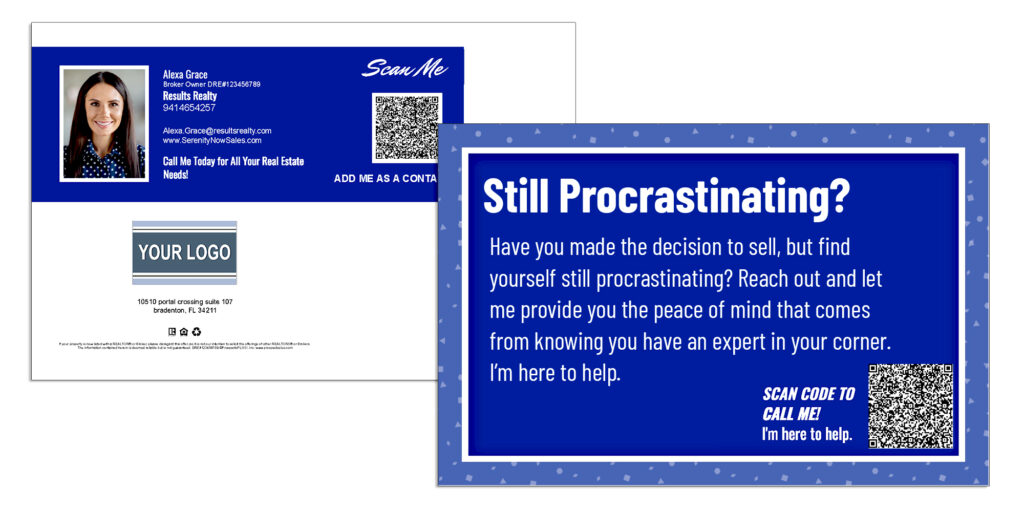 Get More Listings II Postcard with QR Code contact info added to front & back. See More designs, HERE. Add a Free QR Code to your Photo Gallery, HERE.
---
Adding QR codes to your marketing toolbox can help you reach a wider audience and connect buyers and sellers more quickly. QR codes allow people to skip extra steps, saving time and making them more likely to complete the action or task.
Power up your current marketing tools like business cards and postcards with a QR code.
In the most competitive housing market in years, QR codes could give you the edge you need to beat out the competition and close the deal.
HOW-TO: Watch the "How to add a QR CODE to Your Marketing" Video, Below.
---
FOR YOU: When you have time…below are some marketing tools to help support your success.
1. Put Your Real Estate Business a Step Above with Your Own Branded Magazine
Homes & Life Magazine is a customizable magazine, with rich, full-color content, and a sharp, professional aesthetic. It includes compelling, direct response-driven articles written by real estate industry experts, combined with engaging lifestyle content. Send out Homes & Life Magazine in Just Minutes – No Minimums Required. Or we'll ship it to you.
Homes & Life Magazine is the ultimate "Coffee Table Lingerer"! …and, it costs less than sending a greeting card! – Click Here

2. The Free 12 Month Done-For-You Strategic Marketing Plan
The Real Estate Marketing Planner is a powerful 12-Month-Guide that strategically defines what marketing to do when. Four key market segments are included, niche Markets, geographic farming, sphere of influence, and past clients. – Click Here
3. The BusinessBase, SOI building system
The most effective thing you can do to build a real estate business is to become more visible, more likable, and remembered more often. The BusinessBASE™ not only checks all of these boxes, but it is a business building machine. In two easy steps, you can begin to build a robust sphere of influence that will provide you a lifetime of repeat business and referrals. – Click Here
4. The Free Interactive Real Estate Business Plan
The Free Interactive Real Estate Business Plan allows you to enter your business goals for this year and get a breakdown of how many prospects, listings, closing, and so on are needed to reach your goals. – Click Here
5. The Become a Listing Legend Free eBook
Ready to take a vertical leap in your real estate career? If you're looking for inspiration…and the tools and methods to dominate a market and go to the top in real estate…you'll find them in this free book. – Click Here
6. The Take a Listing Today Podcast
Watch the ProspectsPLUS!, Take a Listing Today Podcast for actionable content to help you get more listings. – Click Here
---