Three Easy Steps to Success
By Jim Schimpf
Ease of doing business is the name of the game in 2017. For those looking to buy a house, for example, the most information needs to get to them in the fastest way possible.
Millennials are starting to buy houses, and that generation has become accustomed to instant information. They expect that any information they receive is complete and worth their time. When they find their dream home, they don't want to wait several days to find out whether they can afford it or how much they can afford to offer on the house. You don't want to lose a hard-earned new client because they don't have the right mortgage broker.
REALTORS® are constantly marketing to find leads on new homes. Whether it's sending postcards, updating websites or posting on social media, the need to get your word out is constant. Your success is based on three major areas – sourcing actionable leads, developing strong branding and following up to close prospects.
Mortgage brokers go through the same process, so why not combine your efforts to land the client and then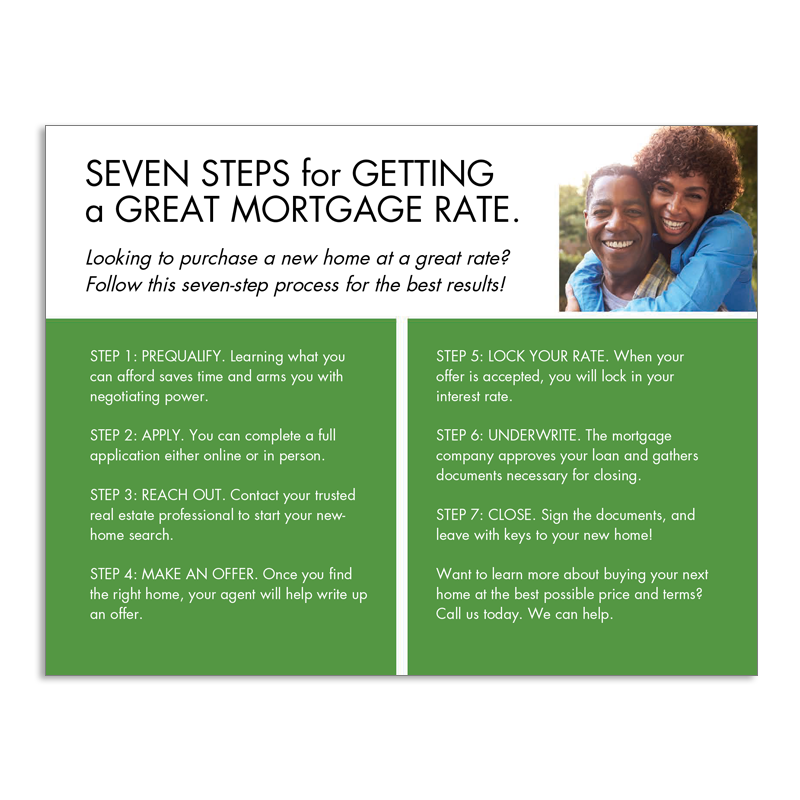 follow that client through the whole process? The process will be seamless, and you'll have a complete picture come closing day.
Follow these three simple steps to work more closely with mortgage brokers and close on more properties:
Develop relationships with mortgage brokers.

You may have one or several brokers whom you work with. Having a broker you trust and who has a large variety of products available gives you confidence when referring clients. You know that if any issues arise, the broker will let you know so you can work it out together.  

The client knows and trusts you so, by extension, he or she feels comfortable with the broker you recommend and doesn't have to waste time searching for a lender. Additionally, by having just a few lenders in mind, you know what types of loans they offer. No matter the buyer's situation, you should have a broker to refer them to.

 

Combine your marketing efforts, and co-brand. Develop a marketing plan together, and make sure your marketing materials have a cohesive look so buyers will immediately associate the two of you. Every dollar that either of you spends on marketing will magically go twice as far. Buyers will trust that your communication will be intact through the whole process.  Share your ad space and your leads. Communication is your top priority in this relationship. If you choose to use postcards for your marketing, social media, word of mouth or even radio advertising, be sure to mention your access to the broker, and make sure the broker is referring new leads back to you. You each have different sources for new leads so, by combining your efforts, you each double your actionable leads.

 

Communicate through the whole process

. From the time you start working with a new lead until closing, you and the mortgage broker should keep in touch so everyone knows the status of the loan. Surprises at closing are the worst-case-scenario. You want good, clear communication from beginning to end so you never have to wonder about the status of the project. This communication can lead to faster closings, and who doesn't want that?
Co-marketing is the wave of the future. More and more buyers are looking for "one-stop" shopping and referrals. Everyone's time is valuable, so help speed up the process. Combine your efforts for ease of doing business, and everyone wins.
NOTE:  Co-branding is NOT allowable in every market. Please check with your broker or attorney before starting this strategy to ensure that it is an acceptable form of marketing for your area.
Learn more by visiting www.prospectsplus.com/mortgage or by calling our team at 866.405.3638.