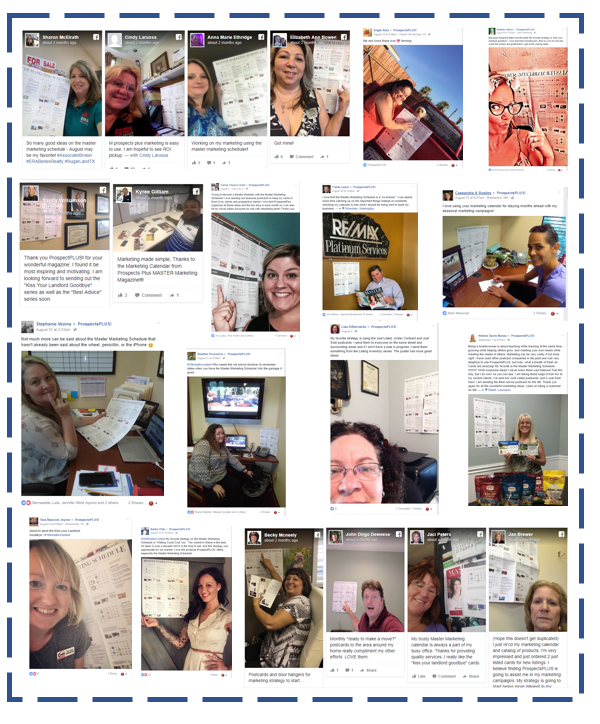 Meet the real estate pros that have already entered for their chance at winning TEN THOUSAND DOLLARS in our $10K REALTOR Contest. 
They are fun, creative, and in the running for the grand prize, to be awarded in November. What about YOU? Are you ready to throw your hat in the ring for a chance at the money? It's easy – here's how you get started:
Step-by-step: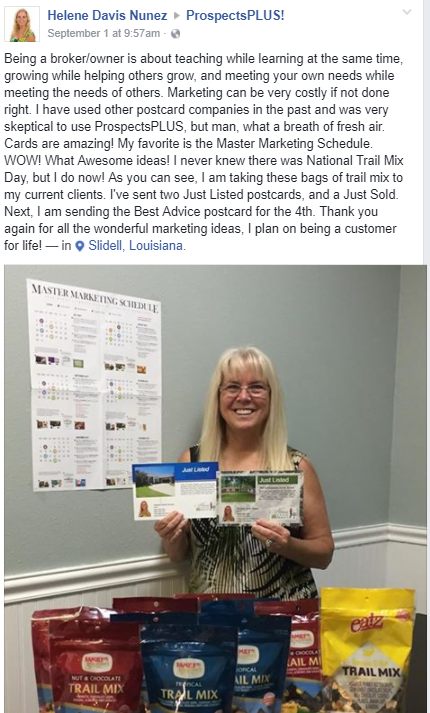 Grab your copy of the Master Marketing Magazine and pull out the Master Marketing Schedule poster. If your calendar is missing or you didn't get your magazine, you can request an additional copy at blog.prospectsplus.com/magazine.  We've noticed some folks are posting the downloadable schedule from our blog schedule page, but the official rules call for you to use the actual poster.
Hang your poster on the wall or in your cubicle (or in Angie's case, her truck!).
Take a photo or video of you with your Master Marketing Schedule poster, and be sure to get in the shot! 
Check out Helene's post as a great example.
Go to www.facebook.com/ProspectsPLUS, and tell us your favorite strategy from the schedule in your Facebook post, you'll find we have strategies for each week, and a monthly tip as well in the calendar. Choose the ones that most resonate with you and share how you'd use it in your marketing. Be specific, as Helene did! Remember – the schedule, you, and your strategy all have to be included to be a contender.
Have some fun with it! Our judges will base their decisions on creativity and originality – so don't hold back!
Entries must be submitted by 5:00 pm Eastern Time on November 10, 2017.
For full contest rules and conditions, go to blog.prospectsplus.com/contest-official-rules.
Get in the running! Go to www.facebook.com/ProspectsPLUS, TODAY! 
Why use the Master Marketing Schedule? Our customers tell us it takes the stress out of deciding what to do each month to stay in front of their sphere of influence, geographic farm, and niche markets. They also tell us it helps them stay on track so that their marketing doesn't slip through the cracks during these busy buying and selling seasons. It's what we designed it to do! Help agents grow their businesses with more ease and less stress.
If you need help with your marketing, please call our support team at 866.405.3638. That's what they do best!