10 Things You Need to Know About Your Book of Business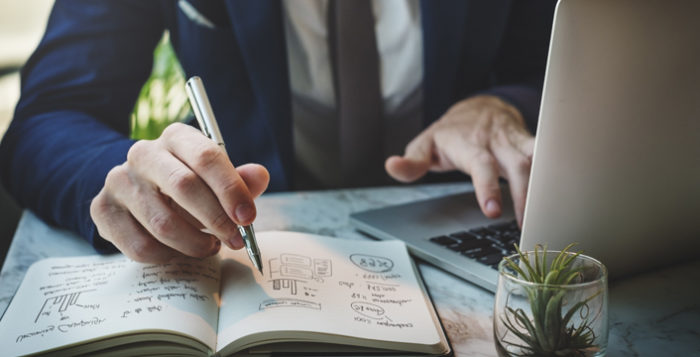 Finding the Diamonds in Your Database

By Julie Escobar
As my old friend Floyd Wickman used to say, there are acres of diamonds in your book of business or "sphere" – but the trouble is, most agents are willing to do what it takes to mine for those diamonds.
Many agents don't even have a 'book of business' or a true database.  They're either new to the business or 'never got around to it' or for some – they're so busy working 'in the business' to ever work 'on the business.'  But there's acres of diamonds in building a sphere of influence client list of people who know you, like you and trust you. Because frankly – those are the people that are going to list and sell their homes with you – buy from you –and refer friends and family to you.  First – you've got to reach them.  Consistently.  Effectively.  With purpose.
First, look at should be in your book of business. Read last week's post:  The Year of the Sphere.
Secondly, get a handle on your business plan.  This is the one-page easy plan shared by Floyd Wickman.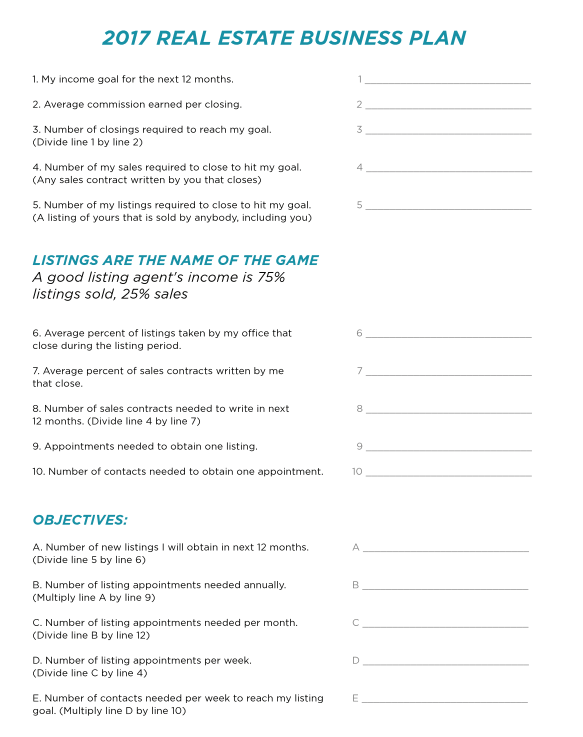 Download a copy for yourself or your team here. Then USE it. Make sure you are reviewing every month so you know when you are are on track — and off!
Next, Invest in these ten strategies for building a powerful base. 
Get it all on 'record.'  Whatever database management system you choose, be sure that you have entered at the very least the basic information such as name, address, phone number, email address, social media addresses if you have them for every past customer, friend, family member and acquaintance that you can think of.  Sound like a lot of work?  It is – but SO worth it.  And I'm not saying you have to do it yourself.  Delegate it – that way you can stick to what you do best – getting face to face with the folks in your market.
Fill in the blanks.  The more RELEVANT you are – the more REFERRALS you'll receive. So once you've got the basics down – take note of more personal information about the people in your database.  What do they do?  Where do they live?  What makes them unique?  What else do you know about them that you can reference?  Who's in their family?  You know the old saying – the 'devil is in the details!' The more you know the easier it will be for you to connect with them on topics that are relevant and important to them.
Clean up old records.  At least twice a year go through your database and cull old contacts, and clean up missed or incorrect information. Connect with your database and let them know that their business is important to you and that you're just doing a little 'housekeeping' so that you can be sure they are always kept in the loop and double check their information.  You can even make them a fair trade offer of a free report or certificate of some kind.
Data mine for 'like' minded people.  One of the best things an agent can do is to really take a good long look at what their 'best customer' looks like.  Who do you like to work with?  Seniors?  Singles?  First time homebuyers?  Expireds? FSBO's?  Once you know that – and can determine who you both like to work with and the type of people you have the most successful relationships with – you can data mine to find more of the same.   Find list options for data mining here. 
Add new personal contacts.  As sales professionals we come into contact with new people every day that are potentially great future clients or customers.  Make it a point to add at least one new person per day or five per week to your book of business – more depending on how fast you want your business to grow.  Many agents I know make this database building a positive habit by dedicating one hour a week to the health and maintenance of their list.  Every time they meet a new person at the local Starbucks, networking meeting, business event, PTA, restaurant – even the grocery store and have an opportunity to collect a business card or information – that person goes into the 'book' and the nurturing begins!  Some of the best agents spend an hour a week sending a personal note or firing off an email just to say what a pleasure it was to meet and if they need anything – just call.  (Making notes on the back of those business cards or in your phone after meeting a new person will help jog your memory for details when you are entering them into your database at a later time.)  Think about 10 people THIS WEEK you could add if you tried:  Teachers, Bankers, Restaurant Owner/Staff, Accountant, Attorney, Landscaper, Gas Station Owner, Grocery Store Manager…the possibilities are endless!  (If you did that EVERY week you'd be adding more than 500 people to your book of business each year!)
Add past lists:  If you've sent out Just Listed or Just Sold postcards and have purchased a list of homeowners contact information who received those postcards – be sure not to forget those folks.  You can add them in and start the process of taking them from 'prospect' to 'member' of your sphere by building those relationships over time.  Think about this – every time you send a Just Listed postcard with a purchased list – you are adding to your database. But most agents only send that one card, the Just Listed to that list.  Think one list = unlimited opportunities.  Contract Pending. Price Reduced. Just Sold. Listing Inventory.  Check out our new ThreeClickPostcards.com – where you can order your Just Listed/Sold/Contract Pending cards — right from your phone!
SHARE with them.  Direct mail is a great way to 'touch' your book of business at least once a month.  From powerful postcards with relevant offers to a monthly newsletter packed with valuable content – staying in TOUCH is the key to staying TOP of mind.  We'll even help you automate the process with a set-and-forget system that allows you to put your marketing plan in motion and then focus on those personal contacts and the three tasks that are most important in your business:  prospecting, presenting and CLOSING.  Visit www.prospectsplus.com/specials today to learn more about these options or call our team at 866.405.3638 for help deciding what might work best for you, your list and your budget!
Invite them into the conversation.  Savvy agents are firing up their social media strategies on Facebook, Twitter, LinkedIn, YouTube and Pinterest and inviting their community of followers to join in the conversation.  Create a Facebook page for your neighborhood farm and post community information that's relevant to your buyers and sellers such as school information, local business information, fun facts and more.  Agents are breaking out their iPhones and creating video walking tours of area hotspots, news for the week, reviews of local businesses, types of homes to look for in their area and all kinds of fun and interesting information.  Pinterest has people pinning and posting all about staging ideas, inspirational quotes, homes in the area, community events, blog posts and more.
Follow up.  Break your list up into manageable numbers and commit to follow up calls every week.  Most experts recommend scheduling a daily appointment with yourself to prospect.  Don't underestimate the value of face-to-face connecting as well.  Community events, school functions, networking opportunities and just being active in the community that you service will help keep you visible, allow you a chance to arrange follow up conversations and ask questions, be the resource people need and you will generate referrals in the process! It can be as simple as letting them know that you are there to help anytime.
Lather, Rinse, Repeat.  Well you get the idea.  Treating your database as the saleable, valuable resource that it is means not putting it away for 11 months out of the year.  Commit to these ten strategies monthly and your career will thrive – and you won't have to always be wondering where your next commission will come from.
Need help?  Call us at 866.405.3638.  Our team of marketing professionals can help you put your plan in place for success.