In Step with Broker Lisa DiBernardo
By Julie Escobar
Some brokers have a knack for touching on the really important strategies that agents need to utilize to stay at the top of their game. One of our amazing customers, broker Lisa DiBernardo is an extraordinary example of that kind of broker. We caught up with her to learn what she is doing to thrive in her market and what you may want to do to get the same kind of great results she is getting.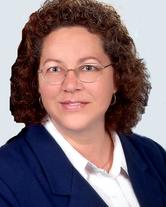 Here's what we learned in our interview:
Q:  Thanks for sharing your ideas with us! Can you first tell our readers a little about yourself?
A:  You're welcome.  I became licensed and started working as a full-time real estate agent in 2004. Before that, I worked in the computer industry for about 24 years, the last dozen or so years managing network engineering and desktop support units.  I think my background and my education, I have a Bachelor's Degree in business, has helped me succeed and get where I am today.  My experience with project management and logistics has been incredibly helpful.  Three years ago, I opened my own brokerage and it's the best thing I've ever done.  I love it!  I work in both residential and commercial real estate and have completed the sale and/or leasing of a wide variety of properties; single family homes, multi-families, condos, town homes and vacant land, as well as office, industrial and retail transactions. On the personal side I am a New Hampshire native, I have one daughter, a fiancé and a naughty cat named Rondo.  I love New England and the beautiful seasons we are blessed with, even though it gets mighty chilly in the winter!
Q:  From your Master Marketing Schedule entry – I love that the Just Listed/Just Sold postcards are your go-to marketing tool. They are a time-tested favorite! Tell me why they work for you?  
A:  I send them out for every single listing I take on.  I think it shows my farm areas that I am not only active in their neighborhood but that I am successful at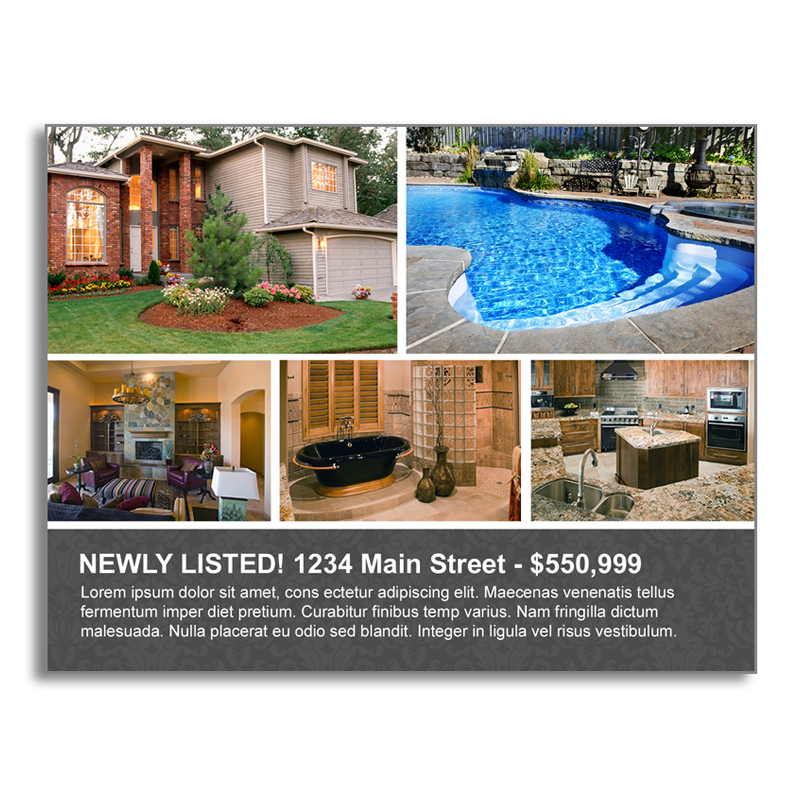 getting property sold.  I supplement with other types of postcards too.  Sometimes I'll send out Under Contract or Pending cards and last month I sent out the football schedule cards for the first time.  I also use traditional advertising to help build name recognition in my market area.
Q:  You also use the Listing Inventory postcards, which are another favorite for agents. What drew you to them?
A:  I want to keep sending out "something" each month, whether I have new listings in my farm areas or not.  So, I supplement with the listing inventory cards and other types in-between listings to keep my name and company in the front of their minds each month.
Q: What are some strategies you use to stay top of mind with your sphere and farm?
A:  I stay in touch with my sphere by calling and/or emailing at least once a quarter and as I mentioned above, I send something to my farm areas every month.  I've been contemplating starting up a newsletter for my sphere and sending that out quarterly.  I've just been waiting for the market to cool off a bit, so I can figure out the best way to do that and maybe utilize a new technology that I haven't used yet; maybe a mailing service or social media.
Q: One of the hardest things for agents to do is to follow up on their marketing. Do you have any words of wisdom for those agents?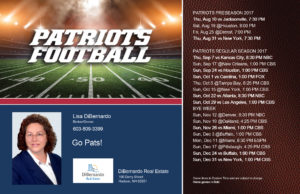 A:  Well, it is a tough thing for most people.  It's tough for me too!  But getting out there in the neighborhoods you farm and making face-to-face connections is the best way for them to remember you and it makes it personal.  I know some people make cold calls, but I don't.  I only call the people in my sphere or people they refer to me.  It's too time-consuming to try to figure out who is and isn't on the do-not-call list for cold calls. I'd rather pick a nice day and walk around the neighborhood with door hangers.
Q:  What sets you apart from your competition?
A:  Well I like to think it's my ability to follow-up in a timely manner and my professionalism.  I have a personal rule that no call or email goes unanswered for more than an hour, even if it's just to say, "Hi, I received your message but I'm at an appointment right now.  I'll be back in touch soon."  I also think it's my use of technology; it's a strength of mine from my past career so I find it easy to develop and manipulate documents electronically and I'm able to use my phone for the majority of my work.
Q:  It's a busy time in our business. Any advice for agents in regard to finding some balance in life?
A:  You have to carve out down time or maybe it would be better described as offline time.  I try not to answer the phone or do work after 8pm and I don't work Sundays unless I absolutely have to.  Of course, if there's a negotiation in play, I'll work all night long!  But I need to have at least one day off each week to unwind and to spend with my fiancé and family or I don't feel balanced at all.
Q:  If agents have a referral for you, how can they reach you?
A:  They can call me directly at 603-809-3399, email me at lisa@dibernardorealestate.com, use my contact page on my website, www.dibernardorealestate.com or stop by my office at 100 Derry Street, Hudson, NH 03051.  Thank you!
Awesome Lisa! Thank you so much for sharing your strategies with our readers!
If you'd like to learn more about Lisa – visit her website and connect! If you'd like to learn more about the marketing tools she's using to stay ahead of her competition – connect with our marketing team at 866.405.3638 today!
Be like Lisa! Jump into the contest!