Three Steps to Driving More Listing Inventory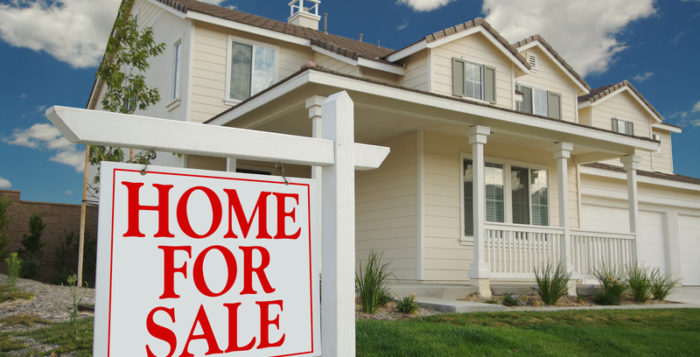 A Formula for Success
By Julie Escobar
In today's market (or any market for that matter) – if you're not out there networking, making calls, reaching out to your sphere and farm, being PRESENT in your marketplace and even knocking on doors – then you are leaving your success as a real estate agent to chance.  The truth is?  It's not LUCK — it's LISTINGS.  And listings are STILL the name of the game.
So what are three things you can do to drive listing inventory in your market?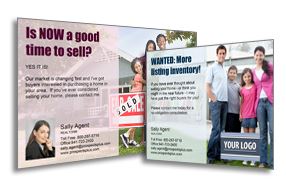 STEP ONE – SEND:  Use a direct response postcard or flyer to the folks in the hot-turnover neighborhoods or even those that are right on the cusp of turnover.  Let them know that the buying market is HOT and the time to sell is NOW.  Be sure to send any marketing you choose in increments of at least three.  (Remember that 3-7-27 rule – it takes 3 contacts for someone to recognize your name, 7 to put your name with what you do and 27 to become a brand or household name in the minds of the consumer.  Most transactions happen after FIVE contacts.) We've got a terrific series that speaks directly the mindset of sellers in this market called our Listing Inventory Series.
STEP TWO – CALL: Here's where a lot of agents either fall down on the job or lose their muster.  Call people?  Talk to them?  Yikes!  Can it be nerve wracking for some?  Sure.  Will you get 'No's"? Absolutely.  But the numbers are in your favor.  If you call enough people, make enough contacts, you'll get a yes. And that yes can turn into a listing and a listing into a sale and a sale into a commission – so no leaving it to chance.  Make a contact! (Or twenty, or more…)
Here is a sample dialogue  to help you get started:
Agent:

Hi, my name is _____, and as you may know, our market is on the move and we've got more buyers than we have listings.  Have you thought about selling your home now or in the near future? 

Seller Question:

  How much do you think I could get for my house?

Agent Answer (a la Floyd Wickman):

  I don't know, I haven't seen your house yet, let's get together!
STEP THREE – SEE:  Don't knock the idea of old-fashioned door knocking!  Getting out there and visible in the neighborhoods and communities you are eager to service and become a brand name in is just good business.  Why?  It's personal.  People can put the face with the name.  They can see that you are committed to making an impact and you get a chance to get the real lay of the land.  Door hangers or even shell-printed postcards are a great leave-behind for those who aren't home – and a nice collateral piece for those who are.
I challenge you to take these three steps to grow your listing inventory, your market share – and your confidence!  Be consistent with it at least once a quarter and you'll reap the benefits for years to come.
Want to learn more about how to drive listing inventory and build a stronger market share?  Visit us online at www.prospectsplus.com or call our marketing team today at 866.405.3638!  They're terrific at helping agents figure out exactly what they need to market themselves in a budget-friendly way!