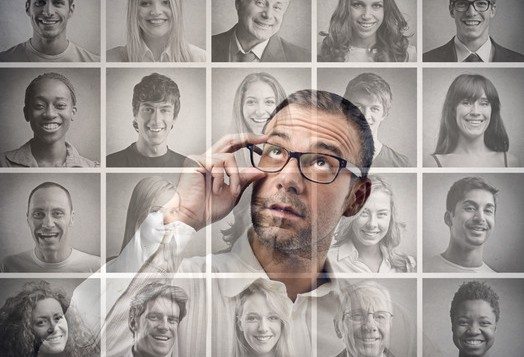 Your Bottom Line Depends On It
by Julie Escobar
An agent's ability to earn consistently and continuously earn referrals is in direct proportion to their willingness and ability to stay top of mind with their sphere and farm.
Consistency. Since the beginning of real estate there have been agents that send one or two massive mailings and when they unsurprisingly get no results, stop marketing.  Many others take the "holiday" approach to staying in touch by sending an annual holiday card in the hopes that they are remembered. Both of these approaches are a waste of time, energy and valuable marketing dollars.
To stay ahead of the curve, you should be in contact with your sphere of influence at least every 30-45 days. Using the popular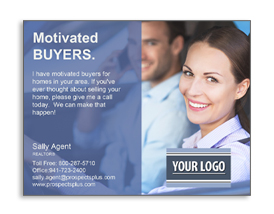 send-call-see approach (part of our free BusinessBASETM), you can easily set up a system for contacting your VIPs each month. Send a postcard, letter, newsletter, flyer, novelty or note one month.  Many of our customers find the Listing Inventory Series, Content Cards, and Market Dominator among their favorites.
One other series that is growing in popularity is one of this month's Master Marketing Schedule tip which are our Call to Action Postcards which include powerful direct response offers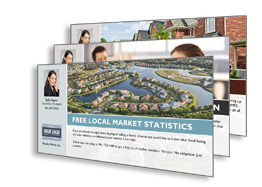 that help make your phone ring!
Once you've gotten in the habit of "touching" your sphere and farm once a month, be sure to deploy the call part of send-call-see.
Call with a friendly event reminder, helpful hint, or just to say hello the following month. During the third month, arrange to see them via a networking event, social gathering or quick in-person visit (with notice, of course) where you drop off a small token, informational item or card. Then start the "rotation" over again. Such consistency creates vital 'top-of-mind' awareness that often becomes "the key to the kingdom" when growing your referral base and creating a reliable income.
If you're not sure where to start, our popular Master Marketing Schedule shares monthly Action Items that agents tell us help them stay consistently on track.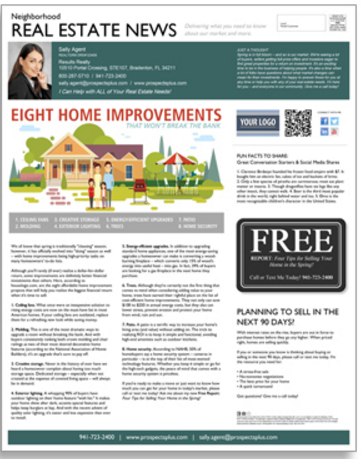 SEND-CALL-SEE.  Be the resource they need and want in a time where consumers have LOTS of questions regarding the value of their property, their buying power, investment opportunities, and what's happening in their market.  You're not bothering people – you're providing a SERVICE.
What can you SEND?
What can you SAY when you CALL?
Hi.  I have buyers, the Smiths (insert real names!), that are looking for a home in the _____________ neighborhood, and I wanted to know if you've ever thought about selling your home or know someone who is so I can help this nice family find what they are looking for?
Hi!  Just checking in on you! We've got a lot of activity in our market, and I thought you might have some questions—do you?
Is there anything I can do to help you?
I'm expanding my business and I could use your help…
Have you thought about selling your house now or in the near future?
Have you been receiving my information?  Any questions?
What do you do when you SEE them? 
Create opportunities for appointments
Take someone to lunch
Attend a neighborhood block party
Organize a charity drive in the community
Sponsor a free workshop and invite everyone to attend
Get out there and be visible in the community you're servicing
Walk your farm and start making friends
Working ON your business requires dedication and a commitment to the activities that earn you top dollar and allow you to "feed" the career you're building. Never lose sight of the fact that prospecting, presenting and closing should always be at the top of your list.
Visit http://www.prospectsplus.com/ to get your FREE copy of our BusinessBASETM (Plus learn the 250 people who should be in your SOI), and be sure to bookmark our Master Marketing ScheduleTM .
Go for it. Remember that we're here if you need anything. Contact our team today at 866.405.3638.