Social Proof: Why Agents Need It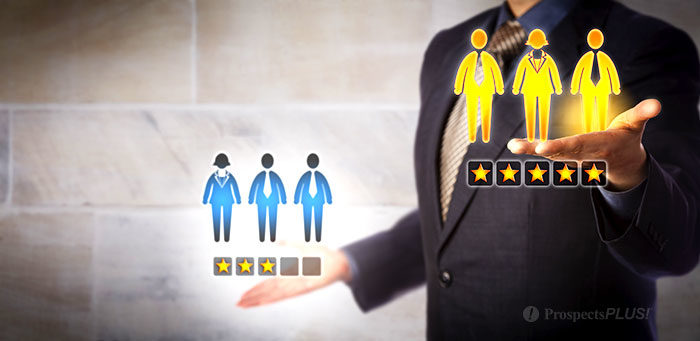 In case you haven't noticed, real estate is no longer your father's industry. Every year, technology takes it, at warp speed, in directions Papa could only dream about.
In his day, driving the latest Cadillac was proof enough of his success.
Not today.
Your years of experience, impeccable customer service skills and even your über expensive website are no longer enough to convince potential clients that they should work with you.
They believe little of what you tell them and they demand proof.
So, who do they trust?
Your clients—present and former. So, make sure to appreciate and acknowledge your past clients and their referrals with our Customer Appreciation postcard series.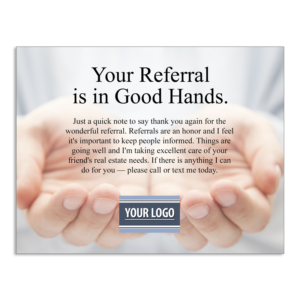 This will be the year that, hopefully, agents finally understand how important reviews are to their bottom line and focus on not only getting more of them but how to present them as well.
What is social proof?
Apparently, the urge to follow the crowd, whether you're a sheep or a human, is instinctual. It's why we look skyward when others do. It's why we stop to look at a car wreck.
"We often imitate others' actions when making choices with limited information about what's best," claims David Stipp at Fortune.com. "It's almost a law of nature," he concludes.
"To learn what is correct, we look at what other people are doing," explains Rob Henderson, an Eli Whitney scholar at Yale University, at PsychologyToday.com. "Advertisers don't have to persuade us that a product is good, they only need to say others think so."
This, in a nutshell, is social proof. And, the cornerstone of social proof is your brand's reviews. Or, "testimonials," as the real estate industry insists on referring to them.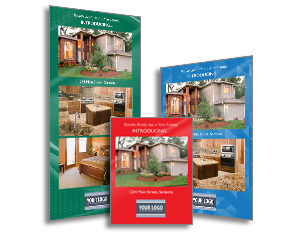 While it's a bit embarrassing that our tendencies are so uncomfortably close to those of animals, it's also an opportunity to cash in when it comes to marketing your brand. A great way to market your brand and showcase the good you are doing for your clients is our Property Showcase Just Listed/Just Sold Postcards.
Need proof that social proof matters?
About five years ago, Jeremy Stoppelman, a former PayPal employee, needed to see a doctor. Understanding that he'd find the best doctor only through word-of-mouth, he became frustrated at how little information he could find online.
As a result, and with $1 million in investor money, Stoppelman and Russel Simmons, another former PayPal employee, gave birth to Yelp.com.
"What we realized was word-of-mouth is the way we wanna find great local businesses," Stoppelman tells Inc.com's, Daniel Wolfman.
"That's what we all naturally do. And if we could create something online that could capture word-of-mouth, that would create an amazing resource to find only the best local businesses."
That was nearly 15 years ago. Today, research shows that, in their efforts to avoid buyers' remorse, more than 70 percent of Americans rely on reviews of products and services before making a purchase.
By the way, younger Americans, including Generation X and Millennials, rely on reviews far more than older folks. Social proof, therefore, is imperative for the real estate agent hoping to capture the attention of tomorrow's real estate consumer. Our Millennials Postcard Series is a great start in that direction.
Like it or not, you may already have a rep
You can always hope that your negative reviews are hidden with the  "dead bodies" on page three of Google, but why not be certain? Be aware, though, that polishing an online image takes time and effort unless you have the means to hire a company that specializes in online reputation management.
DIY methods include searching for yourself on Google and Facebook and you'll find a walkthrough of several ways to clean up your online reputation posted by Alan Henry at lifehacker.
Let's get you some positive social proof
Most real estate consumers seeking to learn more about you will check online for information first. If you don't have a "testimonials" section on your website, create one.
Keep in mind that consumers will scrutinize the testimonials' authenticity. In fact, a 2017 BrightLocal survey found that the "authenticity of reviews is the most important factor for consumers to trust the reviews they read."
Think about it—how likely are you to trust a review that doesn't include the reviewer's name? Or, contains only the reviewer's initials or an obviously made-up name?
Consider adding your clients' photos (ask for permission) to the testimonial to add veracity. A study conducted by Olapic, a global software company, found that more than 75 percent of consumers "believe the content that average people share is more honest than advertising from brands."
Another study finds better conversion rates when the photo is positioned above the text of the testimonial.
BrightLocal's study also reveals that consumers will seek you out on more than one site before making a decision and most of the time, they'll check a review site, such as Yelp or the review section on Zillow and Google.
Since the latter is likely to show your review as a result of a search of your name, start there. You'll find a walkthrough of how to create your free Google listing here.
Use them in your offline marketing
Pick one or two of the most glowing testimonials and use them in all of your offline marketing efforts, from postcards to newsletters to listing presentations and everything else you use offline.
TIP: Use care when soliciting testimonials from clients. Yelp, for instance, has a strict policy against asking for reviews. Furthermore, while most review platforms explicitly prohibit offering incentives for reviews, it's also against the law.
Chose at least 100 of your past clients and send out Thinking of You postcards from our Customer Appreciation Series. Keep your name top of mind for the next time they are asked for an agent referral.
Need assistance taking your marketing to the next level?  Call our support team at 866.405.3638 today!  
PLUS: Whenever you have a moment…here are 3 things to check out that will help you CRUSH IT in 2018!
1. The Free 2018 Real Estate Business Plan
Treat your business like a business it is vital to long-term success in this industry. Some agents may put together elaborate business plans, yet there's something powerful about keeping it simple. Check out our one page Online Real Estate Business Plan – Click Here
2. The Online ROI Calculator
Consistency and automation are the keys to success. Discover how effective direct mail marketing can dramatically increase your bottom line. Enter your statistics in our Free online ROI Calculator and click the 'CALCULATE MY ROI' button to see your results instantly! – Click Here
3. The 12 Month Done-For-You Strategic Marketing Plan
The Real Estate Marketing Planner is a powerful 12-Month-Guide that strategically defines what marketing to do when. Four key market segments are included, Niche Marketing, Listing Inventory, Geographic Farming, and Sphere of Influence – Click Here
Also…check these out 🙂
3 Click Postcards – Just snap, tap, send all from your mobile phone
MLS Mailings – Automated Just Listed, Just Sold Postcards