A Smarter Way to Use Every Door Direct Mail®
Insights From ReboGateway
By Julie Escobar
We just had an amazing and informative webinar with our friend Brian Fox from Benutech and ReboGateway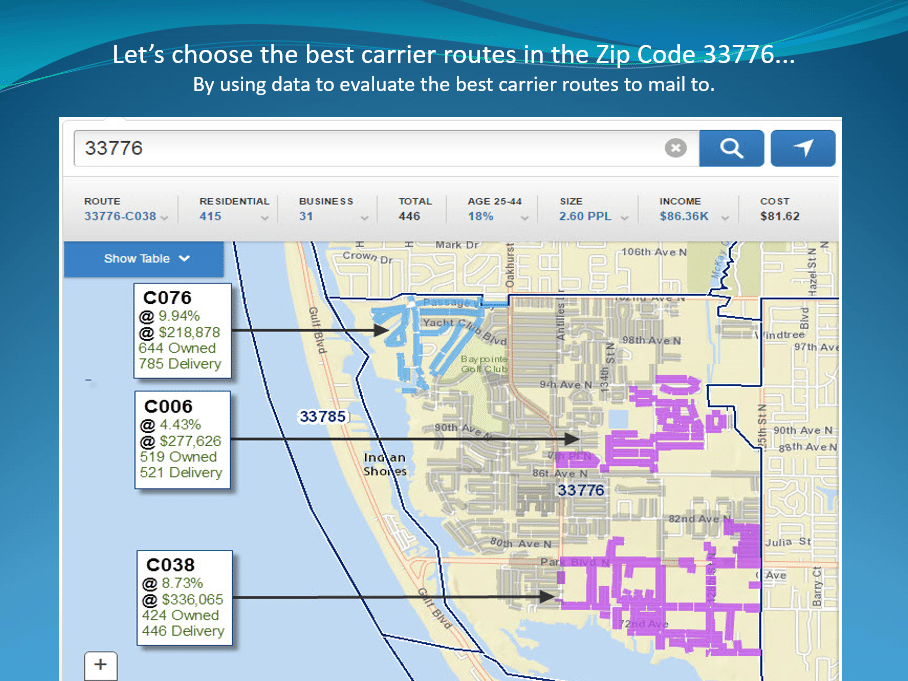 that got a lot of agents buzzing about using a BETTER way to leverage EDDM®.
For those of you who are new to the concept, EDDM® is a system provided by USPS that allows you to literally get in EVERY door in a carrier route for a low postage cost of 18.3 cents per piece – and you have the ability to send out marketing pieces of all sizes, which is big plus when you choose a BIG size!
What we've found is that one of the toughest challenges is deciding where to start.  Almost daily we are asked by customers, "What's the best way to pick a carrier route?" Fortunately, our friends over at Benutech figured that part out for us!
In this webinar you'll learn how they can help you pinpoint not only which carrier routes have the highest
turnover rate, but also those with the highest dollar homes, and largest percentage of homeowner to deliverables. That's huge for agents, because up to now, most agents have chosen carrier routes more based on location to their office, or the neighborhood they live in, or just randomly – without really knowing which would have a higher probability of yielding the best results.  Now, they can be much more strategic in their approach to carrier routes.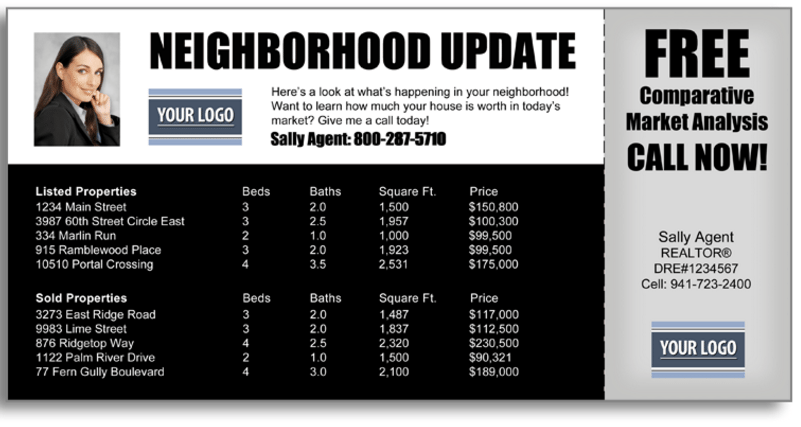 The great thing about EDDM® is that you don't need a list – it literally gets in every door.  However, the savvy agent knows that marketing should be layered. So they can also pull the list from their ReboGateway system to add additional marketing touches such as Just Listed postcards, Just Sold postcards, Open House cards and more.
To learn what our customers top picks for Every Door Direct Mail®, we asked our Director of Business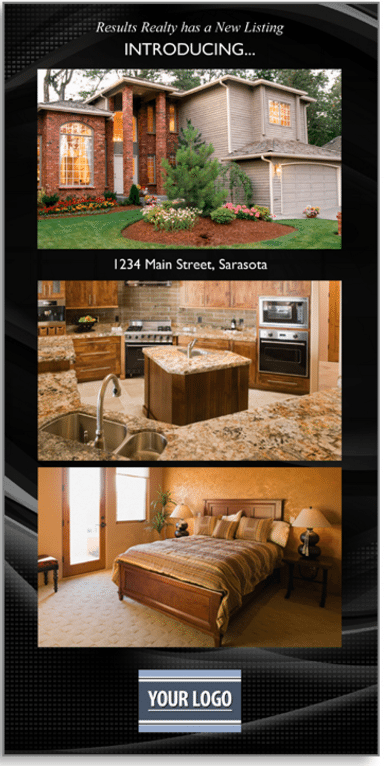 Development Ramona Williams who works with our customers every day.  She shared, "I'd say, by far, the most popular piece hands-down is the Panoramic Postcard featuring a new listing.  It's sleek, beautiful, markets the new listing and is a great way to showcase the agent's results as well.  Secondly, we're seeing a lot of agents who are using a little bigger piece to spotlight multiple listings on one mailer.  It might be for a series of open houses or just to showcase that the agent is the turn-to person to call for listings in an area.  And third, we're seeing agents use panoramic postcards featuring direct response offers such as a Free CMA, List of Homes, Consultation, etc."
Some links to get you started:
Use promo code EDDM10 to save 10% on your www.prospectsplus.com EDDM® order! 
To save on ReboGateway use promo code PROSTUA (make sure it's all capitalized).
This promo code will provide ReboGateway annual for $399.95 with the Tract Utility (turnover tool) provided for FREE (saving $120) via the Promo Code.
If you are thinking of using this powerful tool, consider choosing just one or two routes to start.  With the average carrier route running anywhere from 300-500 homes, it just seems like a manageable area for most agents to not only connect with – but have the ability to follow up on.
And follow up is important, as is consistency.  If budget is an issue, then you may wish to choose a smaller route and be consistent in sending to that route often. One-shot mailings – even ones that saturate a market area are not normally very effective.  The agents that are seeing the best results from this system are sending every one to two months for at least six months.
Watch the video:

If you're interested in learning more about the tracking data from Benutech and ReboGateway, call them today at 866-887-0206 for a free demonstration of the data that is available in YOUR area.
If you are a real estate pro and you'd like to learn more about what EDDM® tools we can help you with, give us a call at 1.866.405.3638 today.