What's your plan for staying motivated with your real estate business this year? Whether lofty or grounded, it's always a good idea to pencil in some "you" time.
Time for personal growth pursuits, time to dig deeper into various aspects of your business, time to get pumped up after those long, weary days that tend to wear us down.
We've rounded up 6 podcasts to help you out. Not all are real estate-related but we think they're worthy of a listen.
You can't go wrong getting happiness advice from the author of "The Happiness Project" and four other bestsellers and a woman that the New York Times calls "the queen of the self-help memoir."
Her sister, Elizabeth Craft, joins her in her award-winning podcast to discuss good habits, happiness and more.
We recommend Podcast 303, where the sisters discuss finding a ritual that will help you "Exorcise 2020 … Tips for Sticking to a Schedule When Working from Home," and more.
This podcast does include ads and lots of chatter in the beginning. If you want to get to the meat of the episode, fast-forward to 7:25.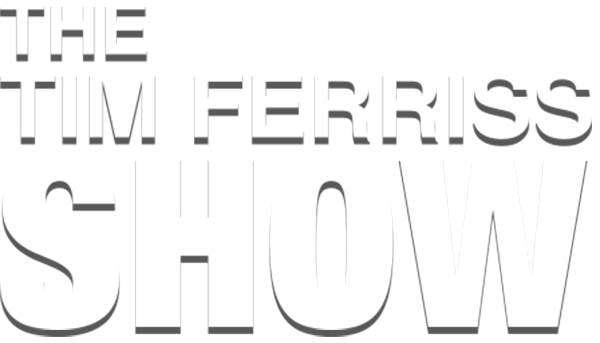 Tony Robbins says that to become the best at what you do, you need to study and learn from the best.
The author of the wildly popular book, "The 4-Hour Workweek," Tim Ferriss helps you out with interviews of guests from a variety of industries, breaking down "… the habits and routines that contributed to that person's success."
Have you ever felt "stuck?" Yeah, most of us have. If so, you'll love Ferriss' interview with actor and author Matthew McConaughey, a man who grew up in a home where kids could cuss, but they were forbidden from saying the word "can't."
---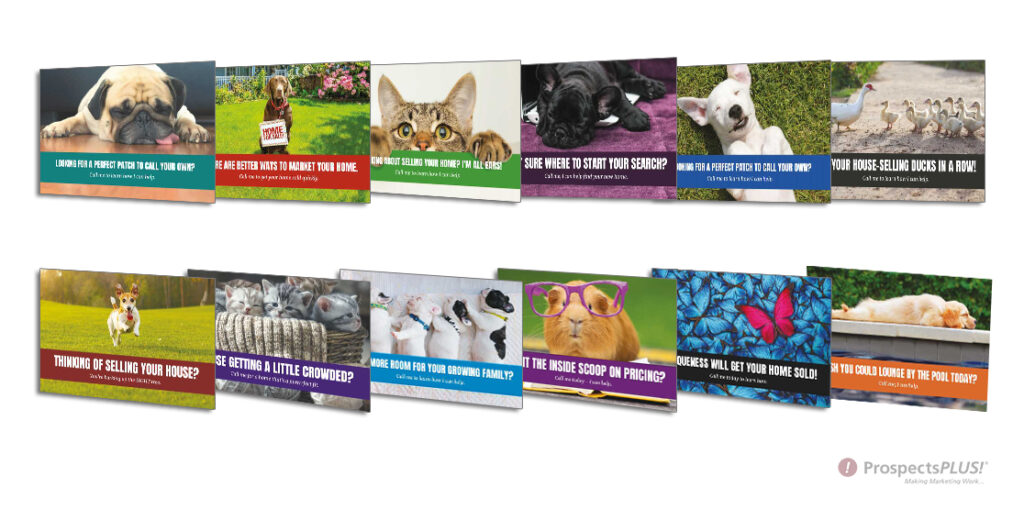 ---
The official title of this episode is "The Power of 'No, Thank You,' Key Life Lessons, 30+ Years of Diary Notes, and The Art of Catching Greenlights"
McConaughey steps in at 6:30, in case you want to skip the intro stuff.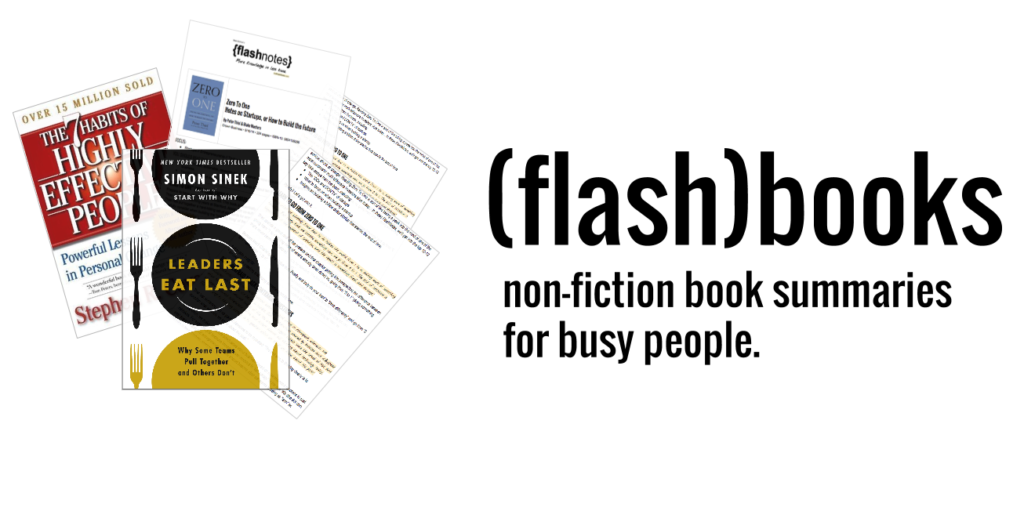 If you listened to the interview with McConaughey, mentioned above, you know that he credits Og Mandino's "The Greatest Salesman in the World" for his success. Ever read it?
Have it read to you by host Dean Bokhari at flashnotes.com. This ingenious podcast is custom-made for the busy business person with no time to read.
If you haven't read Magdino's book, catch this episode because Bokhari reads it in full (it's a short book).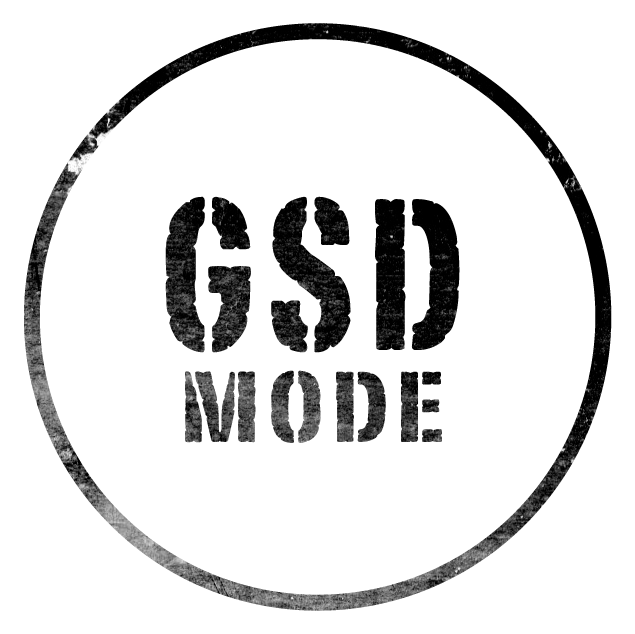 Phoenix agent Joshua Smith has garnered a spot on Wall Street Journal's Top Realtor in America list as well as NAR's "30 under 30."
The voice and wisdom behind GSD, (short for Get Sh!t Done) Smith imparts his own experience and wisdom as well as provides interviews with other top performing agents and team leaders from across the country.
Although they are all worth a listen, we recommend two podcast episodes in particular:
"How to Handle any Objection," from buyers, sellers, leads, etc.
"5 Tips To Help MASTER Lead Generation As A Real Estate Agent"
It's astounding. The majority of real estate agents in this country are female yet few are hosting podcasts. It's especially troubling when one considers that the top five agents in the country (sales volume), according to the RealTrends list, are women.
Thankfully, the industry isn't completely bereft of female voices. Check out "Women Rocking Real Estate" with Canada's Jennifer Percival.
Percival is also a coach, helping "women in real estate build a thriving, predictable business without using old school tactics."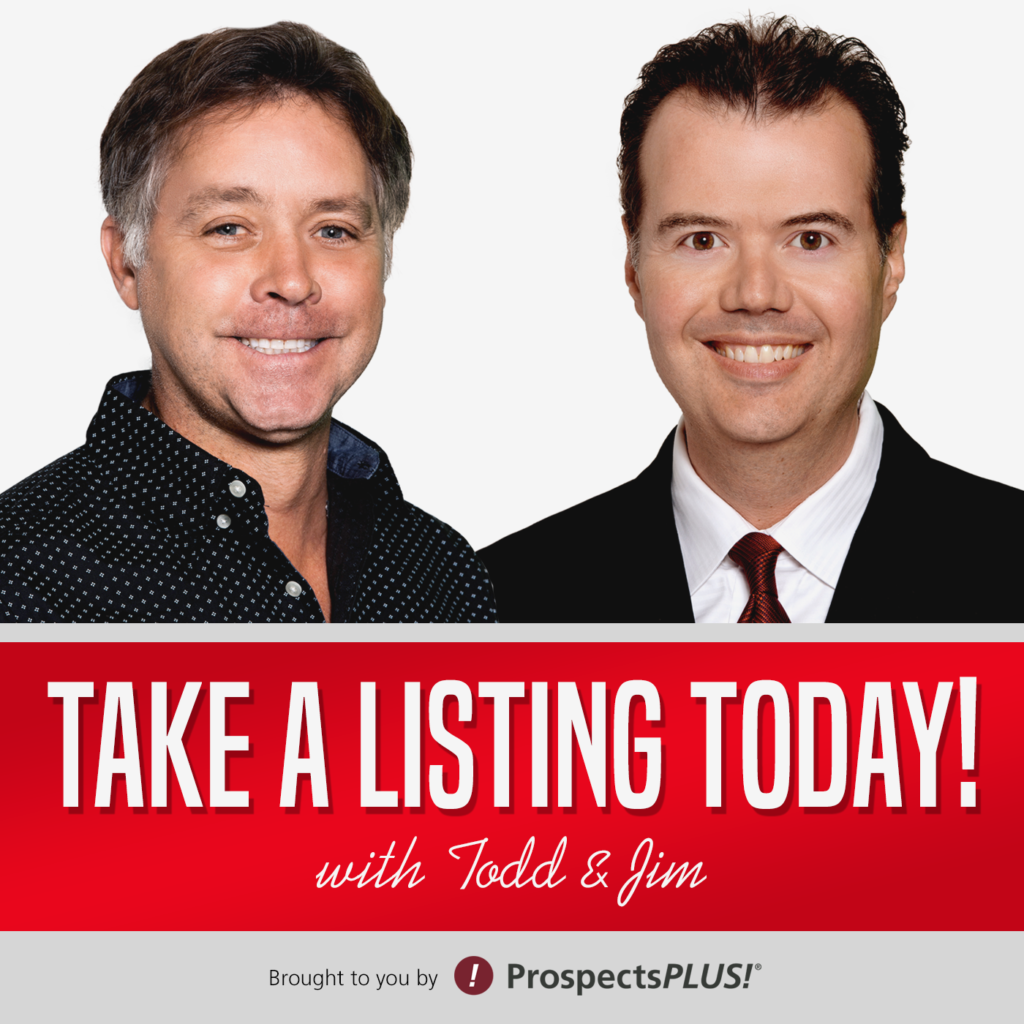 We recommend Episode #34, Reboot your Business in 9 Key Areas. Fast-forward to 6:40 (Percival is a bit chatty).
The Take a Listing Today podcast is a show focused on providing marketing strategies with easy, actionable steps that help agents taking new listings and grow their real estate business.
They also have a Youtube channel, where they show step-by-step walkthroughs of many of their new marketing ideas. Making it super easy to know exactly how to launch the ideas for your business.
The show is hosted by Jim Studebaker and Todd Robertson, two experts in the field of real estate marketing.
We recommend Episode #70, Want More Listings With LESS Work? Schedule an SOI Campaign.
Whomever you choose to follow online and off, we hope you meet with great success in 2021.
---
There's no better time than right now to launch an SOI Scheduled Campaign.

But Hurry! SOI Scheduled Campaigns are on sale 10% OFF the first month for ONLY 3 MORE DAYS! (sale ends 2/6/21).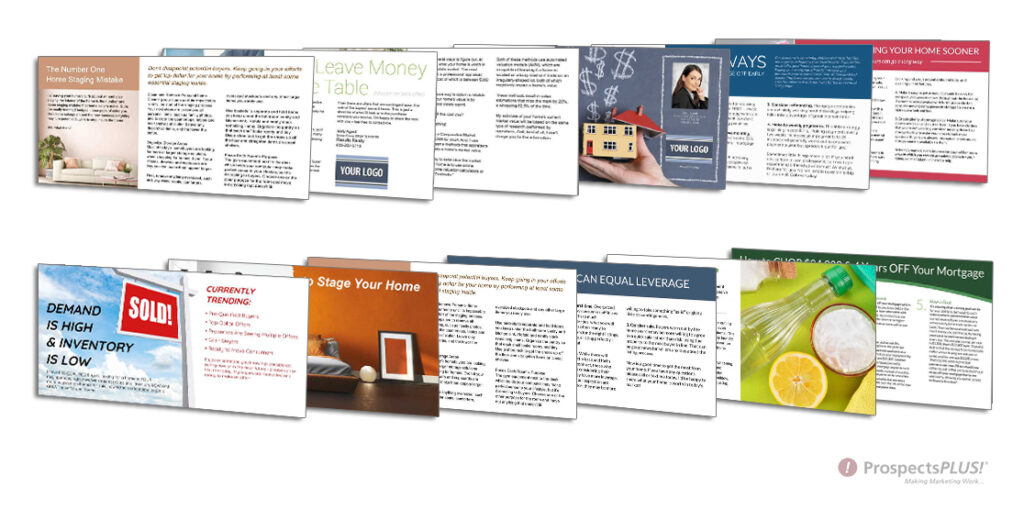 TO GET STARTED:
STEP 1: Grab your SOI List.
If you need assistance with your list, reach out to Cowboy (Director of Scheduled Campaigns) he will help you pull your list together.
Cowboy's phone: 877-351-3663. Email: cowboy@prospectsplus.com.
STEP 2: Choose SOI Campaign, from the Campaign page, select your series, start date, and add your list, HERE.
And, remember, with Scheduled Campaigns, YOU DON'T PAY until the mailing goes out (cancel or change up until the night before mailing).
Need help targeting a specific niche of buyers or sellers? Use our prospect list tools to create the ideal list (it's easy) or call our support team for assistance at 866.405.3638!
PLUS: When you have time…here are some helpful resources we've made available to support your success.
1. The Free 12 Month Done-For-You Strategic Marketing Plan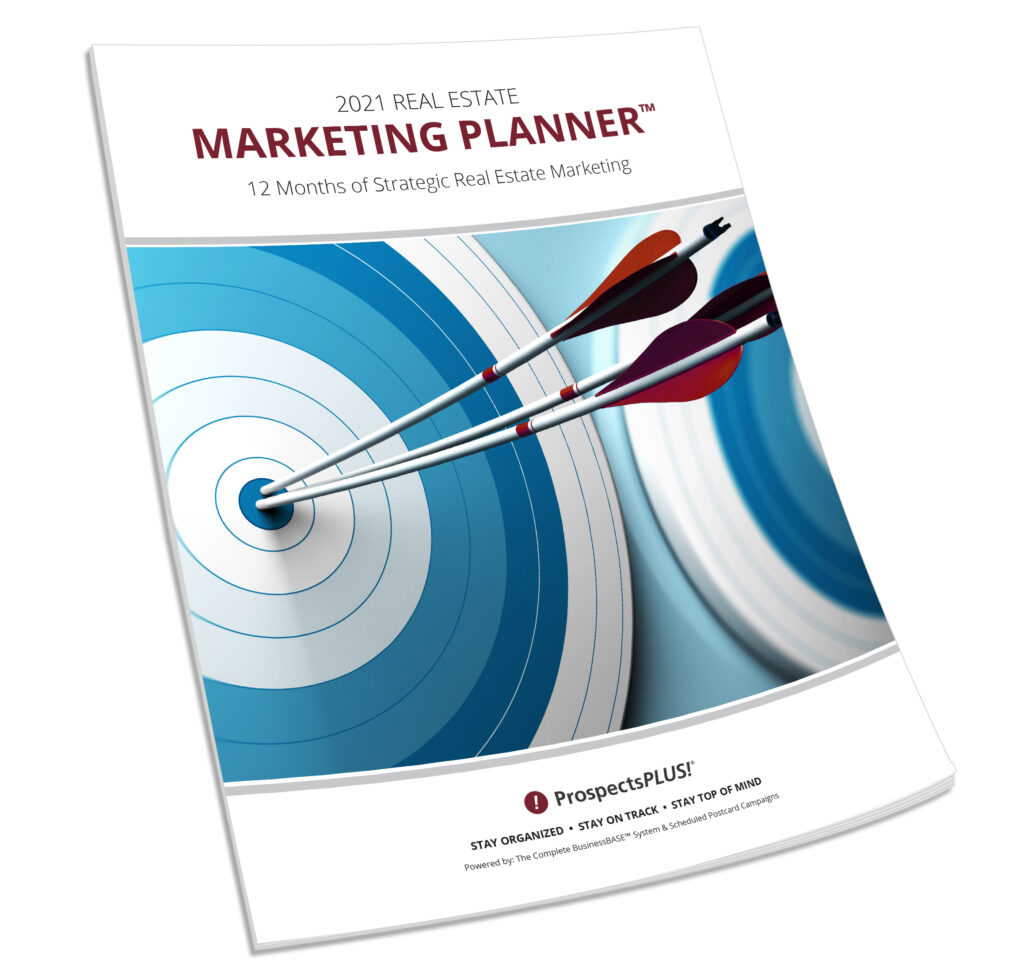 The Real Estate Marketing Planner is a powerful 12-Month-Guide that strategically defines what marketing to do when. Four key market segments are included, Niche Marketing, Get More Listings, Geographic Farming, and Sphere of Influence. –Click Here
2. The Free Interactive Real Estate Business Plan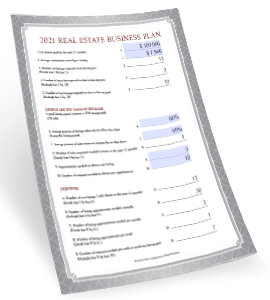 The Free Interactive Real Estate Business Plan allows you to enter your business goals for this year and get a breakdown of how many prospects, listings, closing, and so on are needed to reach your goals. – Click Here
3. Become a Neighborhood Brand
Become branded in a specific neighborhood with a 12X15 marketing piece sent automatically each month to an exclusive carrier route. Watch this video to learn more or Click Here.
4. The Free Real Estate Mailing List Guide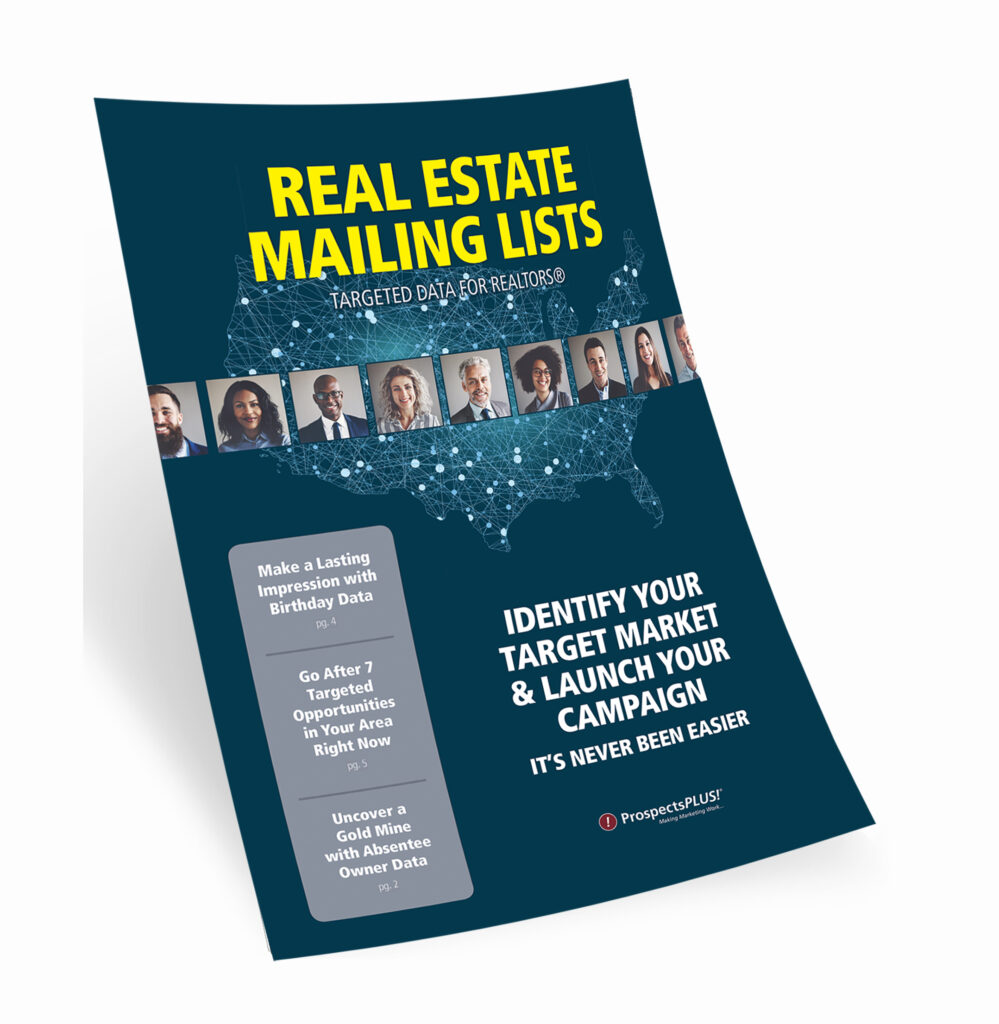 The Real Estate Mailing List Guide outlines the top tools for generating targeted prospecting lists including Baby Boomers, Empty Nesters, Investors, Lifestyle Interests, High-Income Renters, Move-Up Markets, and more. The Guide also defines done-for-you marketing campaigns to match these markets. –Click Here
5. Become a Listing Legend Free eBook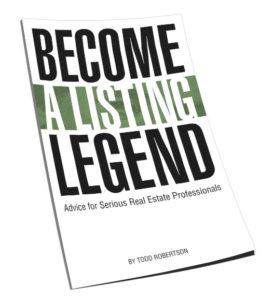 Ready to take a vertical leap in your real estate career? If you're looking for inspiration…and the tools and methods to dominate a market and go to the top in real estate…you'll find them in this free book. – Click Here
6. The Free Online ROI Calculator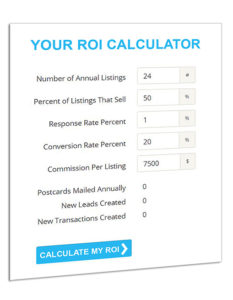 Consistency and automation are the keys to success. Discover how effective direct mail marketing can dramatically increase your bottom line. Enter your statistics in our Free online ROI Calculator and click the 'CALCULATE MY ROI' button to see your results instantly! –Click Here
7. The Free Real Estate Marketing Guide "CRUSH IT"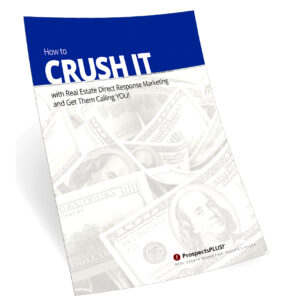 The "Crush It" Guide includes easy steps to launching an effective direct mail marketing campaign, how to create a targeted prospect list, the perfect way to layout marketing materials for success, seven opportunities available to target in your area right now. –Click Here