Is there a better bang for your buck than using your marketing dollars to go after empty nesters? You get to sell their home, then help them find the ideal new downsized home.
It's the perfect two-for-one deal.
The most prosperous empty nesters to go after are age 55 years and older, according to Esri, a leading mapping and location analytics platform.
This places them among the eldest of Gen Xers (age 44 to 55 this year).
This age group and younger baby boomers combine to create the primary target in this niche. This group, by the way, is responsible for nearly half of all listings, according to NAR's 2020 Generational Trends report.
The Gen Xers among the group earn, on average, about $101,000 per year. They make up 23% of the seller's pool and for 83%, this isn't their first time selling a home.
The average net worth of baby boomer households is $1.2 million, according to Hillary Hoffower of BusinessInsider.com. Nearly 40% of them say that they'll sell when the last child leaves the home, while 55% plan on waiting until they retire, according to EscapeHomes.com.
How and where to reach them
In the current real estate market, the best plan of attack is a targeted prospect list and an Empty Nest direct mail campaign. The average American's attention span is a lot longer right now and the mail is something they're actually paying attention to.
To support your campaign, ensure that your real estate website is up to snuff. Gen Xers, especially, seek social proof before they'll work with someone.
Aside from a dedicated testimonials page, sprinkle testimonials throughout the site.
This generation also values authenticity so avoid a heavy sales spiel.
"Generation X has a keen eye for BS and can spot a sham or dishonesty a mile away most of the time," Nate Masterson, marketing manager for Maple Holistics in New Jersey tells the NFIB's, Karen Sams.
Younger boomers crave useful information, so ensure your website has lots of it.
Online, you'll find your target audience primarily on Facebook. Eighty-eight percent of Gen Xers check their Facebook feed at least once a day and boomers rarely visit any other social media platform.
In fact, according to Pew Research, "Facebook is by far the most popular social media site for this age group."
Write compelling blog posts of interest to both groups and then repost them on Facebook. Consider running contests to gain more organic results. You can find contest ideas at EasyPromosApp.com.
Niching your business is always a sure path to success. Choose a niche and work it consistently. This is the ideal time of year to consider the empty nesters.
Send the Changing Needs postcard from the Life Event Series to a targeted prospect list of empty nesters.
Need help targeting a specific niche of buyers or sellers? Use our prospect list tools to create the ideal list (it's easy) or call our support team for assistance at 866.405.3638!
PLUS: When you have time…here are some helpful resources we've made available to support your success.
1. Become a Neighborhood Brand
Become branded in a specific neighborhood with a 12X15 marketing piece sent automatically each month to an exclusive carrier route. Watch this video to learn more or Click Here.
2. The Free Real Estate Mailing List Guide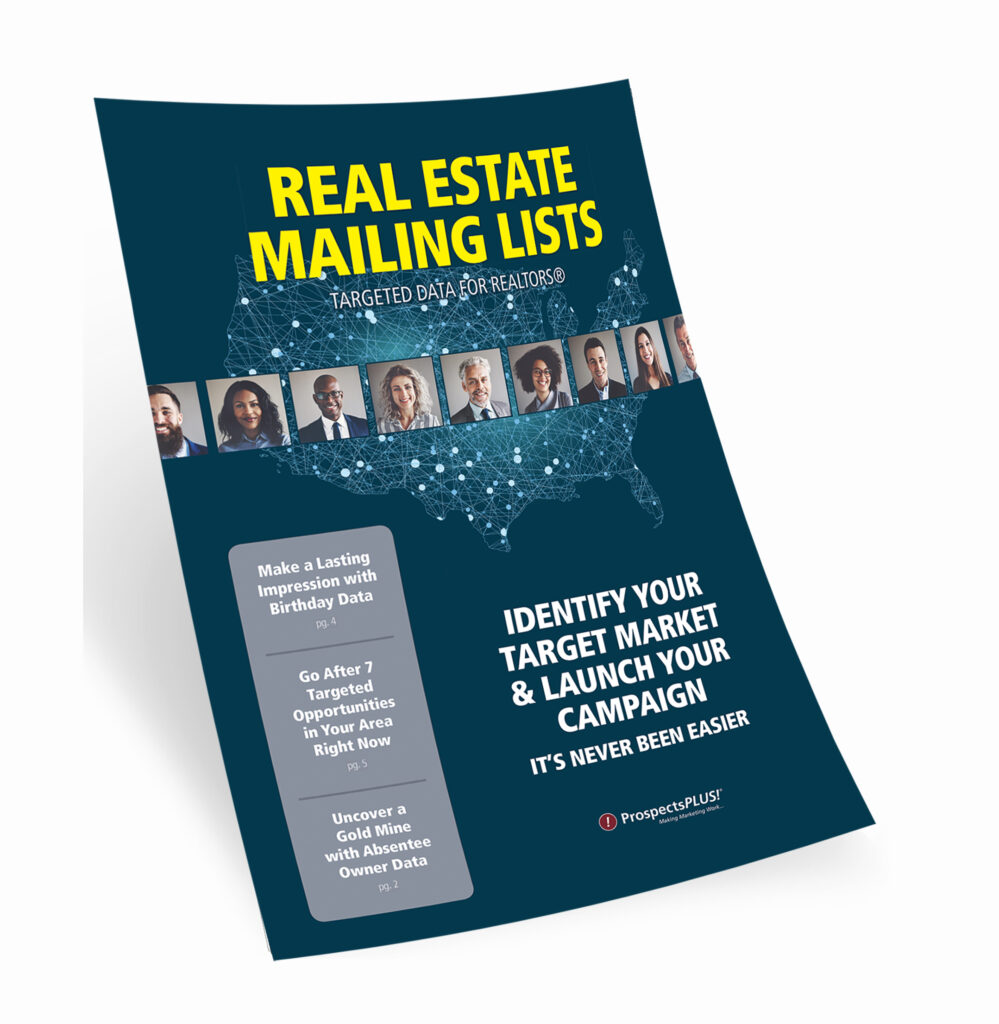 The Real Estate Mailing List Guide outlines the top tools for generating targeted prospecting lists including Baby Boomers, Empty Nesters, Investors, Lifestyle Interests, High-Income Renters, Move-Up Markets, and more. The Guide also defines done-for-you marketing campaigns to match these markets. –Click Here
3. The Free 12 Month Done-For-You Strategic Marketing Plan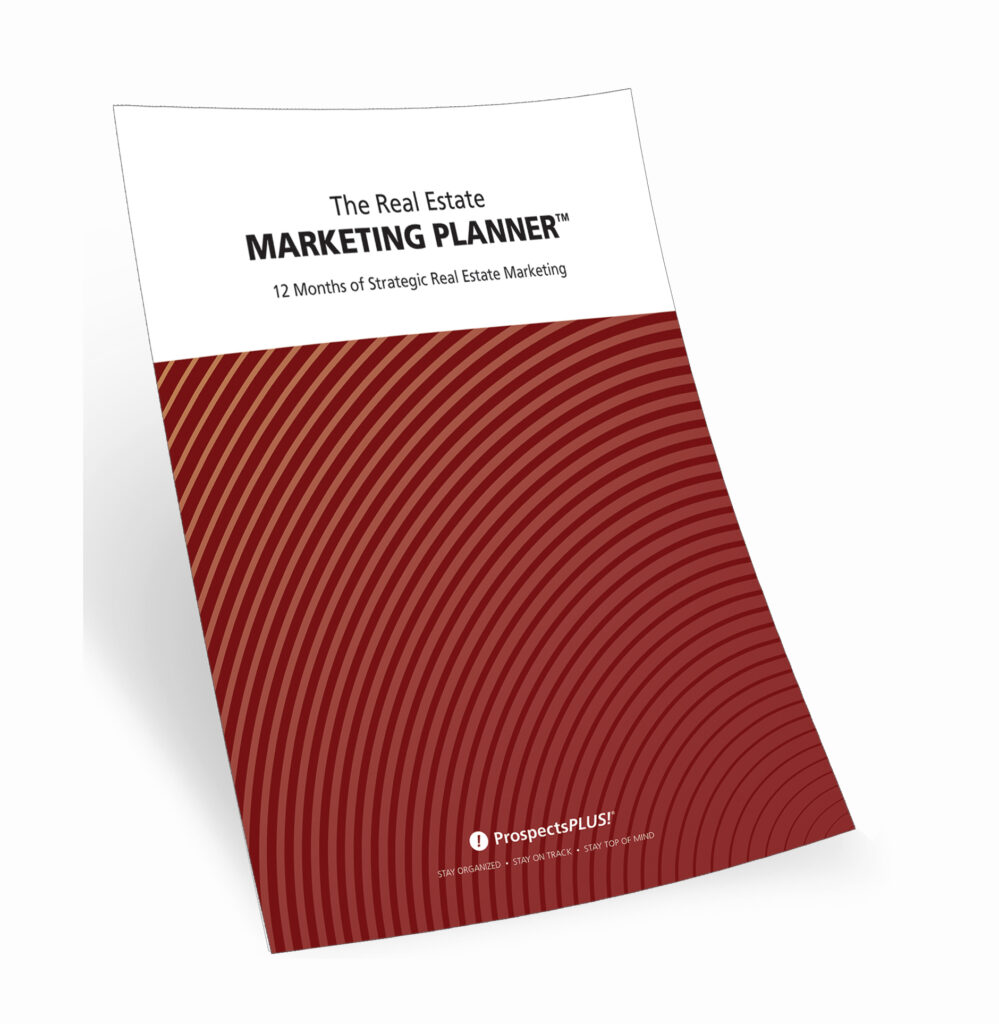 The Real Estate Marketing Planner is a powerful 12-Month-Guide that strategically defines what marketing to do when. Four key market segments are included, Niche Marketing, Get More Listings, Geographic Farming, and Sphere of Influence. –Click Here
4. The Free One-Page Real Estate Business Plan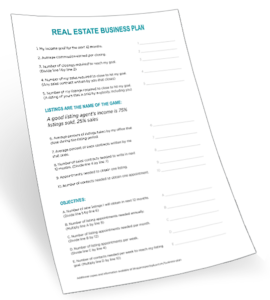 Treat your business like a business it is vital to long-term success in this industry. Some agents may put together elaborate business plans, yet there's something powerful about keeping it simple. Check out our one page Online Real Estate Business Plan. – Click Here
5. Become a Listing Legend Free eBook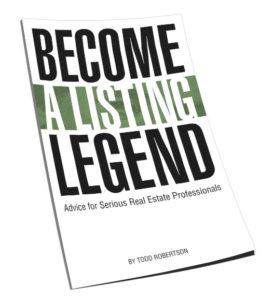 Ready to take a vertical leap in your real estate career? If you're looking for inspiration…and the tools and methods to dominate a market and go to the top in real estate…you'll find them in this free book. – Click Here
6. The Free Online ROI Calculator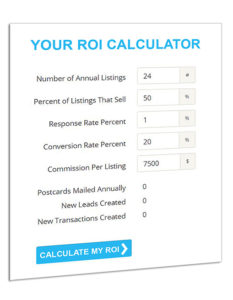 Consistency and automation are the keys to success. Discover how effective direct mail marketing can dramatically increase your bottom line. Enter your statistics in our Free online ROI Calculator and click the 'CALCULATE MY ROI' button to see your results instantly! –Click Here
7. The Free Real Estate Marketing Guide "CRUSH IT"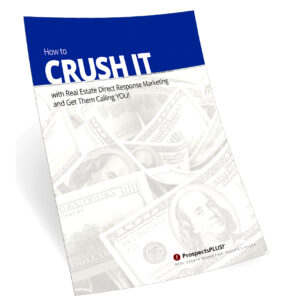 The "Crush It" Guide includes easy steps to launching an effective direct mail marketing campaign, how to create a targeted prospect list, the perfect way to layout marketing materials for success, seven opportunities available to target in your area right now. –Click Here