July $250 Gift Card Drawing Winner!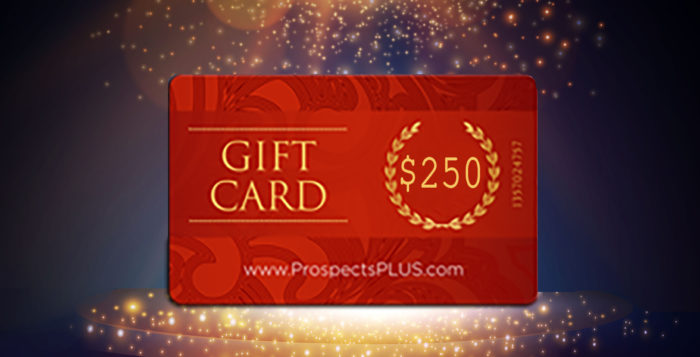 We have two winners!
A first place $250 Gift Card winner & a second place $100 Gift Card winner!
1.Congratulations Virginia Enoch on winning our 1st Prize $250 ProspectsPLUS! Gift Card!
Virginia shared the following feedback with ProspectsPLUS!
"A recent postcard publishing was so successful that we ordered another 100 postcards.
We know that our success is rewarded by partnerships with proven vendors such as ProspectsPLUS!. Your products do enable us!
I constantly see amazing new products and benefits you provide for your customers. What can I say? Well done and thank you".
Virginia's latest marketing pieces she's using include – The following Free Reports – 9 Ways to Get More Money in Less Time", 5 Killer Tips to Sell This Summer", "Don't Leave Money on The Table".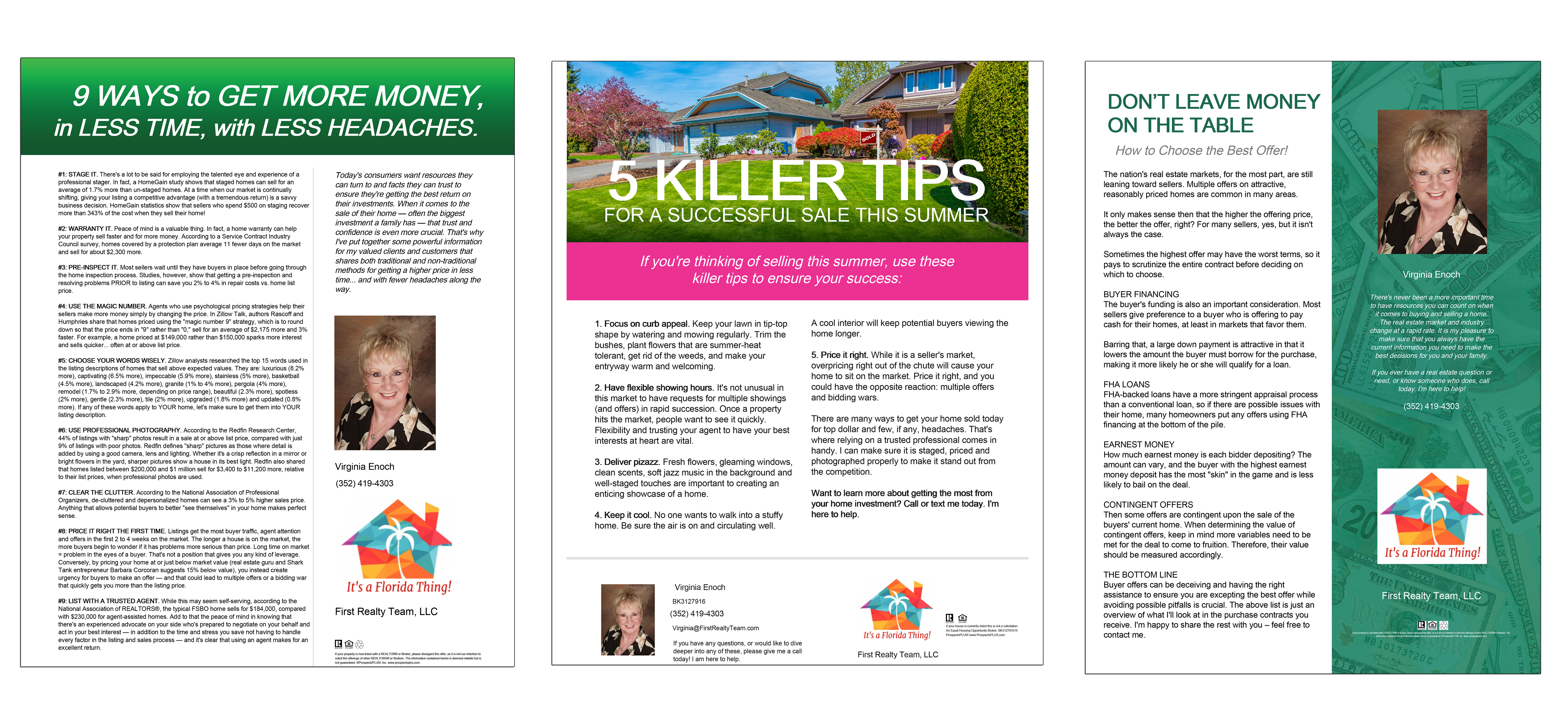 ---
2. Congratulations Chris Ditoro on winning the 2nd Prize $100 ProspectsPLUS! Gift Card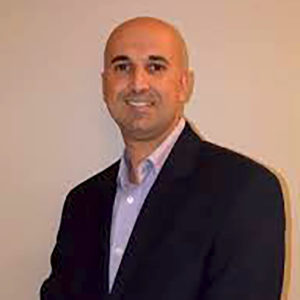 Chris shared the following feedback with ProspectsPLUS!,
"Hands down the products that ProspectsPLUS! put out are second to none. I have compared other Just Listed, Just Sold postcards and ProspectsPLUS! blows them out of the water.
Tons of design options, Free customizable PDF reports and soooo much more. What's there not to love about their products and services. Highly recommend 🌟🌟🌟🌟🌟
I also didn't mention. I download their PDF reports and include them in my weekly marketing email to my clients. Also I print them out and have them at open houses and when we door knock as a handout or offer in an email. So many ways to use their products"."
Chris' latest marketing pieces she's sent out include – The Free Report, "6 Critical Questions to Ask", the Get More Listings Series postcard, "I have a Buyer", and the Just Sold postcard.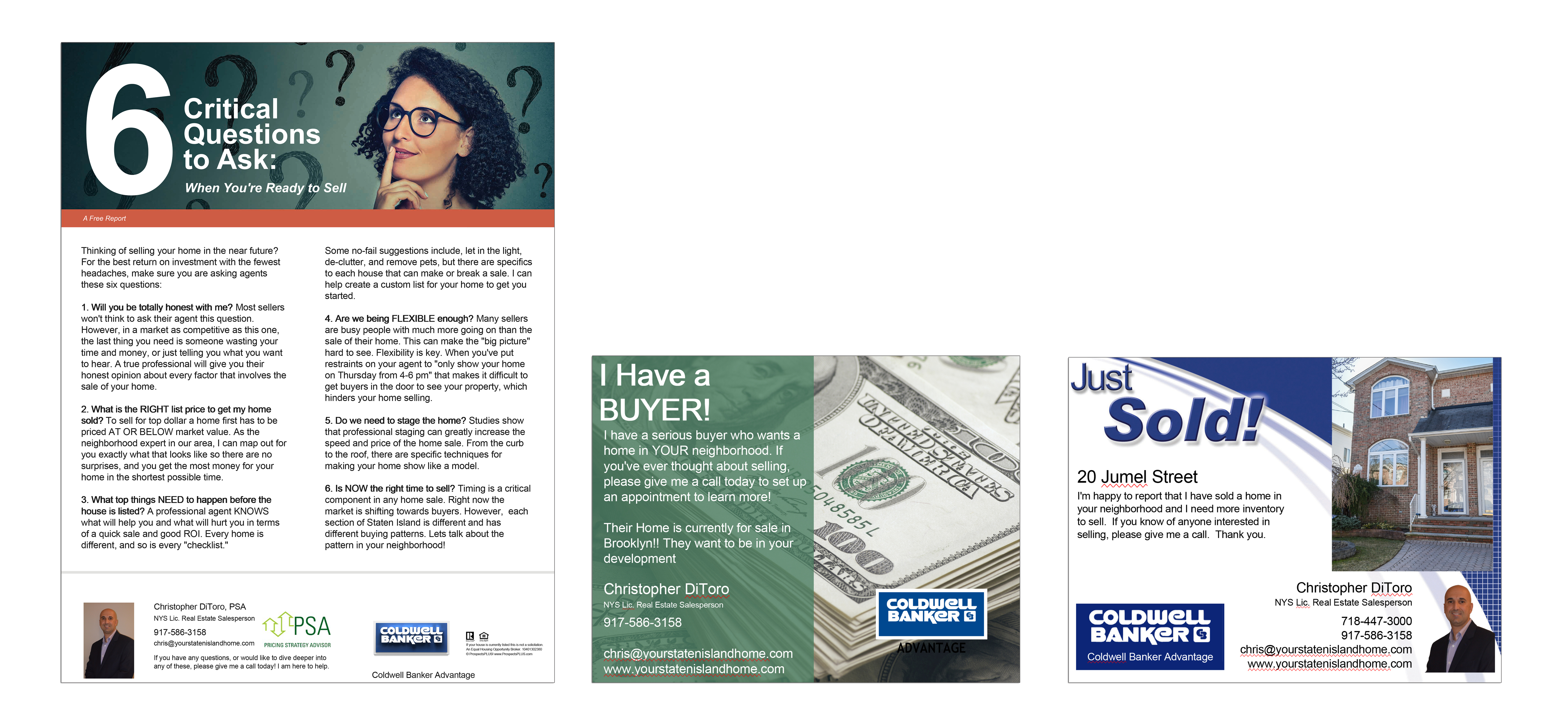 Take the lead from Virgina and Chris and send at least 100 marketing pieces to an area where you want more buyers or sellers!
---
You might also like to read:
Need help targeting the perfect niche of buyers or sellers? Use our mailing list tool to create the ideal list (it's easy) or call our support team for assistance at 866.405.3638!