Five Action Steps to Grow Your Business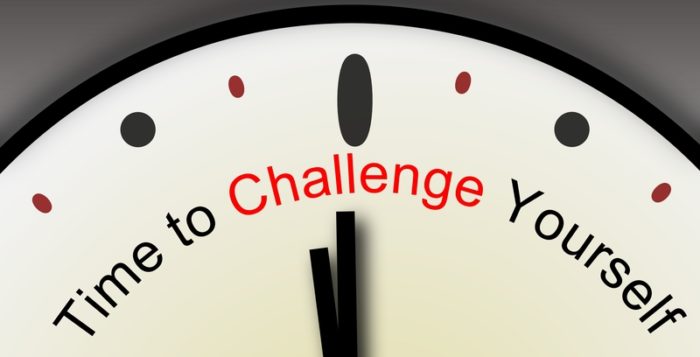 Take the March Challenge! 
By Julie Escobar
Why leave all the "March Madness" stuff for the basketball fans?  This month, we're looking at ways to inspire agents to take the ACTION they need to drive their numbers and build momentum.  That means being pro-active, and working ON your business as well as in it.  There's no doubt agents are increasingly busy, but when they fail to time-block for business-driving activities like prospecting and database building, they often fall into the commission-chasing category as opposed to having a steady business and referral stream they can count on.
Statistics tell us for every twelve people in your sphere of influence that you regularly connect with, you can expect a deal or referral per year.  That's valuable information to know. Yet, how come so many agents lose business because they failed to stay top of mind and connected with their sphere?  And when you find a farm that has the a healthy turnover and you're NOT actively marketing to that area? You're leaving money on the table.
Here are three pieces of great advice for getting ahead in this business:
International Speaker and Coach Darryl Davis: "I tell my students and coaching members to focus on the activity rather than the results. Why do people fail? Because they don't see immediate results. So, they do what? They QUIT. When you switch your thinking to focus on the ACTIVITY, not the results, it helps you get past the fear. Think of it like baseball averages. Ballplayers know the more times they get up to bat and take a swing, the more likely they are to get a hit. After a while of playing, they know their numbers… their average. The same is true in prospecting – you'll get to know your numbers. So maybe out of 10 calls, you get five connects and two appointments. I tell my students that their goal should NOT be to get the appointment; it should be about building relationships. Why? Because it takes the pressure off.  Focusing on getting an appointment is a win/lose scenario. If you don't get it, your reaction is, "I lost. I'm bad." When you focus on building a relationship, every call is a win. The truth is, you're not going to get an appointment unless there's trust. By building relationships, you build trust – and the appointments will happen by themselves."
Power Agent Denise Buscemi, Florida:  "My advice? Several things. First, remember when you are meeting customers and clients, make everything you do be about that person and only that person–the rewards will naturally follow. Next, read more – be a lifelong learner. It makes you more competitive.  Be a great listener – not only does it make you a better communicator, buyers and sellers will tell you everything you need to know to help you close the deal.  Send the postcards that keep your name in front of them. Do your homework and always go the extra mile."
Power Agent Kathy Casarin, Pennsylvania: "I would say first, there are no timeouts for replays!  Engage your client get back to them fast whether it is on Facebook, email, in person or a phone call.  Don't wait or you'll find they've already called upon someone else. Next, assure your client you are the professional. You are experienced, successful and know what works and what doesn't. Earn your clients trust upfront. Become your absolute best at communication. Keep your client in the loop every step of the way, whether it is periodic emails as to how their listing is doing vs competitors.  Make that phone call to discuss price, home improvements, showings, open houses etc.  Regular contact reassures the client you haven't forgotten about them or their listing or the homes they want to buy… so when you have to advise them on say a market adjustment on home price they agree and know it is in their best interest because you are always with them to get this SOLD. Stay current and do what works.  The truth is it all works–but only if you do it — so don't forget to post on your social networks, answer real estate questions on Trulia, use ProsectsPLUS! to send out postcards, attend social gatherings to see and be seen and be that constant reminder to say, 'Hi! I'm in Real Estate!'"
Our challenge to you this month? 
It's a good month to go above and beyond. To stretch yourself, your goals, and your reach in your community.  Take some time this week to plan your calendar then go for it. We'd love to hear how you're doing.  Connect with us on Facebook (and be entered into our March Contest), or leave a comment below.
Need help? Our marketing team is amazing! Call them today at 866.405.3638. They'll walk through any questions you might have and help you get your marketing on track! Have a great month ahead!