Finding and Fueling the Right Marketing Lists for Your Business
Then Putting the Who, What, and When Together
By Julie Escobar
As we head into the final months of the year, a lot of agents are already wisely getting into planning mode. One sticking point that stumps a lot of real estate professionals is building the right marketing lists to fuel their pipeline of business.  Let's take a look at some simple strategies to put into place:
Sphere, Farm, Niche – it's the real estate agent's version of lather, rinse, and repeat.  Success in this business stems from staying in touch, staying positioned, and top of mind for the folks in all three.  I'm often asked by agents, "Where do I start?" The obvious is 'the sphere', aka – your sphere of influence or book of business.
Now, if I had a dollar for every agent that said 'no" when asked if they had ever taken the time to actually put their sphere (those people that already know you, like you, trust you, and would do business with you) into a database, I could buy a very large piece of property – like an island or something! So don't let yourself fall into THAT category! Savvy agents understand that their best customers, are the ones they've built and nurtured relationships with consistently.  Who should be in in your sphere?  Family, friends, neighbors, colleagues, past clients – and all those folks whose lives you touch and touch yours back.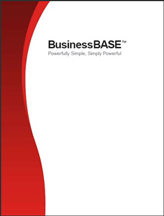 Sphere:  For a list of 250 people that SHOULD be in your book of business, download a pdf of our BusinessBASETM at no cost today.  Then make THIS the week you make putting YOUR sphere into a working, viable, referral-generating database.  Need help inputting all the data?  There are lots of college students home for the summer already that would be perfect for that kind of task.  Or hire a Virtual Assistant for the project.  Your highest and best use of time is prospecting, presenting, and closing – so gather up the data – and delegate it to someone to make it happen.
Four great marketing pieces for your sphere:
Farm:  Pick an area – but not just ANY area.  I asked Coach Todd Robertson for a little how-to advice for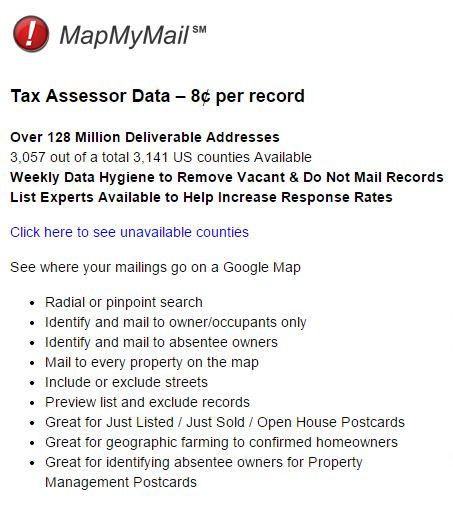 agents on choosing the right farm area for them.  He shared, "I work with a lot of agents to help them really fine tune what area they want to market.  Even if you find a geographic farm that you think works for you location wise with commission-friendly price ranges, you still need to be mindful of two other factors:  The turn-over rate, and the competition.  Ideally, we want to help position you to receive a 20% market share in a geo farm. If you start in a farm where another agent already has that or higher, you're going to work much harder and have to be at it longer to see the results you're seeking.  Finding an area where any one agent has less than 10% market share is preferable, or if you see an area where a previously aggressive agent has slowed or stopped their marketing.  In terms of turnover rate, ideally you want a one that is at least 10-15%.  You can easily determine the turnover rate by dividing the number of homes in the farm by the number of homes which have sold."  That's a great starting point.  So take a snapshot of your market area – look at the neighborhoods that may fit that criteria close to you, then use our MapMyMailSM system to easily capture mailings lists from those areas.  You can choose a radial search by address, or choose to search by zip code or counties. Talk to your broker, look at your options – then map out your marketing list! Once you have that – then remember to stay CONSISTENTLY in touch with these folks – month after month.    For a great read and more tips from Todd – read The Smart Scoop on Geographic Farming.
Three great tools for connecting with your farm:
Neighborhood Update/Free Offer series: People want two things: to know the agent they work with can get results – and that they have the resources they need.  These cards present you as the agent with both!
Listing Inventory Series: These postcards speak to the mindset of potential sellers with the right questions and direct response offers.
The Market Dominator: For agents serious about dominating a geographic farm and earning a 20% market share.  This powerful, direct-response piece is 12×15 and attention grabbing.  It also takes advantage of Every Door Direct Mail, so the cost is even more affordable.
Niche:  Top agents don't stop at just marketing to a sphere and farm. They specialize in a demographic that resonates with them.
Here are some ideas for working a niche: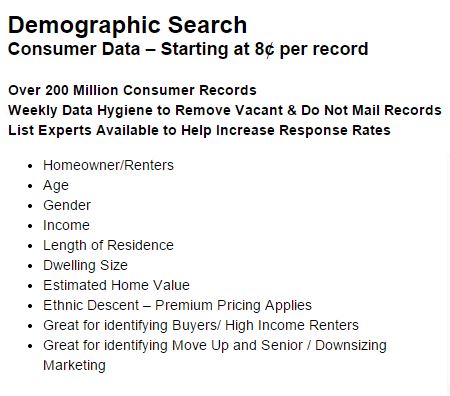 We also have powerful Specialty Data Selects Using Nielsen's PRIZM Codes available on the site to help you tap into incredibly detailed data segments to help make their marketing easier – and more effective. What is PRIZM segmentation? According to Nielsen, "Segmentation links your customer data with household-level and neighborhood-level demographics, syndicated survey and primary research data to reveal exactly what types of consumers are currently using your products or services. Any customer files, lists or survey data with complete addresses or at least a ZIP code can be coded with Nielsen's segmentation systems. This allows you to identify your best prospect segments with the greatest efficiency for effective marketing strategies that align with marketplace demands."
Smart, right? So what does that mean to YOU as a real estate professional? It means that marketing just got more interesting. See our Nielsen PRIZM options here.
For all three marketing avenues – your sphere, farm, and niche – be sure to connect every 28-45 days consistently to ensure that you maintain that top-of-mind awareness.  Armed with your database and marketing materials, and a reminder system to FOLLOW up with the folks in each will give you the competitive edge in your market that will allow you to develop and maintain a long and prosperous career.  Ready, set – GO!
Need help getting started? Contact our marketing professionals today at 866.405.3638.  They are an amazing resource – and they truly care about your success.  Happy Listing!