Before the pandemic, the demand for paper products across multiple markets within the industry had been decreasing steadily, causing many mills to shift their focus to other types of paper or shut down completely.
Then, COVID-19 caused significant and complex supply chain disruptions as many borders closed and facilities were forced to slow or shut down to protect workers' health.
The paper industry is a global network weaving together raw material sources, manufacturers, shippers, and suppliers. The legacy of the COVID-19 disruption is likely to linger for years to come, but there are other factors contributing to current paper shortages to consider. 
Overseas challenges affecting the US 
However, new challenges are adding to the current difficulties in providing clients with high-quality paper products.
Because paper production is a global industry, political unrest and supply chain breakdowns resulting from Russia's invasion of Ukraine have further threatened an already precarious issue.
Russia is the source of a significant amount of raw materials, but the loss of global certifications has impacted the amount of readily available pulp inventory. 
---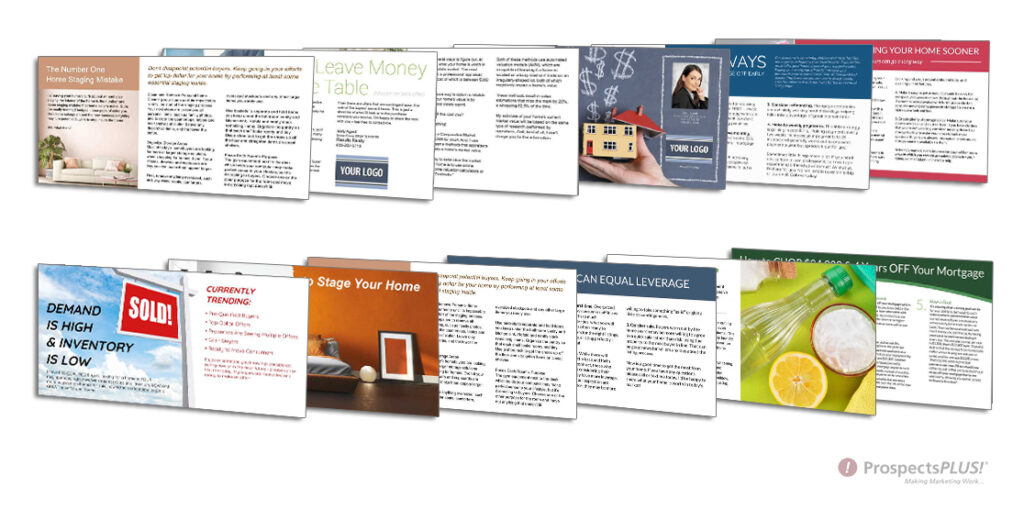 The Content Card Series is shown above. To see more, Click Here.
---
The changing paper industry  
In the US, increasing labor costs, environmental restrictions, and aging, expensive equipment replacements resulted in multiple mill closings.
Overseas mills supplied by overseas raw materials markets stepped into the paper production gap but are scrambling to pick up the slack in raw material supply but lack the infrastructure currently to take on additional capacity. 
Additionally, many US and large overseas mills had already shifted toward paper board production as a more profitable product. Demand for certain types of paper, such as print and magazine, had declined for years.
During the pandemic, the need for cardboard and packing materials soared, and more mills shifted to accommodate this surge. 
"Just in Time" paper production 
Many manufacturers in the paper industry had migrated to a "just in time" (JIT) model of production, which emphasizes a reduction in long-term inventory that can be costly to maintain in favor of relying on a nimble and responsive supply chain.
However, the combined effects of COVID-19 and multiple areas of unrest globally have exposed breaks in the chain, resulting in shortages. Post-COVID, demand across all paper products skyrocketed, and inventories are now depleted. 
Companies are now shifting away from JIT as they attempt to meet the ever-increasing demand for every type of coated and graded paper.
Analysts are even raising concerns about election ballots and materials as local and state governments scramble to find sustainable suppliers. 
Serving customers in a time of uncertainty 
Unfortunately, geopolitical issues, global health emergencies, supply chain disruptions, and changing consumer demand have all united to create perhaps the most challenging position the paper industry has ever seen.
However, manufacturers, suppliers, governments, and others are working tirelessly to right the ship and stabilize the industry, and there is hope on the horizon as organizations continue to work together. 
Real estate marketing going forward
You've heard the saying, "when they zig, I zag?"
Many marketers, including agents, have decided to step back from direct mail marketing during this paper shortage, waiting for a point down the road when their "dream" postcard paper returns.
Be sure to thank those agents if you run into them because their decision to stop marketing has resulted in less competition in the mailbox for you.
In other words, is there EVER a good time to disappear from sight when you have a business? I'll answer that question with another famous saying, "out of sight, out of mind.".
Don't let your real estate business become a victim of this reality.
If COVID taught us anything about business survival, it's that you can always find a way to overcome and adapt no matter what mountain is in front of you, as long as you keep forging ahead.
Final thoughts:
Regardless of whether direct mail is printed on 120-pound paper or 100-pound paper, the following statistics still apply:
73% of people nationwide prefer to be contacted by brands via direct mail.
90% of direct mail gets looked at and read.
Direct mail offers a 29% return on investment.
59% of consumers say they enjoy getting mail from brands
Advertising mail is kept in a household for 17 days on average.
Studies show a 125% increase in inquiries from consumers who received mail.
---
PLUS: When you have time…below are some marketing tools to help support your success.
1. Put Your Real Estate Business a Step Above with Your Own Branded Magazine
Homes & Life Magazine is a customizable magazine, with rich, full-color content, and a sharp, professional aesthetic. It includes compelling, direct response-driven articles written by real estate industry experts, combined with engaging lifestyle content. Send out Homes & Life Magazine in Just Minutes – No Minimums Required. Or we'll ship it to you.
Homes & Life Magazine is the ultimate "Coffee Table Lingerer"! …and, it costs less than sending a greeting card! – Click Here

2. The Free 12-Month Done-For-You Strategic Marketing Plan
The Real Estate Marketing Planner is a powerful 12-Month-Guide that strategically defines what marketing to do when. Four key market segments are included, niche Markets, geographic farming, sphere of influence, and past clients. – Click Here
3. The BusinessBase, SOI building system
The most effective thing you can do to build a real estate business is to become more visible, more likable, and remembered more often. The BusinessBASE™ not only checks all of these boxes, but it is a business-building machine. In two easy steps, you can begin to build a robust sphere of influence that will provide you a lifetime of repeat business and referrals. – Click Here
4. The Free Interactive Real Estate Business Plan
The Free Interactive Real Estate Business Plan allows you to enter your business goals for this year and get a breakdown of how many prospects, listings, closing, and so on are needed to reach your goals. – Click Here
5. The Become a Listing Legend Free eBook
Ready to take a vertical leap in your real estate career? If you're looking for inspiration…and the tools and methods to dominate a market and go to the top in real estate…you'll find them in this free book. – Click Here
6. The Take a Listing Today Podcast
Watch the ProspectsPLUS!, Take a Listing Today Podcast for actionable content to help you get more listings. – Click Here
---