Depending on the condition of the real estate market, preparing a CMA for a listing appointment can be either a snap or it can cause you to go into a total breakdown.
The latter is an exaggeration, but when a market is in flux, a CMA can be challenging to put together.
In a market with rapidly rising home prices, you'll find that recent home sale prices haven't caught up to what is actually happening with current sales. In a declining market, the same is true, and you'll run the risk of overstating market value.
In a nutshell, both transition markets present a conundrum for the listing agent because "… comparable properties reflect yesterday's home sales rather than the present market value," which is higher or lower "… than it was even a few weeks earlier," suggests Carrie B. Reyes at Firsttuesday Journal.
---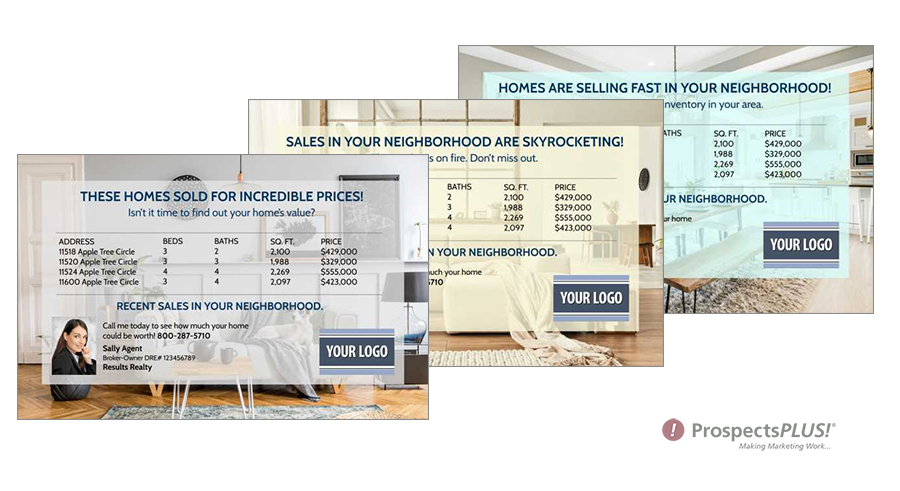 The Market Update Series is shown above. To see more, Click Here.
---
The CMA
For the benefit of the newbie, in a nutshell, compiling a CMA involves the following steps:
Go through the MLS to find recently sold listings and gather three to five that most match the subject property in age, size, number of bedrooms and bathrooms, and lot size.
In a normal market, you would choose comps that sold within the past six months. In a transitioning market, grab comps that have sold most recently.
Typically, you would restrict your comps to within one mile of the subject property. Again, you may have to adjust this proximity outward in the current market.
Back in 2007, the experts at Fannie Mae put together a guide for appraisers entitled "Fannie Mae Addresses Declining Market Issues," a copy of which can be found at AppraisalInstitute.org.
You'll find that some of the information included addresses how to deal with a more rapidly declining market than we are experiencing right now, but there are other useful tidbits you can take from it as well.
Naturally, if this current market transition isn't your first rodeo, you'll sail through the market evaluation process with no problem. Less experienced agents, however, may find themselves in a panic or, worse, end up overvaluing their listings.
This is where a mentor would come in quite handy. Lacking such a goldmine of information, you may want to run your final analysis by your broker to ensure it fits current market conditions.
---
Homes & Life Magazine is the ultimate "Coffee Table Lingerer"! …and it costs less than sending a greeting card! – Click Here

2. The Free 12-Month Done-For-You Strategic Marketing Plan
The Real Estate Marketing Planner is a powerful 12-Month-Guide that strategically defines what marketing to do and when. Four key market segments include niche Markets, geographic farming, sphere of influence, and past clients. – Click Here
3. The BusinessBase, SOI building system
The most effective thing you can do to build a real estate business is to become more visible, more likable, and remembered more often. The BusinessBASE™ not only checks these boxes but is also a business-building machine. In two easy steps, you can begin to build a robust sphere of influence that will provide you a lifetime of repeat business and referrals. – Click Here
4. The Free Interactive Real Estate Business Plan
The Free Interactive Real Estate Business Plan allows you to enter your business goals for this year and get a breakdown of how many prospects, listings, closing, and so on are needed to reach your goals. – Click Here
5. The Become a Listing Legend Free eBook
Ready to take a vertical leap in your real estate career? If you're looking for inspiration…and the tools and methods to dominate a market and go to the top in real estate…you'll find them in this free book. – Click Here
6. The Take a Listing Today Podcast
Watch the ProspectsPLUS!, Take a Listing Today Podcast for actionable content to help you get more listings. – Click Here
---