There are an estimated 18 million U.S. military veterans, an undisclosed number of surviving spouses, and 1.4 million men and women currently serving on active duty.
This means that there are in excess of 20 million Americans who may be eligible to take advantage of the VA home loan program.
The good news for an agent who specializes in VA buyers is that millions of veterans feel that 2021 is a good time to buy a home.
Nearly 60% say they intend on buying in the next five years and 34% say they will definitely buy a home this year, according to research conducted by data and consulting company Kantar (for Veterans United Home Loans).
Sounds like a lucrative niche market, right? Not so fast.
"Real estate agents who aren't familiar with the details of the VA loan program could waste time showing you properties that have little chance of meeting VA and lender guidelines," warn the pros at veteransunited.com.
If this is a niche you are considering in your real estate business, get up to speed on the VA loan now, because half of the veterans surveyed say they will definitely consider applying for one.
How to become a military-friendly real estate agent
No, you don't need a background in military service to work effectively with military homebuyers. Sure, it helps when it comes to communication. The real knowledge you'll need, however, is about the nuts and bolts of the VA loan program.
You'll also want to get to know the needs of this group of people. Many, for instance, don't know that they are offered a unique home loan program as part of their benefits. In other words, they are completely unaware of the VA loan program.
"If you have not used the VA home loan program, what was the main reason you did not?" was a question put forth to veterans for the VA's 2010 National Survey of Veterans. Nearly 34% responded that "I didn't know about the program."
Your first job, then, is to create a direct mail piece letting these folks know about the VA mortgage guaranty and singing the praises of its benefits.
Learn what's important to veterans
Nearly half of the aforementioned survey respondents who did use a VA loan in the past said they did so because there is no down payment required.
Another big handful of them chose the loan for its "favorable interest rate," and, coming in third, one group said that they felt their loan was more likely to be approved if it was guaranteed by the VA.
Since these features of the program are of such high value to applicants, these are points you need to feature in your marketing pieces.
Especially when it comes to comparing the FHA-backed mortgage with that of the VA (which a substantial number of veterans do), the lack of private mortgage insurance is a biggie.
Although they didn't mention closing costs (as is typical with most homebuyers), let your leads know that the VA puts limits on the amount that the lender can charge the borrower.
It's not all rosy, however. The VA loan comes with a funding fee. The amount varies and you can learn more at va.gov.
There is a lot to learn about the VA loan, but it's all well-worth knowing. The VA makes it easy for you to learn by devoting a section of va.gov to real estate professionals. You'll find that information at benefits.va.gov.
RIGHT NOW! Absentee Owner Scheduled Campaigns are on sale 10% OFF the first month (sale ends 4/3/21).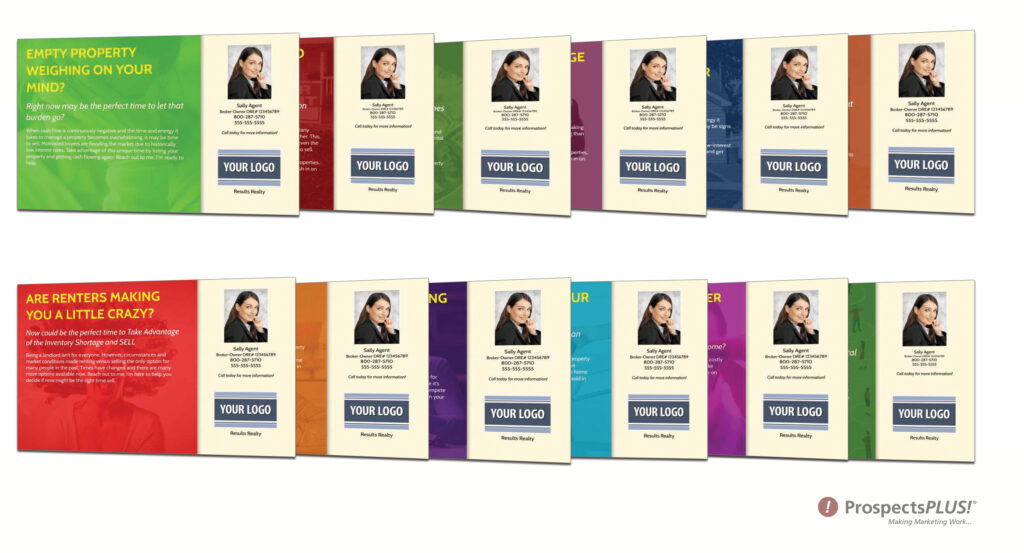 TO LAUNCH AN ABSENTEE OWNER CAMPAIGN:
Launch an Absentee Owner Campaign by clicking the "GO NOW" button, below (from a desktop or laptop computer).
And, remember, YOU DON'T PAY until each mailing goes out (cancel or change up until the night before each mailing. The price shown at check out is per mailing, not campaign total).
Please reach out to our support team at 866.405.3638 with questions or if there is anything we can do to help you with your success.
---
PLUS: When you have time…here are some helpful resources we've made available to support your success.
1. The Free 12 Month Done-For-You Strategic Marketing Plan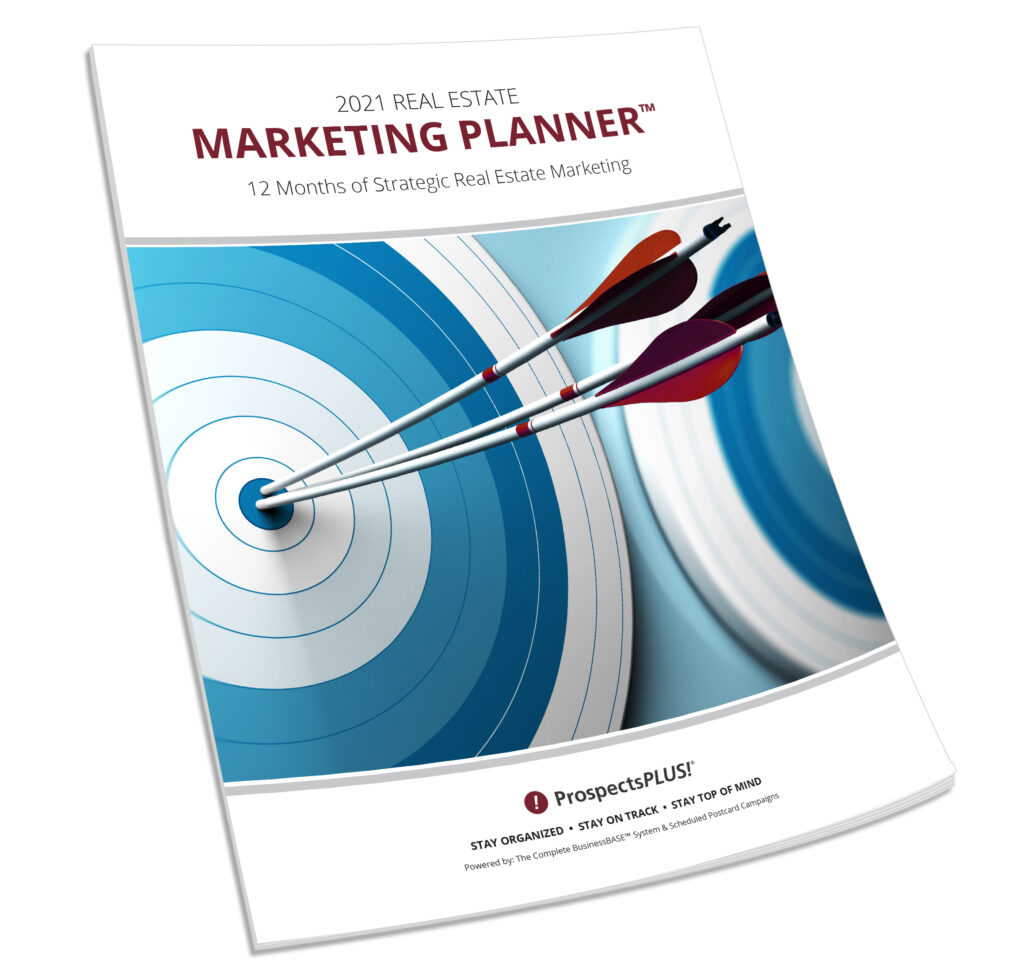 The Real Estate Marketing Planner is a powerful 12-Month-Guide that strategically defines what marketing to do when. Four key market segments are included, Niche Marketing, Get More Listings, Geographic Farming, and Sphere of Influence. –Click Here
2. The Free Interactive Real Estate Business Plan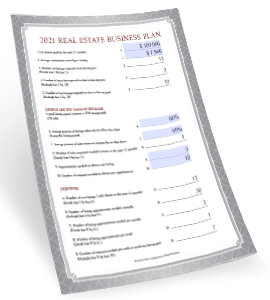 The Free Interactive Real Estate Business Plan allows you to enter your business goals for this year and get a breakdown of how many prospects, listings, closing, and so on are needed to reach your goals. – Click Here
3. Become a Neighborhood Brand
Become branded in a specific neighborhood with a 12X15 marketing piece sent automatically each month to an exclusive carrier route. Watch this video to learn more or Click Here.
4. The Free Real Estate Mailing List Guide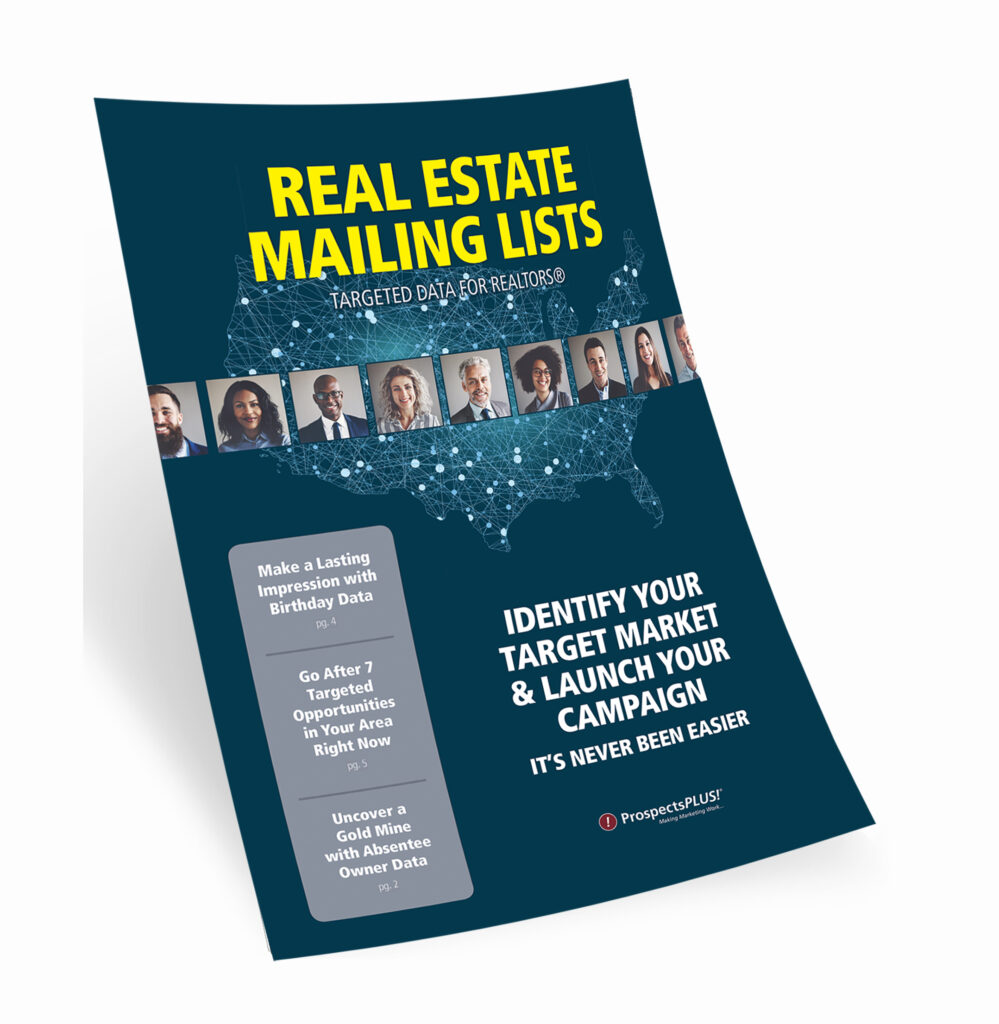 The Real Estate Mailing List Guide outlines the top tools for generating targeted prospecting lists including Baby Boomers, Empty Nesters, Investors, Lifestyle Interests, High-Income Renters, Move-Up Markets, and more. The Guide also defines done-for-you marketing campaigns to match these markets. –Click Here
5. Become a Listing Legend Free eBook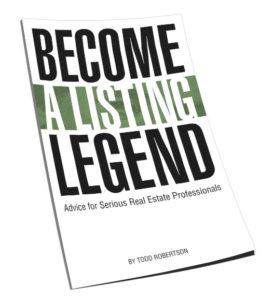 Ready to take a vertical leap in your real estate career? If you're looking for inspiration…and the tools and methods to dominate a market and go to the top in real estate…you'll find them in this free book. – Click Here
6. The Free Online ROI Calculator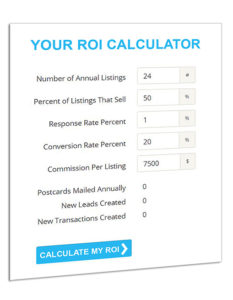 Consistency and automation are the keys to success. Discover how effective direct mail marketing can dramatically increase your bottom line. Enter your statistics in our Free online ROI Calculator and click the 'CALCULATE MY ROI' button to see your results instantly! –Click Here
7. The Free Real Estate Marketing Guide "CRUSH IT"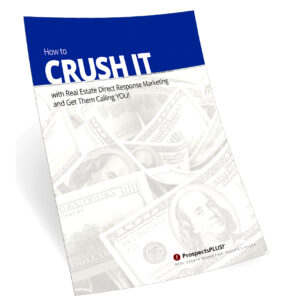 The "Crush It" Guide includes easy steps to launching an effective direct mail marketing campaign, how to create a targeted prospect list, the perfect way to layout marketing materials for success, seven opportunities available to target in your area right now. –Click Here