The work-at-home real estate agent: How to survive and thrive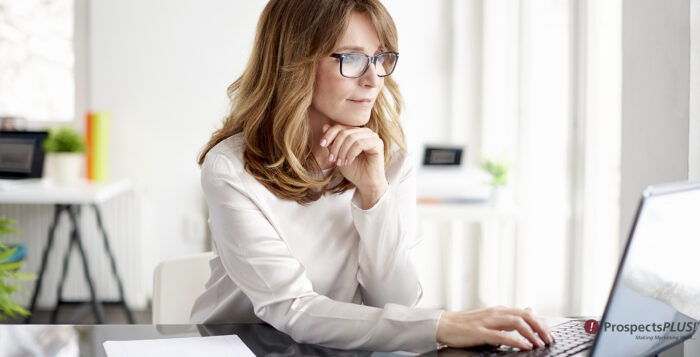 Welcome to the world of the work-at-home bunch. While it sounds cool, working from home does have its challenges. You may be facing some of those right about now.
The interruptions from family members, the feeling of isolation from your colleagues, the desire to run out for a coffee at Starbucks. Heck, right about now, you might even be missing that agent who never leaves the office, treating it like his own little social club.
The biggest challenge for many is staying motivated while working in a vacuum.
Self-motivation can be a tough nut to crack, but it all starts with creating the right environment – the home office.
It takes more than a comfy couch and a laptop
From the location within the home to getting the right gear and mindset, setting up your remote workspace takes some planning.
Start with location. If you have kids at home, set your office as far away from their play areas as possible.
Then, consider distractions that may come from outside the home. If your neighbors are using their "stay home" time to work on a car, chop down trees, or any other project that involves loud equipment, set the office on the far side of the home.
Do you have the right gear?
The two most important pieces of equipment you'll need in your home office include:
The right chair
Good lighting
You will be in that chair for a good part of the workday. If it doesn't support your back, however, it's the last place you'll want to park yourself.
Choosing an office chair is a lot like choosing a new bed. There are so many choices and, especially if you're in a self-induced lockdown, you may not even get to try it out in person.
This is where reviews come in handy. First, though, read up on the science behind the creation of an ergonomic chair. Then, take a look at this in-depth list of must-haves, created by a chiropractor.
Natural light is the best, but don't let that stop you if the only office location you have is windowless.
Overhead lighting is a must, according to Sherry Nothingam at Decoist.com. But you'll need more.
"Task lights are undoubtedly the most essential part of the home office, and no matter what your job is, task lighting ensures that you get it done under the best possible illumination," Nothingam suggests.
These can include table lamps, which "offer focused illumination," according to Nothingam. The proper placement of task lamps (to avoid the eyestrain produced by glare and shadows) is important as well.
"For instance, an overhead spotlight situated behind you can result in glare on your computer screen," according to Remodelista.com's Christine Chang Hanway.
Place your task light "the side opposite from the hand that you write with" to avoid casting shadows, Hanway suggests.
It's the little things that will round out your office, helping you remain productive and focused.
If you use a laptop, consider purchasing a stand for it. Elevating your screen helps reduce screen glare which can cause eye strain and headaches.
The folks at Wirecutter.com choose the Rain Design iLevel 2 notebook stand as the best. Then, there's this one with nearly 5 stars in the reviews at Amazon.com.
Use a desktop computer? Avoid neck and shoulder strain by elevating the monitor "… so your eyes are level with the top of the screen," suggests physical therapist Jill M. Henderzahs-Mason at MayoClinic.org.
The MOUNTUP Single Monitor Desk Mount monitor arm is popular and the guys at Wirecutter.com recommend the Jarvis Monitor Arm at Fully.com.
Finally, Alexis is always a useful tool. In times of utter boredom, ask her to play Jeopardy. More productive uses of Amazon's Echo include connecting your calendar which will then be available by voice command.
You can also listen to podcasts, news or use the voice assistant to hold a meeting (Alexa for Business). Ask Alexa to "start the meeting" and, according to Tara Walker, with Amazon, she "turns on the video conferencing equipment, dials into your conference call, and gets the meeting going."
Dress for success
Be sure to take a shower every day and get dressed. "Treat it like a real job." At least that's what the BBC.com's Brian Lufkin says.
And, whatever you're wearing, wherever you're working, please stay healthy.
Send a postcard from the COVID-19 Series to an area where you want more listings.
Need help targeting a specific niche of buyers or sellers? Use our mailing list tool to create the ideal list (it's easy) or call our support team for assistance at 866.405.3638!
PLUS: When you have time…here are some Free resources we've made available to support your success.
1. The Free Real Estate Mailing List Guide
The Real Estate Mailing List Guide outlines the top tools for generating targeted mailing lists including Baby Boomers, Empty Nesters, Investors, Lifestyle Interests, High-Income Renters, Move-Up Markets, and more. The Guide also defines done-for-you marketing campaigns to match these markets. –Click Here
2. The 12 Month Done-For-You Strategic Marketing Plan
The Real Estate Marketing Planner is a powerful 12-Month-Guide that strategically defines what marketing to do when. Four key market segments are included, Niche Marketing, Get More Listings, Geographic Farming, and Sphere of Influence. –Click Here
3. Become a Listing Legend Free eBook
Ready to take a vertical leap in your real estate career? If you're looking for inspiration…and the tools and methods to dominate a market and go to the top in real estate…you'll find them in this free book. – Click Here
4. The Free Online ROI Calculator
Consistency and automation are the keys to success. Discover how effective direct mail marketing can dramatically increase your bottom line. Enter your statistics in our Free online ROI Calculator and click the 'CALCULATE MY ROI' button to see your results instantly! –Click Here
5. The Real Estate Marketing Guide "CRUSH IT"
The "Crush It" Guide includes easy steps to launching an effective direct mail marketing campaign, how to create a targeted mailing list, the perfect way to layout marketing materials for success, seven opportunities available to target in your area right now. –Click Here