The Hunter and the Farmer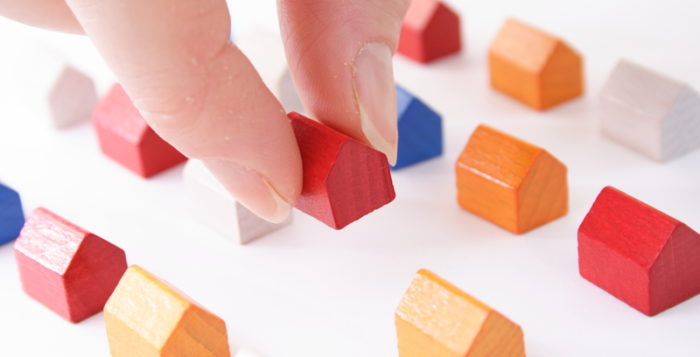 How to Add Ten Extra Transactions Per Year
By Todd Robertson
We know that for a lot of agents, prospecting is PAINFUL.  It's also the one factor that will keep so many from succeeding.  Why?  They fear it rather than embracing that prospecting is just part of the process.  Every "no" brings you that much closer to a yes.  Every conversation brings you that much more involved in building a relationship with the people in your sphere and farm.
That brings us to the point of today's article.  Hunting and farming.  There are really three ways you can drive business in real estate: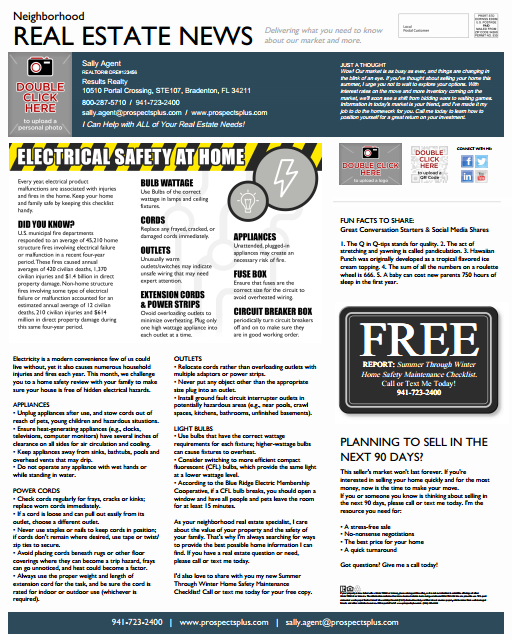 Wait for it. How many agents do you know who are waiting for the phone to ring? Someone to walk through the door? Or a call from a sign or ad?  Certainly the least pro-active means of getting business and one that will never take you far in this business.
Buy it. Some agents choose to buy the business, using internet leads, ads, and billboards – then WAITING for them to generate interest.
Put a system in place and actively prospecting. In a competitive market such as we have now, this is the only sure way to generate consistent results and income.
The best agents in the world want to get to the point where they do three things extraordinarily well and delegate most of the rest to others. Those two things are prospecting, going on appointments or presenting, and closing.  They also know to get to the top in their markets and stay there they have to be BOTH hunter and farmer.
Hunters aggressively, consistently seek new business and generate leads. They know how many contacts they have to make each and every day to hit the numbers that will take them closer to their goal. For some it might be five live connects with people per day. For others the number may be closer to ten or twenty.  That's actively reaching out to people such as:
FSBOs
Expireds
Sphere of Influence
Business network
Farmers, by contrast, let a system do the work and consistently "touch" the folks in their geographic farm, as well as their sphere with timely, direct response marketing tools every 21-45 days.  When that happens month after month after month, you create the kind of top-of-mind awareness that keeps your name at the forefront with people so that when someone IS ready to buy or sell or knows someone who is, it's YOUR name they know to call.
What happens when you put a campaign in place, a system in place and never waiver from it, you create opportunities for additional business. You also have a better life, because you know you'll have business and referrals coming in.
I know agents who are strictly hunters. They are always chasing new business and have never taken the time to cultivate a farm area. I can tell you for a fact that they lead more stressful lives.  They have no idea where the next deal is coming from, or when the next closing will be.  That's a hard way to go and a tough way to earn a living.  Farmers can count on business coming in. And top agents? They know that their marketing engine, coupled with their hunting skills will generate the number of transactions they need to hit their goals.
The truth is less than 5% of agents own a 20% market share in their areas.  LESS than 5%! What that should mean to you is that there is a lot of opportunity in some geographic areas, or neighborhoods in your market that you should absolutely systematically reach out to starting now if you want to be the agent in your area to defy that statistic.
They key is to have a consistent system in place. That's why agents love the Market Dominator system.  They don't have to think about it, worry about it, or do anything. It's all done for them.  They know every month a 12×15 marketing piece is sent out using Every Door Direct Mail, so that it literally gets in every single door in the geographic area they want to saturate and earn that 20% market share.  Knowing that their marketing is working on their behalf, generating that top of mind awareness, branding them in the market place, and creating opportunities for new business takes the stress off of them.  They put that piece of their business equation in our capable hands so they can then focus on doing those three things we talked about earlier – prospecting, presenting, and closing.
I'll give you an example.  I got a call last week from a young lady who called and said, "Todd, I get it, I get it!"  I wasn't sure what she was talking about until she explained that three months ago she got a Market Dominator in the mail and said she thought at the time – WOW, this agent is stepping up the game.  She didn't think much of it though she shared, because most agents are "one and done" marketers.  Then she got another one. Then this month she got a third. She said, "That's it – where do I sign up? This guy is taking my market share!"
The thing is that the Market Dominator is exclusive to the agent based on carrier routes.  So that agent will continue to take market share as long as they stay in the system.  She of course, chose another route and is
on her way now to dominate a geo farm of her own.  We had another agent call as well who was farming an area, then stopped.  Another agent swept in, claimed that same farm area and started a consistent campaign and started, of course, generating the listings in that area.  The agent that quit was upset to lose ground, but realized that if he had stayed with it – those listings would have been his.  The truth is that results don't usually ever come from the first "touch". They happen when you consistently stay in the game, and usually well after the 5th, 6th, or even 10th contact. That's why it's important to have a campaign and system that you can count on to not lose momentum.  Left to our own devices sometimes, we get busy right?  We shift our focus. And the ball gets dropped.  Market Dominator customers don't have to worry about that.  We do the heavy lifting. They focus on prospecting, presenting and closing.
If you're ready to have a better life – I challenge you to be BOTH hunter and farmer.  As a hunter, make those weekly phone calls, reaching out to the folks in your market that can help you generate quick leads and listing opportunities.
As a farmer, I encourage you to put a system in place like the Market Dominator so that you are cultivating a geographic farm that will, in time, allow you to own a 20% or more market share that will indeed be worth five, ten, or more additional transactions to you per year.
If you want to learn more, give me a call at 702-683-1967 or email us today.
Need help building your collateral materials, sending Just Listed/Just Sold postcards, finding the right free reports for your buyers and sellers, or building a better brand for yourself?  
Visit us online at www.prospectsplus.com or give us a call today at 866.405.3638.