Capture the Baby Boomer Market – Here's How
Twenty-six million, is the number of homes owned by U.S. baby boomers, according to the Bipartisan Policy Center. To put that figure into perspective, consider this: They hold more than half of all owner-occupied homes in the country.
And, in some cities, that number is even higher.
The invisible cash cow
The Baby Boom segment of the population is one that is almost completely ignored by the real estate industry. Yet their combined take-home pay is $2 trillion dollars a year and they can take credit for half of all discretionary spending. That's not all:
They control 70 percent of all wealth in this country
Boomers represent half of all credit card use.
They own almost 80 percent of all financial assets.
They purchase 50 percent of all luxury cars and 73 percent of all hybrid cars sold in the U.S.
Baby boomers are a generation whose birth spanned the years between 1946 and 1964, according to the U.S. Census Bureau. Currently, boomers range in age from 54 to 72 years old.
The new and improved baby boomer
The baby boomer generation has turned everything we used to think about the senior housing market upside down. Gone are the days when the real estate agent that specialized in the niche sold two types of homes: those of the deceased or those of the frail elderly moving into long-term care or other facilities.
Members of the previous generation, the so-called Silent Generation, are now beyond retirement age and represent those we use to think of when we considered the senior real estate niche.
Boomers, on the other hand, represent a mixed bag of folks: some are still raising families, many are still working and the older members of the generation, who should be in the early stages of retirement, have, for the most part, decided to postpone retirement and continue working.
Even more intriguing for the real estate industry, however, is that 41 percent of leading-edge boomers – a group with over $500 billion in spending power, according to Brent Green, author of Marketing to Leading-Edge Baby Boomers – say they will definitely purchase another home.
Agents considering working with boomers as they buy and sell real estate into their retirement and beyond should understand this segment of the population and what they seek in their new home.
What do boomers want?
If you want to work with boomers, and you don't count yourself among them, the first thing to understand is that most of them are not frail and they don't consider themselves elderly.
In fact, boomers are far healthier than their predecessors and don't take kindly to being talked down to and "they will not tolerate typecasting, stereotypes, pandering or ageism," says Green.
Assumptions – we all know what they are, right? So, step number one is to throw out all the assumptions you might have about older Americans.
And if you don't think the real estate industry has assumptions about this generation, read some posts at ActiveRain: "Baby boomers are still grabbing real estate guides in the grocery store while everyone else is looking online first, researching second and then picking up the phone," posted an agent old enough to know better.
Let's take a sledgehammer to what is arguably the most common myth about this "older" generation: Boomers are tech-averse.
What these agents and others fail to realize is that "tech" didn't drop from the sky the day they turned old enough to use it. In fact, we can thank baby boomers for the invention of the PC, mobile phones, and the World Wide Web.
It was boomers who invented the Apple II in the 70s, which ushered in the home computing revolution.
Today, 53 percent of boomers are on Facebook, according to a recent Nielsen survey: "Introducing Boomers, Marketing's Most Valuable Generation."
They are five times as likely as the general population to own an iPad or other tablet.
Boomers spend more money on technology than members of Gen X and Gen Y, according to Forrester Research.
Finally, and this one is important if you are considering boomers as a real estate niche: 82 percent of adults age 50 and over use the Internet to research real estate.
Their ideal home location
Again, throw all of your preconceived notions out the window. Despite what you might read online, boomers don't really care how far away the nearest medical facility is and aren't at all interested in being located on public transportation lines.
In fact, a full 60 percent of adults 55 years of age and older want a home in the suburbs, in close proximity to walking and jogging trails, according to a survey by the National Association of Home builders (NAHB). Fifty-four percent want a park nearby and half find an outdoor pool attractive.
Golf communities have fallen out of favor with today's older Americans but a community fitness center is a hot feature.
In-demand home features
Older home buyers overwhelmingly want a single-story home, and most of them are seeking to downsize, in an effort to save money on their ongoing home ownership costs, according to a 2017 study from Bank of America Merrill Lynch.
Last fall's Del Webb's Baby Boomer Survey asked which must-have features boomers want in their next home and here are the top five responses:
Multi-car garage with storage
Open patio or deck
Open floor plan
Eat-in kitchen
Small and private yard
From Woodstock to inspiring the World Wide Web, baby boomers have left their mark on the world and will continue to do so. Ignore this huge segment of the population in favor of focusing on young, first-time buyers at your peril.
Ready to capture the baby boomer market? Send the Too Much House postcard from the Life Event Series to at least 100 baby boomers.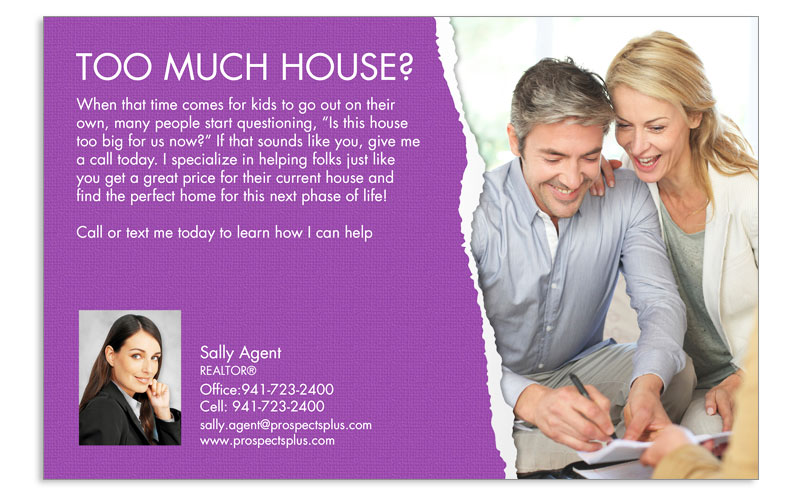 You might also like:
Avoid These 4 Common Real Estate Agent Marketing Mistakes
Customer Service! The Best Gift You Can Give Your Clients & Yourself
---
Need help targeting the perfect niche of buyers or sellers? Use our mailing list tool to create the ideal list (it's easy) or call our support team for assistance at 866.405.3638!
PLUS: When you have time…here are Free killer tools to help your success this year!
1. Become a Listing Legend Free eBook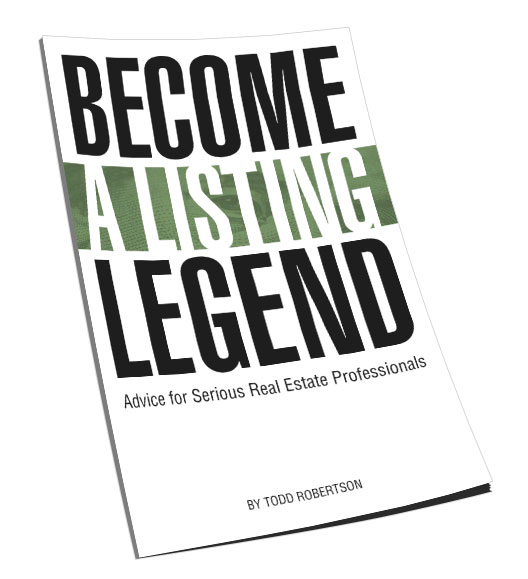 Ready to take a vertical leap in your real estate career? If you're looking for inspiration…and the tools and methods to dominate a market and go to the top in real estate…you'll find them in this free book. – Click Here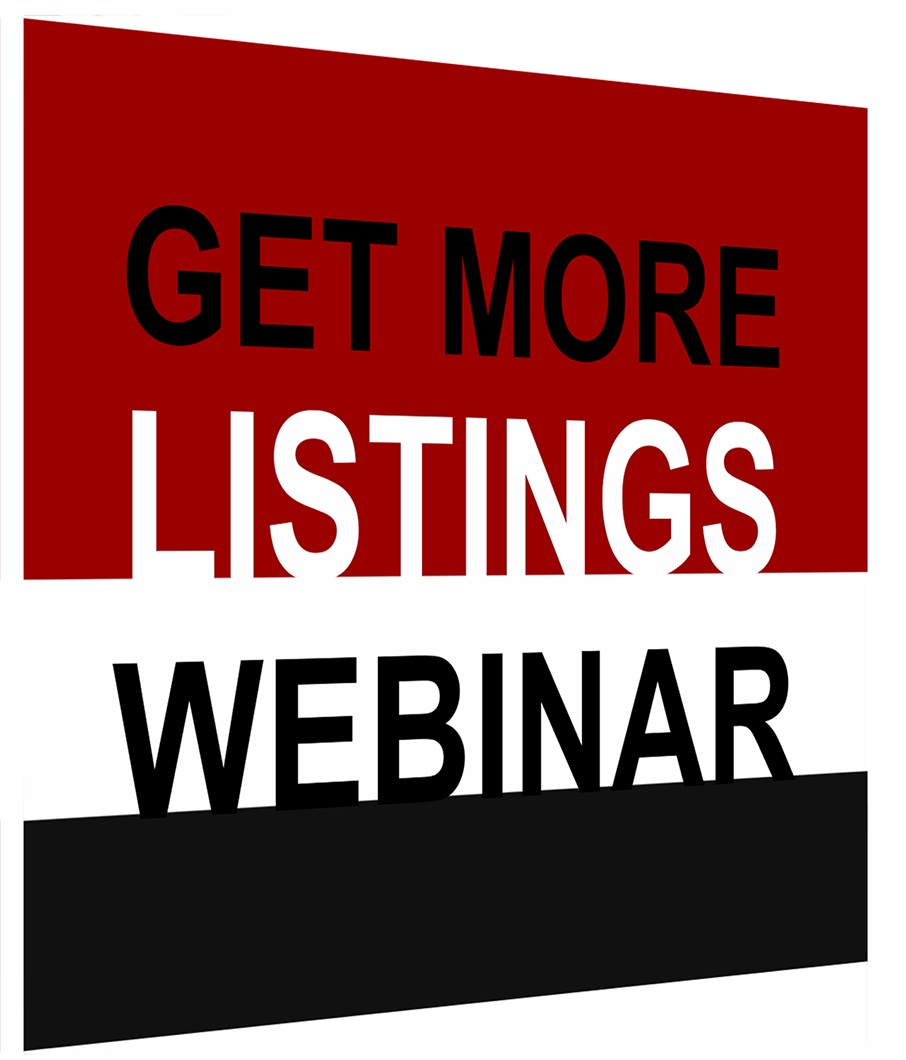 "Get MORE Listings & Begin to Dominate Your Market!" Free online webinar. Learn the 3-7-27 strategy for explosive growth, why 95% of agents have less than 20% market share, and how to become the agent everyone competes against. – Click Here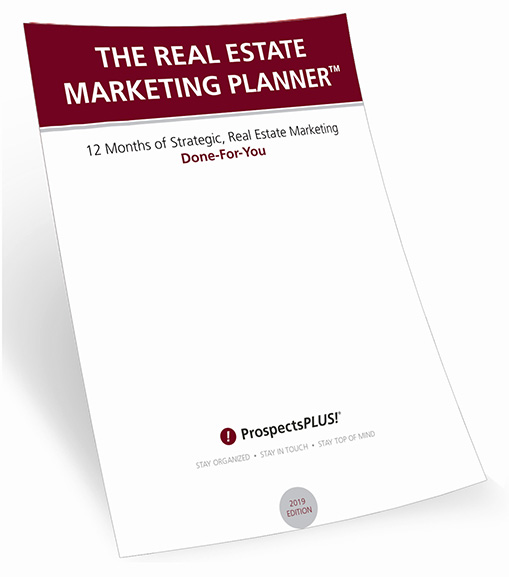 3. The 12 Month Done-For-You Strategic Marketing Plan
The Real Estate Marketing Planner is a powerful 12-Month-Guide that strategically defines what marketing to do when. Four key market segments are included, Niche Marketing, Get More Listings, Geographic Farming, and Sphere of Influence. –Click Here
4. The Free One-Page Real Estate Business Plan
Treat your business like a business it is vital to long-term success in this industry. Some agents may put together elaborate business plans, yet there's something powerful about keeping it simple. Check out our one page Online Real Estate Business Plan.  – Click Here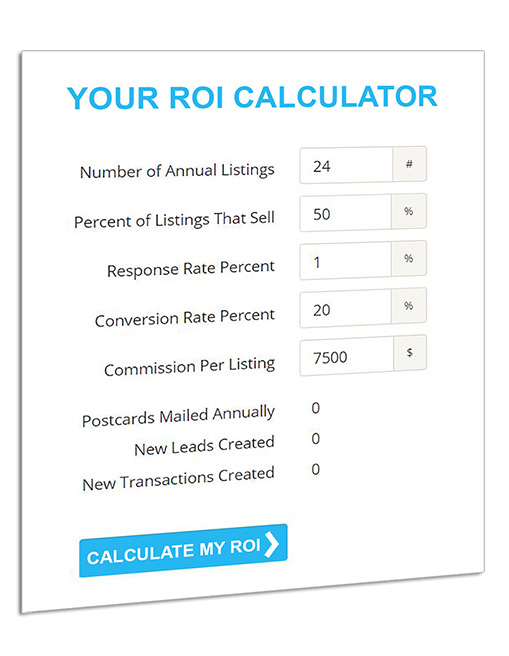 5. The Free Online ROI Calculator
Consistency and automation are the keys to success. Discover how effective direct mail marketing can dramatically increase your bottom line. Enter your statistics in our Free online ROI Calculator and click the 'CALCULATE MY ROI' button to see your results instantly! –Click Here