Unlock the Hidden Potential of the Baby Boomer Real Estate Market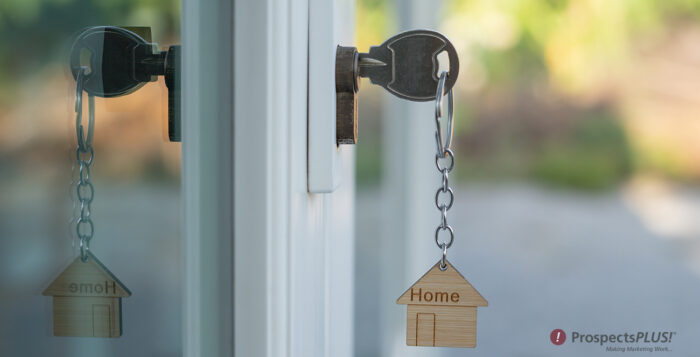 We've mentioned recently, and you've no doubt seen it in your real estate practice, that baby boomers are large and in charge of the housing market.
"In 2023, baby boomers overtook millennials as the greatest percentage of homebuyers in the U.S., making up 39% of the market compared to 28% for millennials (and 24% for Gen X)," suggests Dawn Allcot at Nasdaq.com.
This cohort makes up the largest share of home sellers as well, setting up a scenario where a whole bunch of agents will have the opportunity to get two deals out of one client.
They win bidding wars
Listing agents know well how challenging it sometimes is to calm down the seller who is receiving multiple offers. It's heady stuff to have a group of people vying for your home, and visions of "over-asking" often dance through their heads.
Counseling the seller to also compare the terms of each offer is a wise move. Is the proposed closing date most convenient for your seller? What about the amount of cash the buyer is willing to put into the deal?
"With all this in mind, new research from Realtor.com shows that baby boomers have the upper hand when it comes to sealing the deal on the next home of their dreams," according to Allcot.
The ideal next home for the baby boomer
It's easy to make assumptions about what type of home our aging population is seeking. And many of those assumptions are valid. One-story homes, for instance, are in great demand, as are homes with wide halls and doorways to accommodate a wheelchair in the future. 
A few other items that are on the wish list of older clients include:
A walk-in shower
Lowered countertops
No stairs, inside or out
A home office for those who haven't yet retired
Think they don't want to sell? Think again
It's common knowledge and a bone of contention for younger homebuyers that our older generation refuses to budge from their family home. 
A 2021 AARP survey found that more than three-quarters of adults ages 50 and older want to stay in their current homes, also known as aging in place.
There's a problem with that, however. "A significant majority of adults want to continue living in their homes as they age, but the unfortunate reality is that many homes and communities weren't built to support that desire," according to Rodney Harrell, AARP Vice President, Family, Home, and Community.
AARP finds in another study that "About half of adults say they'd consider leaving their home if it meant finding one that would help them age independently," said Anna Deen at TheMessenger.com.
I smell an amazing real estate niche in there, don't you?
As you tour new listings, pay attention to the layout of the home to determine if it's move-in ready for a boomer who wants to age in place. Even homes that require minimum renovation are attractive to this generation, so don't ignore those, either.
Then, do consider reaching out to the baby boomers in your CRM.
---
2. The Free 6-Month Done-For-You Strategic Marketing Plan
The Real Estate Marketing Planner is a powerful 6-Month Guide that strategically defines what marketing to do and when. Four key market segments include niche Markets, geographic farming, sphere of influence, and past clients. – Click Here
3. The Free Interactive 6-Month Real Estate Business Review
The Free Interactive 6-Month Real Estate Business Review allows you to enter your business goals for the remainder of the year and get a breakdown of how many prospects, listings, closing, and so on are needed to reach your goals. – Click Here
4. The Become a Listing Legend Free eBook
Ready to take a vertical leap in your real estate career? If you're looking for inspiration…and the tools and methods to dominate a market and go to the top in real estate…you'll find them in this free book. – Click Here
---