Three Ways to Endear Yourself to Your Clients and Stand Out From the Rest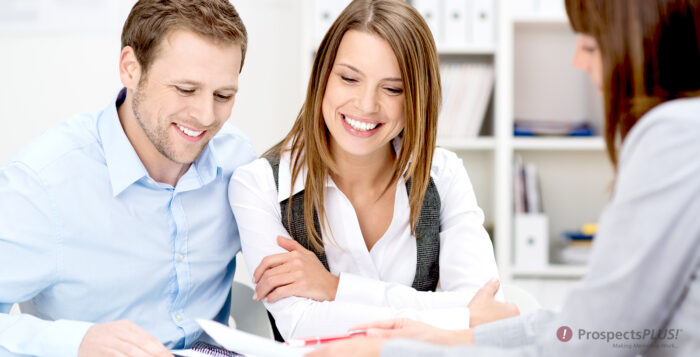 A couple of years ago I watched an online video about things that buyers do that "Realtors dislike".
The writer opens the video with this statement: "… there are things that buyers do that I absolutely hate."
Yes, those are her clients and potential clients she is talking about.
To this day I still can't quite wrap my head around why an agent would post something like this. Can you imagine the CEO of Olive Garden or JCPenney dissing his or her "bread and butter" in this manner?
Instead of bemoaning the things that real estate consumers do that drive agents nuts, why not think about what agents do that drives them nuts and vow to not be like those agents?
1. Work on your empathy
When you're empathic, you have "… the ability to sense other people's emotions, coupled with the ability to imagine what someone else might be thinking or feeling," according to Greater Good Magazine, published by the University of California at Berkeley.
If you feel yourself slipping into an empathy void, try to look at the situation from your client's viewpoint. For example, the agent in the aforementioned video thought that her clients were being petty when they voiced displeasure about the color of the tile in the bathroom.
Take a deep breath and consider this:
These people are considering paying hundreds of thousands of dollars by going into decades of debt to purchase a home.
The down payment and closing costs alone most likely represent every penny they've been able to save for years.
Re-tiling a tub surround can cost up to $4,000 according to the pros at Angie's List. Tiling a walk-in shower costs from $2,500 to $5,000, but "some companies charge up to $10,000."
How long do you imagine they'll have to save for that? Would you be willing to live with unpleasing aspects of a home for that long?
There ya go! That's empathy at work.
---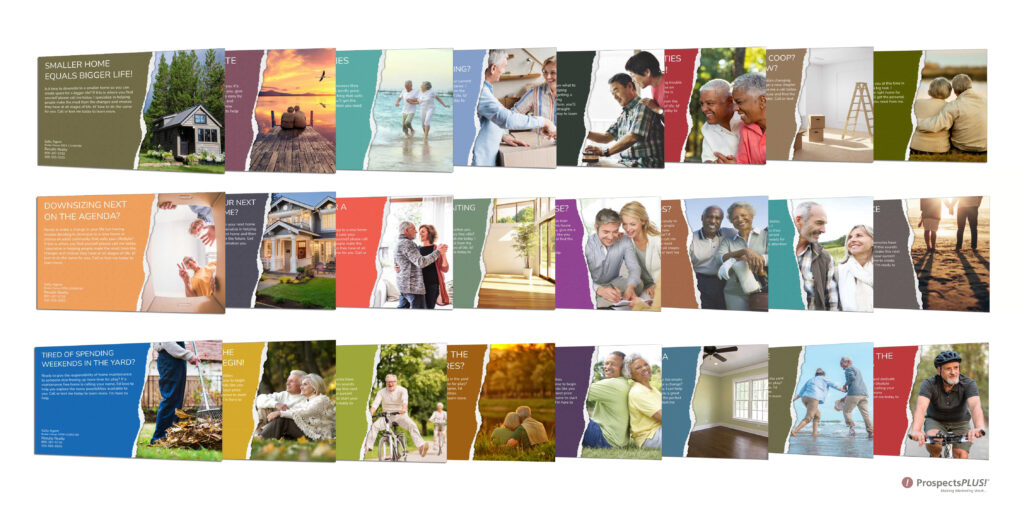 Life Event Series postcards are shown above. To see more designs, Click Here. Send them out to older baby boomers and downsizing seniors.
Need a baby boomer prospect list? Right now get the first 100 prospects on a baby boomer list for free with promo code: BOOM100.
---
2. Avoid making excuses – for anything
This may sound rude, but it's nevertheless true: Real estate clients, unless they're family or friends, don't care what is going on in your personal life. They only care about ONE THING: buying or selling a home.
It's not their problem that an agent's teenage son is acting up and she had to miss an appointment to deal with him.
The most unprofessional thing you can do is proffer a lame excuse for not following through on something you promised. If life happens (which it does) and you can't perform, hire someone else who can. Pay another agent in your office to do it.
3. Become an excellent listener
In the digital age, the word "listening" encompasses both the spoken and written word. Nine times out of ten, not listening to a client will result in wasted time and frustration for you, your client, the listing agent, and the sellers.
Then there are the rest of the folks in the domino chain that might be affected, from the title rep to the lender to the inspector.
Slow down, and take your time when speaking with or reading texts or emails from a client.
If you listen to your client, with empathy, if you always show up and refuse to make excuses, you'll have a client for life.
And they will be happy to share your name with others.
---
PLUS: When you have time…below are some marketing tools to help support your success.
1. Put Your Real Estate Business a Step Above with Your Own Branded Magazine
Homes & Life Magazine is a customizable magazine, with rich, full-color content, and a sharp, professional esthetic. It includes compelling, direct response-driven articles written by real estate industry experts, combined with engaging lifestyle content. Send out Homes & Life Magazine in Just Minutes – No Minimums Required. Or we'll ship it to you.
Homes & Life Magazine is the ultimate "Coffee Table Lingerer"! …and, it costs less than sending a greeting card! – Click Here

2. The Free 12 Month Done-For-You Strategic Marketing Plan
The Real Estate Marketing Planner is a powerful 12-Month-Guide that strategically defines what marketing to do when. Four key market segments are included, niche Markets, geographic farming, sphere of influence, and past clients. – Click Here
3. The BusinessBase, SOI building system
The most effective thing you can do to build a real estate business is to become more visible, more likable, and remembered more often. The BusinessBASE™ not only checks all of these boxes, but it is a business building machine. In two easy steps, you can begin to build a robust sphere of influence that will provide you a lifetime of repeat business and referrals. – Click Here
4. The Free Interactive Real Estate Business Plan
The Free Interactive Real Estate Business Plan allows you to enter your business goals for this year and get a breakdown of how many prospects, listings, closing, and so on are needed to reach your goals. – Click Here
5. The Become a Listing Legend Free eBook
Ready to take a vertical leap in your real estate career? If you're looking for inspiration…and the tools and methods to dominate a market and go to the top in real estate…you'll find them in this free book. – Click Here
6. The Take a Listing Today Podcast
Watch the ProspectsPLUS!, Take a Listing Today Podcast for actionable content to help you get more listings. – Click Here
---