Effective real estate agent websites aren't cheap. So many agents spend a small fortune on theirs only to have it go live with no clue that their sites truly aren't finished and need some tweaking.
By "effective," I mean engaging to prospects, able to help you convert prospects or even get visitors to stick around long enough for you to work your magical powers of persuasion.
If you hope to rank organically for local searches, customizing your homepage is something you absolutely must do.
Your homepage is your site's curb appeal
You have only 10 to 20 seconds to communicate your value proposition to those who land on your homepage (Nielsen Norman Group).
What problem do you solve and how do you do it better than other agents?
While your homepage represents your site's curb appeal, your value proposition is what entices them to want to know more about your services.
Let's take a closer look at value propositions
Here's an example of a site that gets the value proposition out front
PetPlate makes it clear that not only does it offer fresh, healthy dog food, it customizes the meals and delivers to your door.
So, ok, it's not a real estate site.
Although you may cringe at the thought of an iBuyer, you have to admit that they do some crazy effective marketing.
Opendoor's value proposition is front and center. They will give an instant offer to homeowners hoping to sell. The problems they solve?
"No showings. No Stress. No surprises."
The whole homepage is, in fact, one long value proposition. As you scroll beneath the fold, you're shown how Offerpad will make "… selling your home easy, fast, and stress-free."

Back up your promise of value with proof
One of the best ways to communicate value, however, is through testimonials. There's nothing more effective than someone who has used your service singing your praises.
Kelly Soule, Lake Tahoe, NV agent, has the right idea. Notice the testimonial under the photo of the lake.
Your testimonial doesn't need to be this long. In fact, choose your best one and get your client's permission to edit it to make it shorter and to use their name on your website.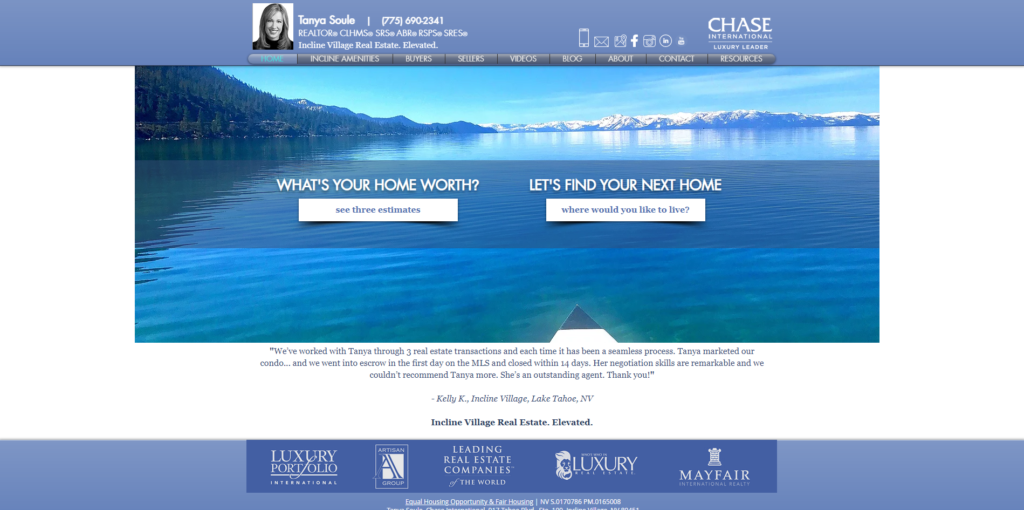 Where are you?
If your site is like so many other agent sites, I could land on it and not have any idea where you list and sell real estate.
Imagine you're interested in relocating overseas, or you're from a neighboring country and you come across this website: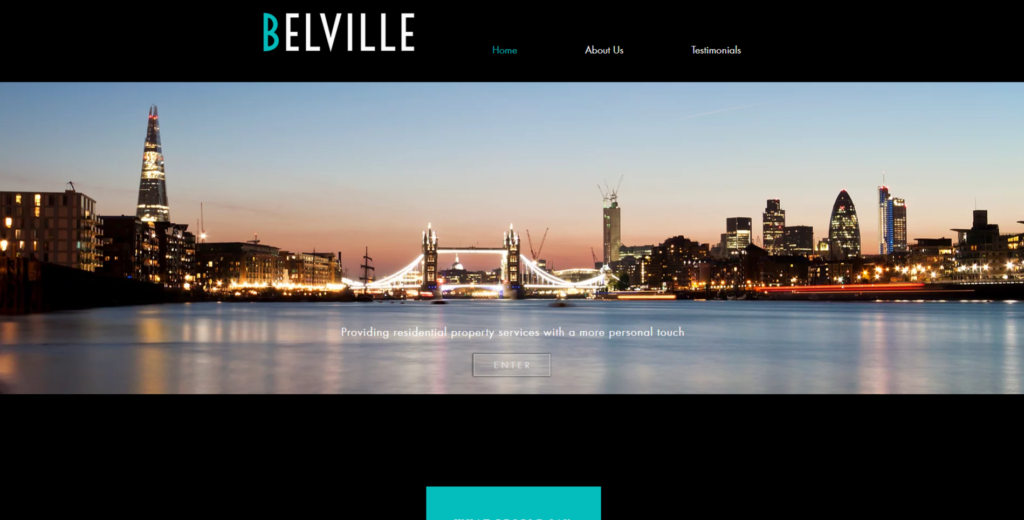 It's a gorgeous photo and one that, no doubt, locals will recognize. But what about us?
There is absolutely nothing above the homepage fold that tells us which market this brokerage serves. It turns out to be west and central London, but you'd only learn that by clicking the "Enter" button.
You'll also have to go there to learn their value proposition. They did have the right idea about putting testimonials on the home page but they're beneath the fold. Scooting that green box up a smidge would make all the difference.
Simple changes to your website's homepage can be worth their weight in gold. Go take a look at yours. Is it working as hard as it can to entice visitors to stick around and is it generating more real estate listings?
If not, put some of the ideas listed above into action now.
If you're interested in creating a buyer pool, for the new listings you're website is going to attract, consider pursuing renters.
Did you know Renter Scheduled Campaigns are currently on sale 10% OFF the first month? But ONLY for 3 MORE DAYS! (sale ends 4/24/21).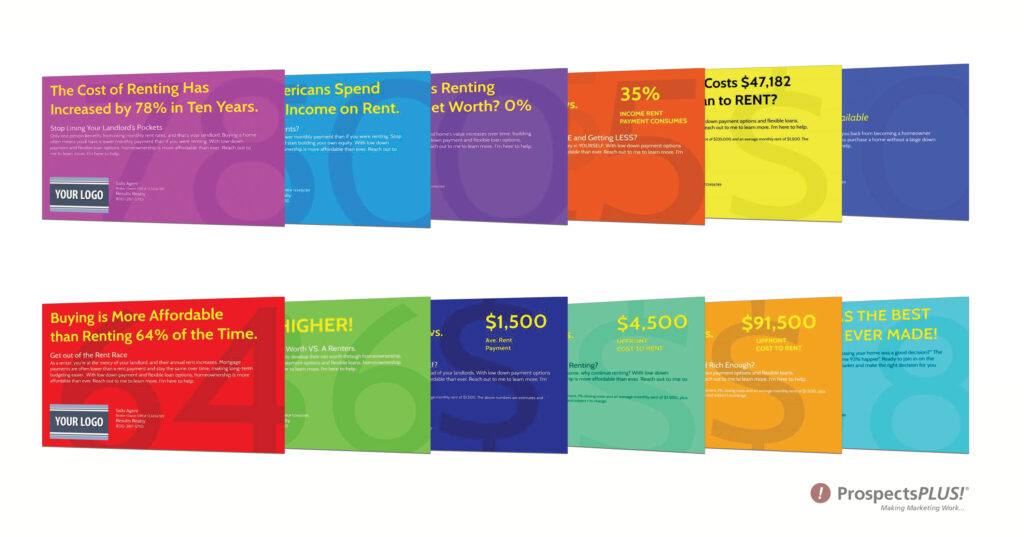 TO LAUNCH A RENTER CAMPAIGN:
Hit "CLICK HERE", below, to get started on your Renter Scheduled Campaign (from a desktop or laptop computer).
And, remember, YOU DON'T PAY for each mailing until it actually goes out (cancel or change each mailing up until the night before it goes out. The price shown at check out is per mailing, not campaign total).
Launch a Renter Scheduled Campaign now, CLICK HERE!
Please reach out to our support team at 866.405.3638 with questions or if there is anything we can do to help you with your success.
---
PLUS: When you have time…here are some helpful resources we've made available to support your success.
1. The Free 12 Month Done-For-You Strategic Marketing Plan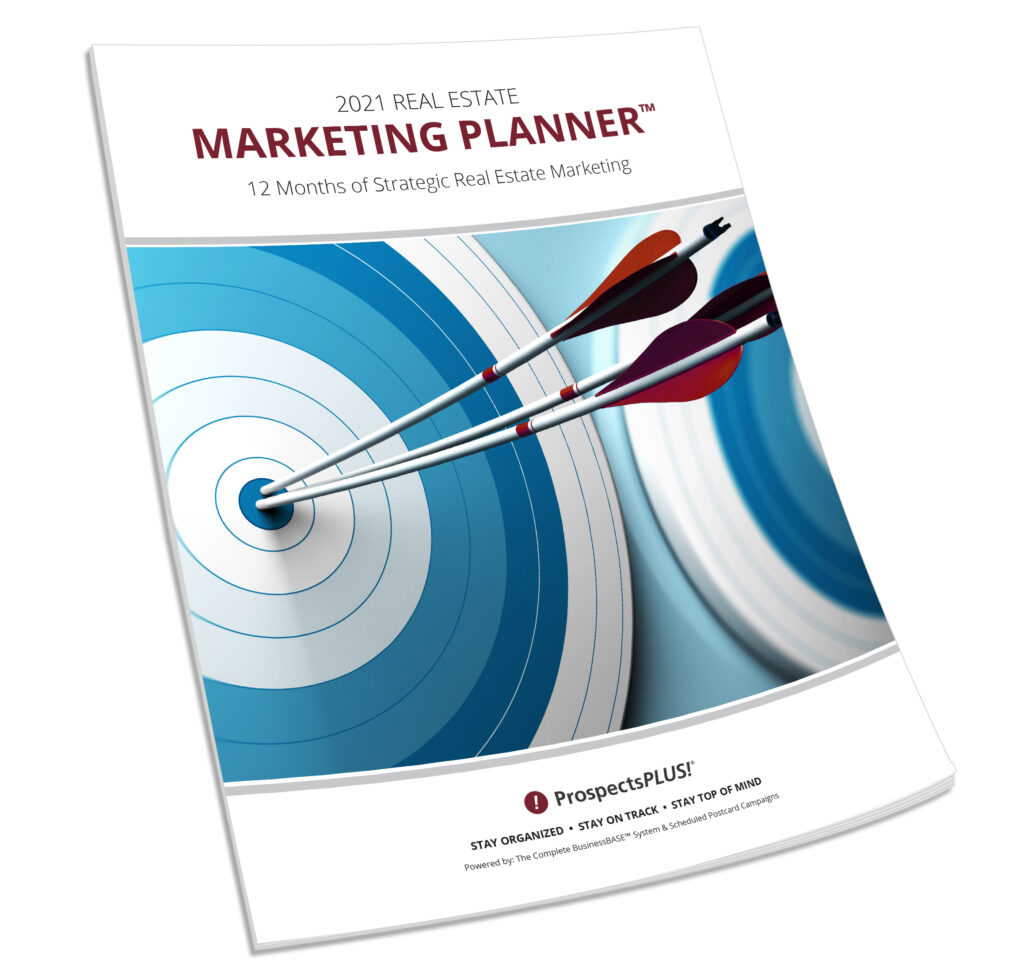 The Real Estate Marketing Planner is a powerful 12-Month-Guide that strategically defines what marketing to do when. Four key market segments are included, Niche Marketing, Get More Listings, Geographic Farming, and Sphere of Influence. –Click Here
2. The Free Interactive Real Estate Business Plan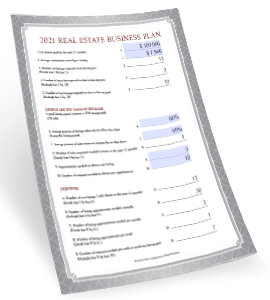 The Free Interactive Real Estate Business Plan allows you to enter your business goals for this year and get a breakdown of how many prospects, listings, closing, and so on are needed to reach your goals. – Click Here
3. Become a Neighborhood Brand
Become branded in a specific neighborhood with a 12X15 marketing piece sent automatically each month to an exclusive carrier route. Watch this video to learn more or Click Here.
4. The Free Real Estate Mailing List Guide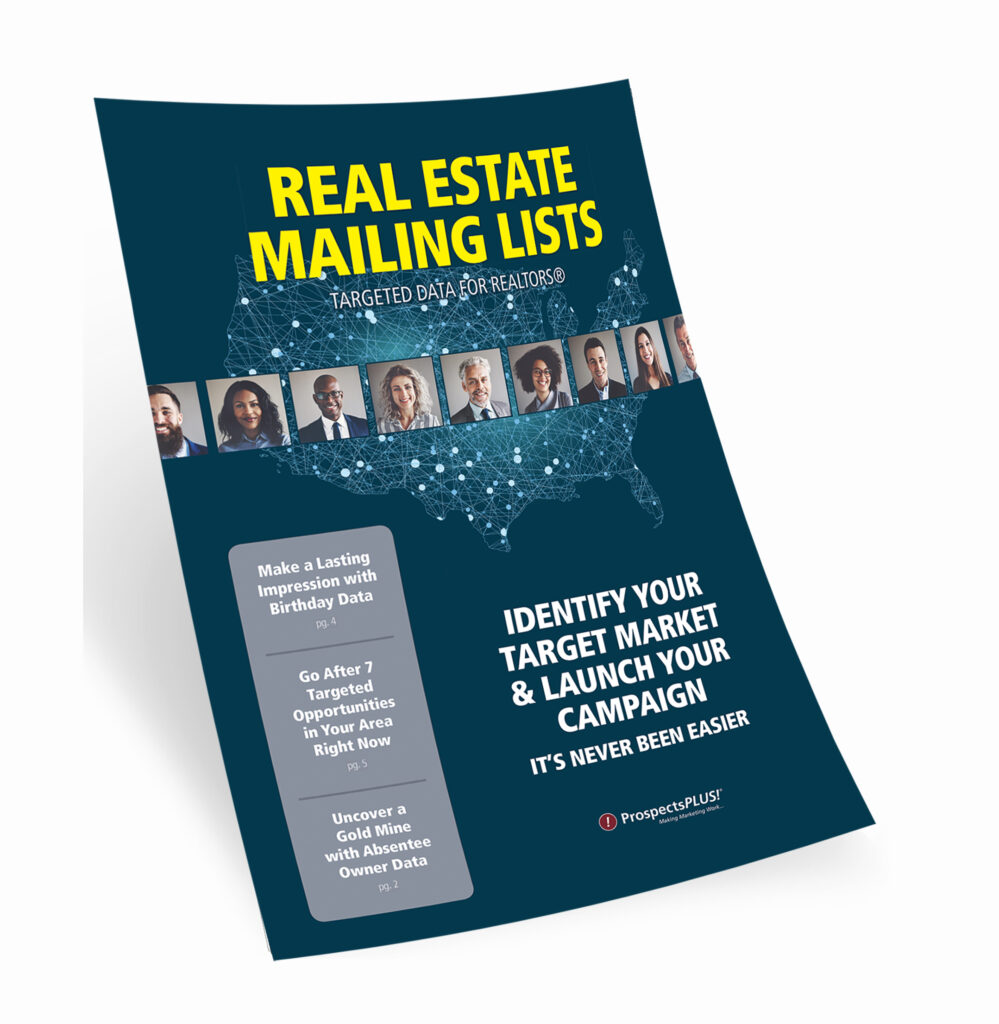 The Real Estate Mailing List Guide outlines the top tools for generating targeted prospecting lists including Baby Boomers, Empty Nesters, Investors, Lifestyle Interests, High-Income Renters, Move-Up Markets, and more. The Guide also defines done-for-you marketing campaigns to match these markets. –Click Here
5. Become a Listing Legend Free eBook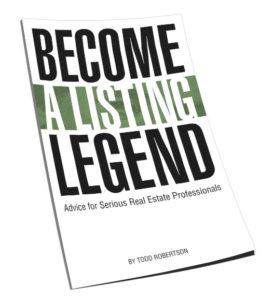 Ready to take a vertical leap in your real estate career? If you're looking for inspiration…and the tools and methods to dominate a market and go to the top in real estate…you'll find them in this free book. – Click Here
6. The Free Online ROI Calculator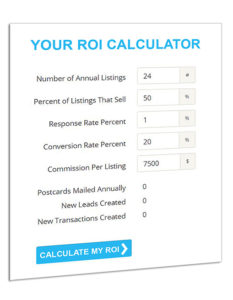 Consistency and automation are the keys to success. Discover how effective direct mail marketing can dramatically increase your bottom line. Enter your statistics in our Free online ROI Calculator and click the 'CALCULATE MY ROI' button to see your results instantly! –Click Here
7. The Free Real Estate Marketing Guide "CRUSH IT"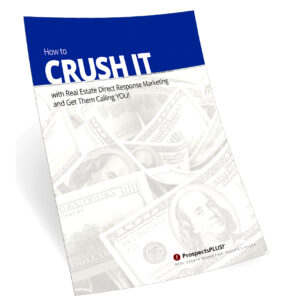 The "Crush It" Guide includes easy steps to launching an effective direct mail marketing campaign, how to create a targeted prospect list, the perfect way to layout marketing materials for success, seven opportunities available to target in your area right now. –Click Here