October Marketing Tools Are Live!
It's an exciting time to be an agent!  Did you know? Each month we add powerful new tools to help sales professionals stay top of mind in their markets.
Here's what's new for October!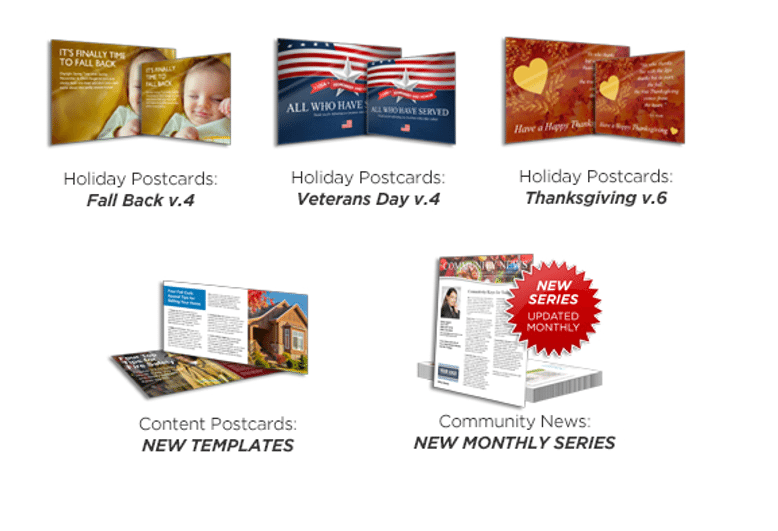 Holiday postcards are a great way to reach out to your sphere each month. Savvy agent DON'T just wait for Christmas and Easter to stay in touch.  When choosing holiday postcards, please allow two weeks for timely delivery.
Rules of thumb for postcard mailing timeliness:
Need it fast? Choose First Class Mail Option:  Delivered by the Post Office in 3 – 5 days. Best for time-sensitive mailings, such as "Just Listed", "Just Sold" or "Open House postcards.
Got a little more time? Choose Standard Class: Delivered by the Post Office in 14 – 21 days. Best for recurring mailings, such as Recipe or Inspiration postcards.
Our Content postcards are perfect for agents who like to use education-based marketing tools. An alternative to full newsletters, these gems are filled with insightful, timely information that consumers love to read (and share), they are a simple way to stay top-of-mind with both your sphere and farm — and present yourself as an expert in your field.  You'll find over 20 varieties in this series.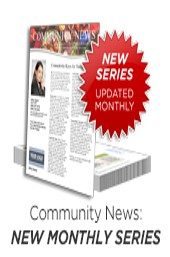 And our all new Community News newsletter series is a great way to stay connected with your sphere as well. Filled with timely information and done-for-you content! A new issue is released each month and perfect for staying time of mind with potential buyers and sellers.
Head over to our Specials page to get all your budget-saving promo codes which will save you 10% on your next orders.
Don't forget! For every Holiday Postcard order placed through the end of the year, we're donating 10% to St. Jude Children's Hospital. Get started today.
Need help? Call our team at 866.405.3638.