One Way to Generate New Listings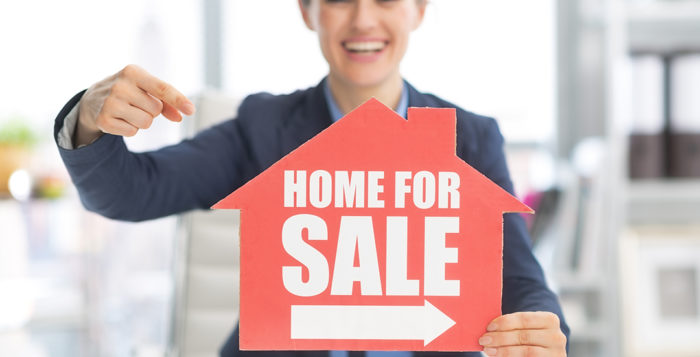 Start by Answering the Questions Already in the Minds of Consumers

By Julie Escobar
A new month – and a new marketing season are straight ahead — and both buyers and sellers in our markets have been inundated with information regarding the economy and the housing industry on television, in print and on the internet.  Some good information – some misinterpreted, and some just flat out wrong.
What consumers need more than ever is a RELIABLE, TRUSTWORTHY resource to help them best understand how market changes affect them most. What's my home worth today?  What if I wait a year to sell?  What are interest rates going to do?   Should they sell?  Should they buy?  Should they move up to the next size home or is that a risk?
The questions are many – and the answers are yours for the giving – IF you can capture (and keep) the top-of-mind attention of the folks in your area.
One direct response series that is getting great response for agents is our Free Offer Series.  Sending three over the course of 2-3 months can certainly help you create the top-of-mind awareness and show potential sellers that you are the agent to ask when they have questions.
Consider kicking off this campaign
starting with the Market Analysis postcard.   This allows you to spotlight your ability to deliver the information sellers are looking for in a professional way and tap into today's consumers' natural desire to search out 'free' offers and trusted resources.
Step one:  Login to your free ProspectsPLUS.com account. (Or easily create an account and profile in a matter of minutes. Once your profile is ready – the system will automatically populate your information into all of the 680+ marketing tools on the site.)
Step two:  Select the Market Analysis Postcard.  You can leave as is or customize to suit your marketing style. Click here to watch a video on how to select a postcard series.
Step three:  Add your mailing list or use our mapping tools to create a mailing list. If you need help with mailing lists – call our support team at 866.405.3638 or click here to see all of our comprehensive mailing list solutions.
Step four:  Place your order then track it. It's that easy! Click here to watch a video on tracking your postcard order.
Making your job easier is our goal.  That's why we've re-engineered the Master Marketing Schedule to offer
strategic and creative solutions for building your business faster, easier, more affordable and with way less headaches. In fact, if you're following the Schedule – this week is a great time to get out in those geo farms and start making real connections.  Our Free Offer Door hangers are a great compliment to the Free Offer postcards and the perfect leave behind when you're door knocking in the market area you most want to dominate.
Putting systems for staying in touch in place don't have to be tough – or time consuming.  Most of our top customers schedule 15-30 minutes at the beginning or end of every month to focus on what marketing tools they want to go out.  When they choose a campaign, it's easy — they simply pick the next one in the series, order and get back to their high priority tasks. Some even delegate a member of their team to make it their priority that something is always being sent to their sphere and farm so top of mind awareness is always there.
Kudos to the agents that are working their systems and are willing to share their experiences with others. We so appreciate you all. For example, Cozett shared with us on ResellerRatings, "I like how ProspectsPLUS! puts marketing at my fingertips and then handles the time consuming work of mailing and distributing materials if I need them too."  Or Jeremy who wrote on our Google+ page, "ProspectPLUS! is a real lifesaver for me. I have been looking around on how to keep in contact with my sellers. I needed more than just a phone call. The postcards are a highlight to my business now. This has also allowed me to start farming a few neighborhoods that I drive through with a more personal touch."  Or Bradley who wrote on our Facebook Page, "ProspectsPLUS makes it so easy for me to market to not only my sphere but also to my farming areas. In less than 5 minutes I can have all of my postcards ordered and off my plate so I can work on what I do best…selling homes!"
We'd love to hear from you too! In fact, give us a shout out with a review now on our Google+ Page and you'll be entered to win one of our monthly prizes! Wait until you see what's in store for July!
Have questions or need help developing the marketing plan that's right for you?  Call us today at 866.405.3638 or email us at pmc@prospectsplus.com.  We're here to assist!