Exceeding Expectations and Secrets to Success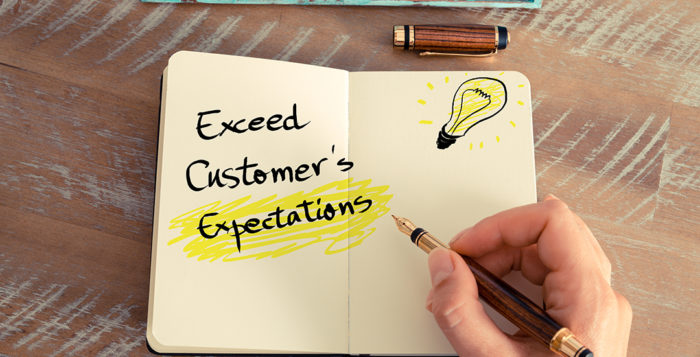 With Top Agent Carmen Wieck
By Julie Escobar
It's so powerful to learn from our customers, hear their stories and be able to share their insights and ideas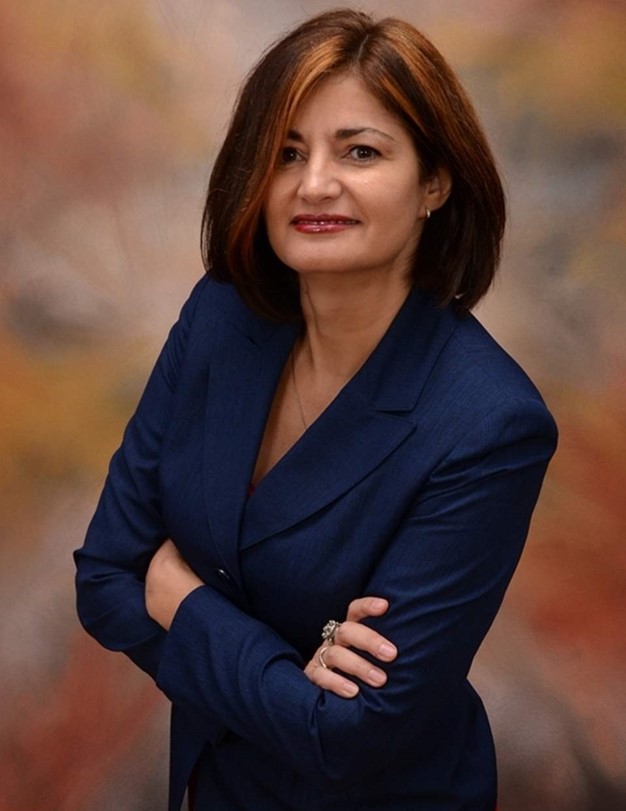 with others. Every time we do, it's wonderful. We often get a behind-the-scenes glance into what brought them to our great industry – and what they do that allows them to flourish.
What a treat it was to learn more about our VIP customer Carmen Wieck. Her story inspired us, and I know it will inspire you too. Here's what we learned:
Q: Carmen, can you first tell our readers a little about yourself?
A: I was born and grew up in communist Romania, and 1989 was a big turning point in my destiny. I always felt I was missing something big, but I never knew what it was. After graduating from the Academy of Economic Studies, I had a very short period of "trial and error" in finding the right career path for myself. I was a lieutenant in the Romanian Police, dreaming of "bringing justice for all." I also worked for the government, dreaming of "making a difference" until I finally found that working in marketing for private multinational companies was where I fit best. I was so fortunate to work with exceptional managers in several blue chip companies such as Coca-Cola, Procter & Gamble, Kraft, Frito-Lay and Ipsos Research.
While I was living in Croatia working for Coca-Cola, I met my husband, who's from Wisconsin. Life took a big turn for both of us, as we started a family and moved around the world with new job assignments. A few years ago, we decided that the best thing for our two daughters was to benefit from the educational system in the United States, so we moved to Florida. One of the best decisions for our family!
I know from several hands-on experiences that navigating the real estate environment can become overwhelming and emotionally wrecking. Moving so many times from country to country gave me enough personal exposure as a customer… and not always very pleasant. After more than 18 years in the corporate environment and one too many traumatic experiences in real estate, I decided to become a REALTOR® and bring my contribution to restoring the belief that this profession can be conducted with high ethics and, more important, with genuine care about the needs of customers.
Q: What is your go-to marketing tool for branding yourself in your market and driving new business?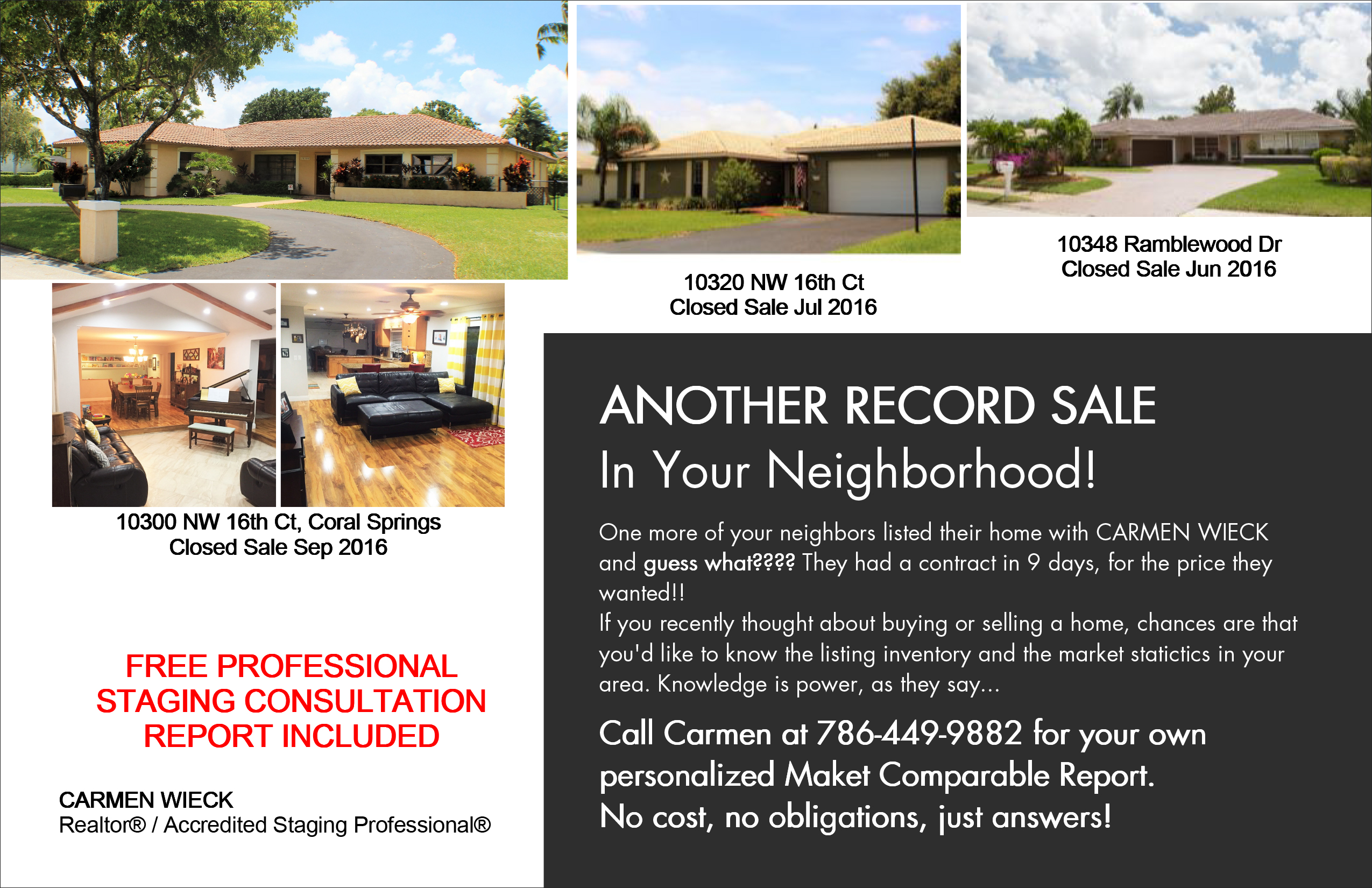 A: I've "toyed around" with several marketing tools when it comes to marketing in real estate and had my fair share of no's and wows! One thing I would say is that driving new business starts with exceeding expectations on your existing business. That will always secure your "organic" growth, which should be the foundation for your long-term business.
For tapping into new business opportunities, I've learned that a combination of passive and active
prospecting works best for me. For example, a combination of three touchpoints direct mail campaign for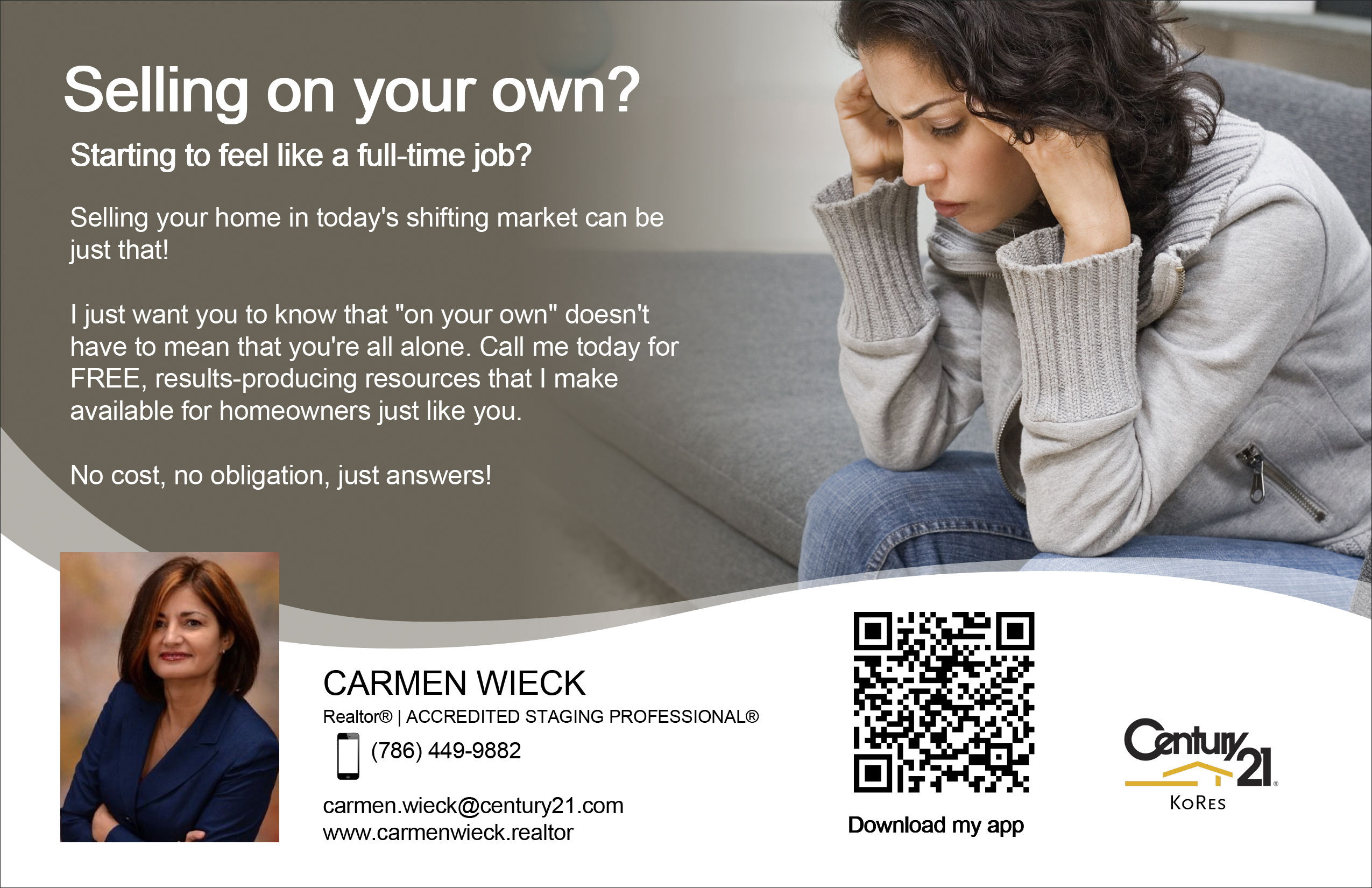 Expireds (which I adapted to fit my brand and personality from existing marketing materials/postcards from prospectsplus.com library in such a way that fits my branding and personality) followed by direct contact (calls or door knocking) can prove really productive.

I consider Just Listed/Just Sold postcards a must. However, don't just sell it or list, put a spin on it and have an unexpected approach or added value. Give your target a reason that matters TO THEM, not to you. I absolutely dread the postcards I receive in my mail from agents stating, "Thank you for making me the #1 agent in your neighborhood." To me, that is such a turnoff. As a customer, I don't care that you are #1; I care about my motivation for selling and buying and how you as a real estate agent fit in my motivation! Again, the prospectsplus.com library is such a great source of inspiration. My first Just Sold postcards using a template from ProspectsPLUS! generated two listings!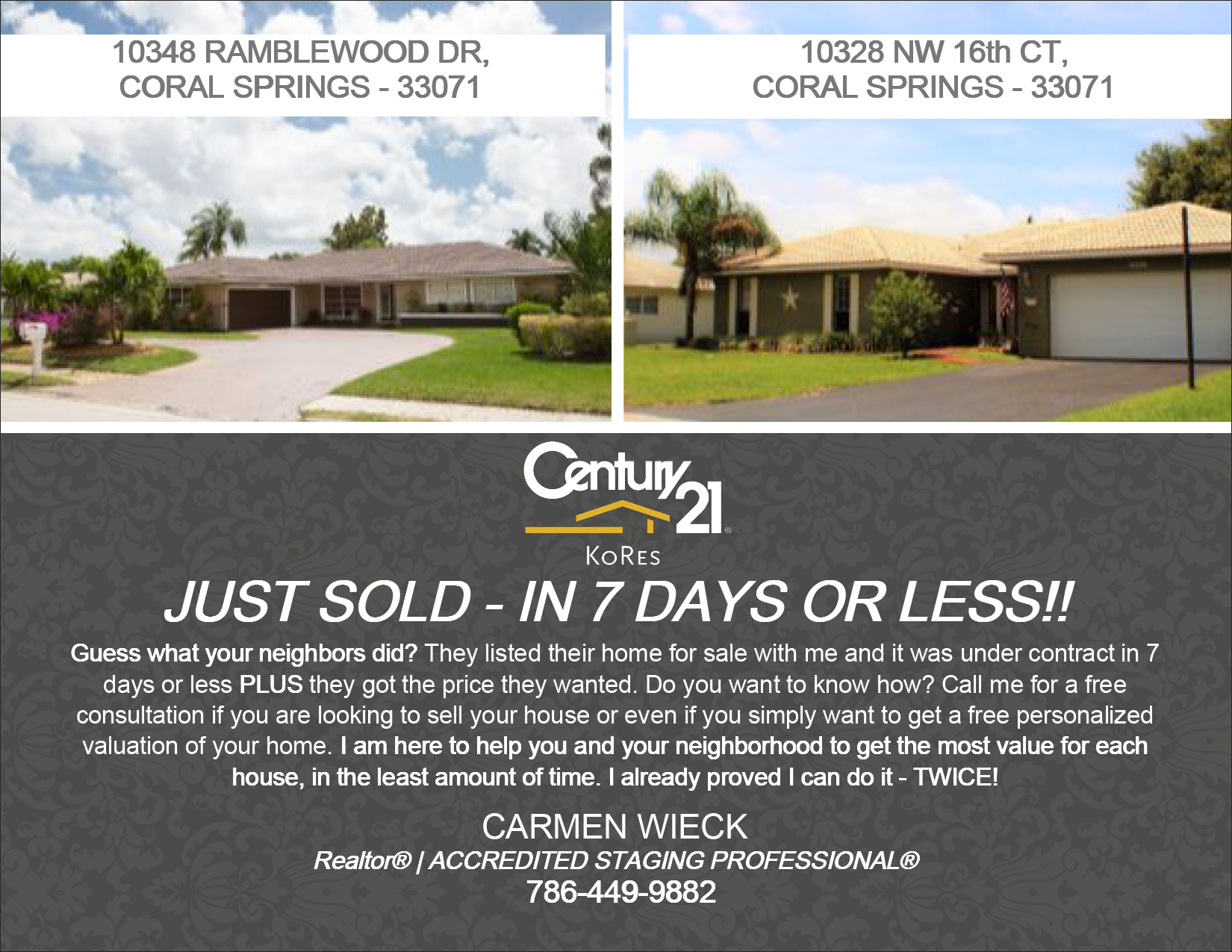 Q: How do you believe agents can differentiate themselves from other agents in today's competitive market?
A: Exceeding expectations, going the extra mile. Anybody can put a listing on the MLS now, even FSBOs (with the flat fee companies that offer this service to FSBOs for a nominal fee), everybody offers free CMAs, everybody has a marketing plan that includes internet, maybe open houses, maybe Just Listed postcards, maybe flyers, etc. All seen and done by all REALTORS® to a certain extent.
In a market that's becoming more and more of a commodity, where everybody knows at least one REALTOR®, true differentiation in added value on trending aspects of real estate is what sets you apart. For example, offering a complimentary Staging Analysis and Assistance, complimentary home protection plan during listing, complementary inspection or appraisal before listing, complimentary full cleaning of the house before listing, etc., depending on the property, owners, their motivation, etc.
Q: Any outside-the-box ideas you'd like to share for building your book of business?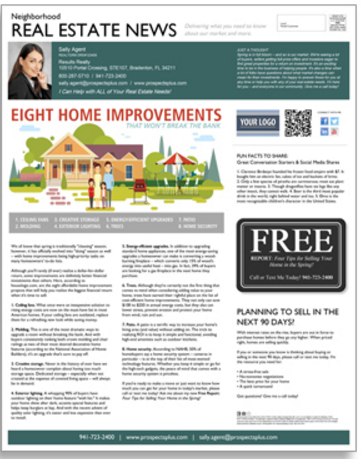 A: Yes. Use an introductory video for your pre-listing package. Tell your short story, show who you are, instill confidence and energy. It helps homeowners get more comfortable and relaxed about meeting you before you show up at the door.
Find something that's your "thing," and embed it into your touchpoints with your customers to show genuine care. For example, I LOVE baking, and my whole family loves my signature apple-raspberry pie I make from scratch. So I bring my signature pie for my clients at closing and drop by at their one-, two- and three-year home anniversaries and bring them the pie. One time I had the extended family of one of my past clients waiting for me at the house, just to make sure they got to taste the pie while it was still warm.
Q: How often do you connect with your sphere and farm, and what kind of results do you get from that?
A: I recently started the Market Dominator for my farming area. I find this approach indeed standing out from the crowd – the content, the quality of the printing, everything spells out professionalism, exceeding the "norm" standing out from the crowd. I recently started this; it's basically a monthly touchpoint approach with my farm, and I do expect to see results in the next few months.
With my sphere, I make sure I stay in touch and call, drop by or send a card for special holidays or birthdays, usually three to four times a year.
Q: Any fun advice to help agents master this business?
A: How one becomes a successful real estate agent? Same as one becomes a butterfly: You must want to fly so much that you are willing to give up being a caterpillar.
Q: Last, where can our readers send a referral if they have someone in your area?
A: My focus is in Broward County, and I can be reached at carmen.realtorflorida@gmail.com or 786-449-9882.
Wonderful, Carmen! Thank you so much for sharing your inspired story with our readers. You're amazing!
If you'd like to stand out in your market and soar past your competition the way Carmen does, please don't hesitate to contact us today at 866.405.3638. We can put you on the path to success.