Struggling to create intriguing real estate content? Four Quick Fixes.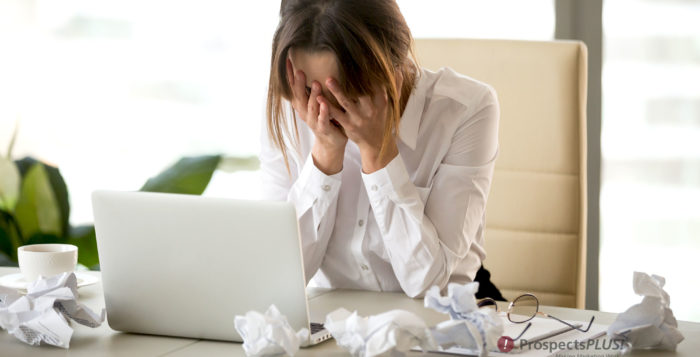 At the risk of sounding cliched, content is even more of a king now than when Sumner Redstone coined the "Content is King" mantra.
Gone are those days when a 100-word post, unartfully packed with keywords and links, ranks anywhere near Google's first-page search results.
It's not merely content that is king, it's quality content. Writing for the reader and not the search engine, with relevant, valuable and shareable content is today's challenge.
If you struggle with content creation, read on.
Determine a content strategy
Your content strategy is best determined by first figuring out your goal in writing it. Sure, we all hope to generate leads with content, but go deeper than that. Are you looking to close more deals, build a referral base or maybe set yourself apart as a niche expert?
Once you've nailed your ultimate goal, you'll need to figure out your target audience or audiences. Creating personas helps you narrow down your audience and helps you provide more relevant and, thus, valuable content.
Need help? Hubspot.com has available, Make My Persona, as a fun tool to help you build your target audience's persona.
All of your content must be appropriate and of value to this audience. Kelton Ried at Coppyblogger.com calls this an "audience-first mentality." He goes on to suggest that "Without a deeper understanding of the needs, hopes, desires, and dreams of your audience, you're doomed to turn them away."
You have your goal in mind and you know who to target, so let's get started creating a content strategy action plan.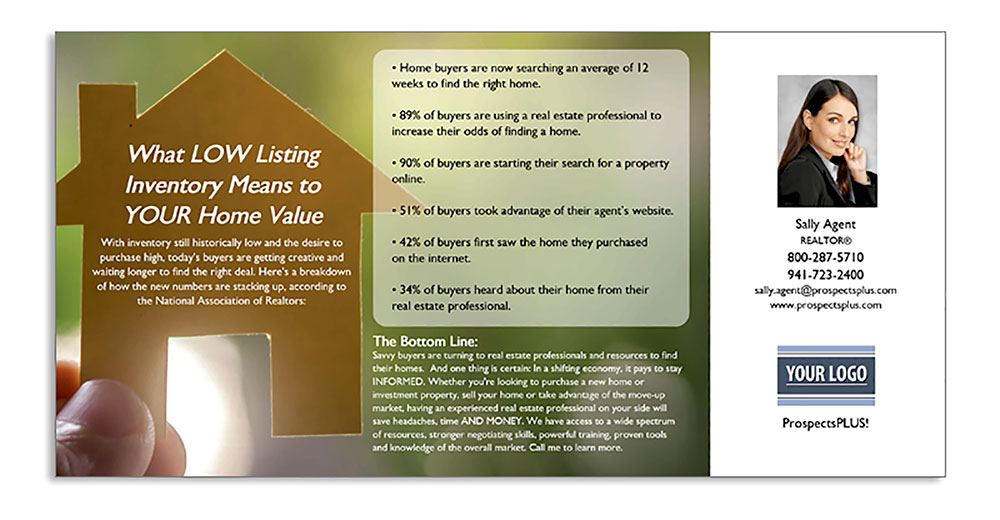 Creating content to help you meet your goal
If you've taken our advice and you are clear on your target audience's persona, you'll find that writing becomes a whole lot easier.
If you specialize in a niche, writing content is even easier. An agent who specializes in military relocation, for instance, has an endless number of topics to write about. The same holds true for condo, ranch, waterfront, and luxury real estate specialists.
Generalists, on the other hand, just need to keep the focus on what type of information is valuable to their target audience. Buyers naturally want to know about mortgage rate changes, how to get a mortgage, the mortgage process broken down into layperson's terms, information on the area's neighborhoods and, of course, they want to see listings.
TIP: Ask the pros in other industries to write guest posts. This might include your home inspector, favorite title company representative, and lender. Hang on to these for those days when you're too busy or too writer-blocked to come up with a post.
Make your content work hard
Content should act as a magnet to draw people to your website and it can't do that if you don't promote it. The best place to do that is on social media.
Remember, posting a piece of content to your website isn't the end of that piece. Push it out on social media.
Since most social media platforms are visually oriented, repurpose your content into quick, easy to read infographics. The most commonly shared post on Facebook, by the way, is an image.
Whatever you post, ensure that it grabs the eye – use Canva.com or a graphics program to create compelling photos.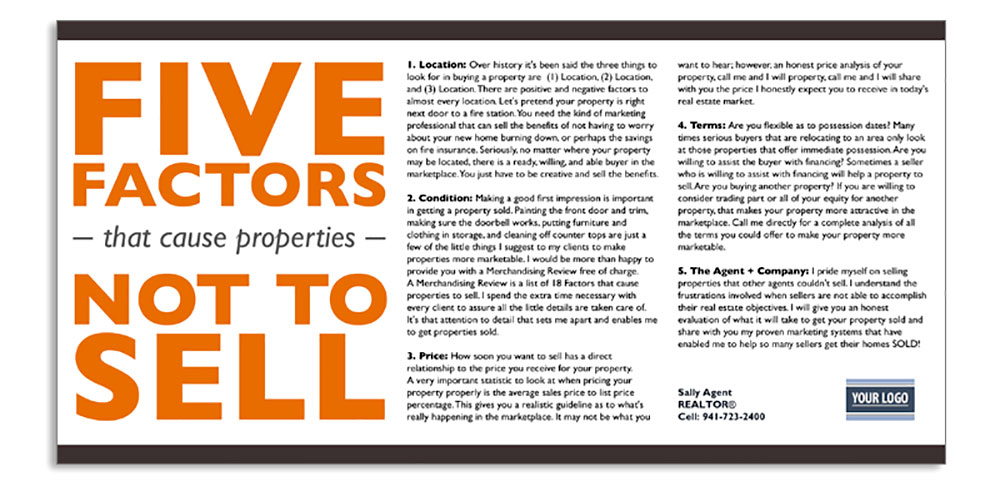 Create a content schedule
 Ask any SEO specialist how often to post content and you'll get a ton of different responses.
We think it's important to come up with a posting schedule that meshes with your business schedule. Sure, you can promise yourself that you'll write and post content three times a week, but if you don't have an assistant or you get busy, the posts won't get written, posted or promoted.
The best time of day to post and promote your content is another hotly contested issue. Many of the big SEO pros we follow to claim that mid-day or lunchtime is ideal.
The name of the game when considering a content schedule is to bite off just enough that you can chew and stick to it. Consistently.
Need help targeting the perfect niche of buyers or sellers? Use our mailing list tool to create the ideal list (it's easy) or call our support team for assistance at 866.405.3638!
PLUS: When you have time…here are 3 free ways we can help you STILL CRUSH IT in 2018!
1. Become a Listing Legend Free eBook.
Ready to take a vertical leap in your real estate career? If you're looking for inspiration…and the tools and methods to dominate a market and go to the top in real estate…you'll find them in this free book. – Click Here 
2. The 12 Month Done-For-You Strategic Marketing Plan.
The Real Estate Marketing Planner is a powerful 12-Month-Guide that strategically defines what marketing to do when. Four key market segments are included, Niche Marketing, Listing Inventory, Geographic Farming, and Sphere of Influence – Click Here
2. The Free Online ROI Calculator. 
Consistency and automation are the keys to success. Discover how effective direct mail marketing can dramatically increase your bottom line. Enter your statistics in our Free online ROI Calculator and click the 'CALCULATE MY ROI' button to see your results instantly! – Click Here
Also…check out these cool tools 

 Three Click Postcards – Just snap a home photo & create a postcard all from your mobile phone
MLSmailings.com – Automated Just Listed, Just Sold Postcards
Market Dominator System – Become a neighborhood brand
Want to Refer a friend or colleague? Refer them, Here. THEY get a Free $25 Gift Card and YOU become their hero. BTW, you also get a $25 Gift Card too (now that's what I'm talking about)!