Winter Blog Topics Every Agent Should Consider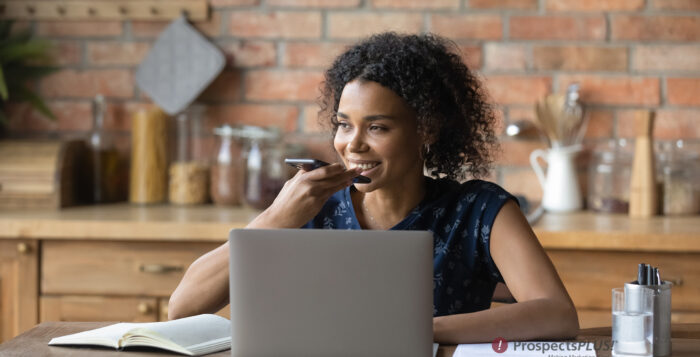 If you find yourself craving a piping hot peppermint mocha, going home and lighting a cozy fire, and wishing you could wear your hoody to a listing presentation, it must be winter.
Winter this year started on December 21 and lasts until March 20, 2022. Before the winter season ends, there is a lot happening, although local pandemic regulations may restrict some winter events.
These festivals and other celebrations make welcome blog post topics. Today we take a look at some of what your readers are craving.
1. Winter blog posts for homebuyers
"3 must-have tips for buying a [name of town] home this winter"
Need more ideas?
What's going on in the local market? Is inventory still low? Are prices softening or rising? What are interest rates like? Warn readers that interest rates are expected to rise in 2022, so choosing to buy now is a wise decision. Check out this example Neil Kearney of Boulder Real Estate.
Handy with Canva? Head on over there and create an infographic addressing the age-old question of whether to buy now or wait.
2. Fishing for sellers?
"3 must-have tips for selling a [name of town] home this winter"
Most potential sellers want to know what's happening with home prices. A market update, such as the one for buyers, mentioned previously, will most likely be quite welcome.
Few agents do reader-friendly and hyper-local market updates like Kirkland, Washington's Jim Badgley. Check it out at badgleyhomes.com.
Don't forget to add local keywords throughout all blog posts.
3. Winter events in the community
Winter events and festivals abound in the US. There's Wintersköl in Aspen, CO, the amazing Winter Carnival in St. Paul, MN, the Winter Festival in Portland, OR, and more.
Even non-snowy regions have winter events, like the Borrego Springs Film Festival in San Diego, CA, and Gasparilla Music Festival in Tampa Florida.
Details about these events are ideal for a hyper-local blog post. Plus, they're immensely sharable.
Use various smaller holidays as topics. For instance, January 27th is Chocolate Cake Day. Write a listicle naming all the places in town one can get a great piece of cake.
Other holidays that are easy to hyper-localize include:
National Frozen Yogurt Day (February 6, 2022)
National Pizza Day (February 9, 2022)
Valentine's Day (February 14, 2022)
National Puppy Day (March 23, 2022. Great opportunity to write about the various pet shelters and rescues in your area).
St. Patrick 's Day (March 17, 2022. Who has the best corned beef and cabbage?)
Then, there is the old standby "Best places" in your town to (or nearby):
Take out-of-town guests
Sled, ski, etc.
Celebrate Valentine's Day
Celebrate St. Patrick's Day
Ice skate
Indoor and Mall walking tracks in your town
There is far from a shortage of hyper-local winter real estate blog topics. Write 'em up and don't forget to link to them on social media.
---
Discover Move-Up Market Prospects in Your Area and GET THE FIRST 100 FREE!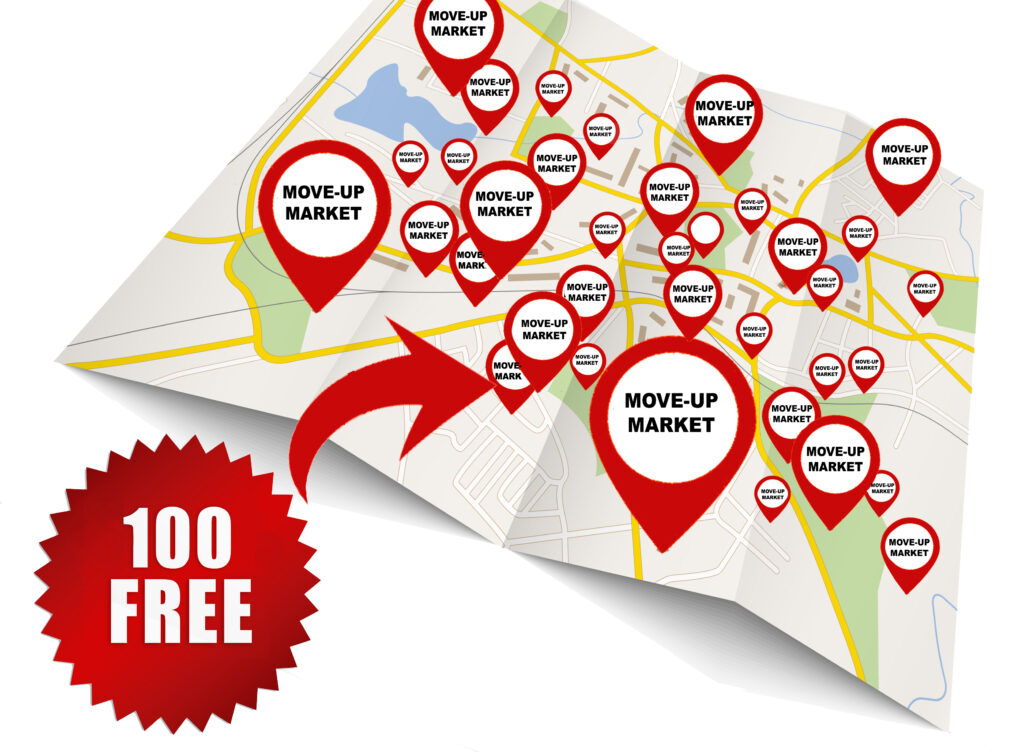 5 Reasons To Go After the Move-Up Market Right Now!
Two sales in one (they're selling their current home and buying another larger home.
They've purchased real estate before and understand the process, making for an easier transaction.
They know what they want, so less guesswork on your part.
They typically have a nice amount of equity in their home, meaning more money to spend on a new home.
They're excited to enter the marketplace and take advantage of the low mortgage rates and buy bigger.
To get the first 100 on a Move-Up Market Prospect List Free use PROMO CODE: MOVE100
CLICK HERE to create your list (From a desktop/laptop computer) with the Demographic Search tool.
This sale expires on January 15th.
---
Watch this video: to learn how to create a Move-Up Market prospect list with the Demographic Search tool and launch a campaign.
---
Once You Have Your Move-Up Market List, Launch a Campaign

Schedule a Move-Up Market Postcard Campaign in Just Minutes!
Scheduled postcard campaigns not only save you time, they're sent standard class postage saving you money.
And, remember, YOU DON'T PAY until each month's mailing goes out (cancel or change up until the night before mailing).
CLICK HERE (from a desktop or laptop computer) to get started on your campaign.
To send a one-time postcard mailing to the Move-Up Market postcard series, CLICK HERE
---
PLUS: When you have time…below are some helpful tools to support your success.
1. The Free 12 Month Done-For-You Strategic Marketing Plan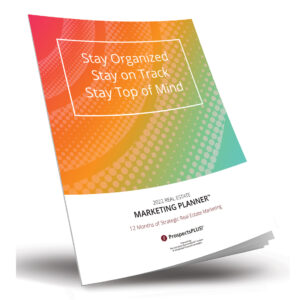 The Real Estate Marketing Planner is a powerful 12-Month-Guide that strategically defines what marketing to do when. Four key market segments are included, niche Markets, geographic farming, sphere of influence, and past clients. – Click Here
2. The Free Interactive Real Estate Business Plan
The Free Interactive Real Estate Business Plan allows you to enter your business goals for this year and get a breakdown of how many prospects, listings, closing, and so on are needed to reach your goals. – Click Here
---