Client Considering a Fixer? Help Them Decide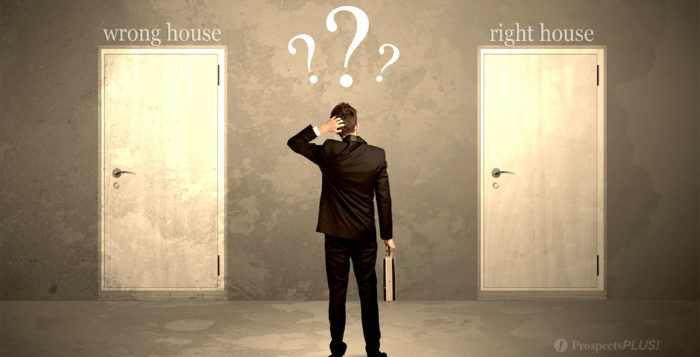 Give Them the Facts
We are a nation of DIYers and fixer-uppers (or folks who think they are). We're also a thrifty bunch, looking for any possible way to save a buck on purchases.
Put these two characteristics together and we end up with the real estate consumer seeking a bargain in the form of a fixer.
As an agent, you know which of your clients can take on all the work and money that a fixer might require.
"A fixer can be a perfect solution when your clients have long lists with a lot of requirements and if they're willing to do the work," David Bailey with Keller Williams, Beverly Hills tells HGTV.
So, yes, sometimes suggesting purchasing one is wise.
But it's up to you to determine if it's right for each client that hopes to buy one and then how to help that client make the decision.
Guess who likes fixers? Yeap the Millennials
 The National Association of Realtors conducted a study a while back and discovered, in their efforts to avoid "cookie cutter" homes, Millennials were interested in fixers.
In fact, "about 30 percent of millennials surveyed say they prefer a 'fixer-upper' home rather than a home that needs only a few repairs," according to RealtorMag.
Since Millennials make up the lion's share of the first-time buyer pool, counseling and supplying facts will be your most important task when working with them.
To get your client thinking realistically, ask the following questions:
Does your client or his family or friends have carpentry, flooring, painting, plumbing, electrical skills? They can hire professionals, but doing some work will keep costs down.
Speaking of costs, does your client have rehab funds set aside or do they need to borrow the money?
Is your client willing to wait to move into the home (maybe six months)?
If your client becomes fixated on a home in need of work, yank her back to reality by helping her understand the scope of the work required.
Bring in a contractor to help them determine if it's possible to bring the home up to standards and to get an estimate of the cost.
Not only does this offer a reality check, but it gives your client an idea of how much to offer for the home.
How to finance the purchase
Unlike in the past, homebuyers have some attractive options when it comes to financing a home that needs work.
"Future value" loans are the most popular. These loans aren't based on current market value but on the future value (after rehab) of the home.
First-time buyers and those on a budget typically opt for a government-backed mortgage that wraps the cost of the rehab into the loan. These programs include the Fannie Mae HomeStyle Renovation and the FHA 203(k) programs.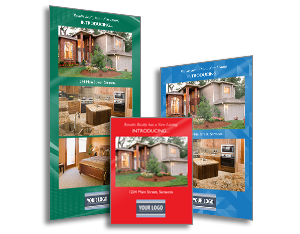 If your client opts for one of these
These programs aren't quick, easy or painless. If your client goes with the FHA 203(k) loan, he or she will need to come out of pocket to pay for a consultant.
The project must use the same contractor, from start to finish. If the client becomes dissatisfied with her choice, she's stuck.
Then, the entire amount of money needed for the project is determined in advance and it's a set amount. As one homeowner who used the FHA program notes "it is to the contractor's benefit to do cheap work so they can pocket larger margins."
Choosing a contractor will be one of your client's biggest challenges.
Getting the loan
Rehab loans take far more time to complete than your typical residential purchase loan, so remind your client to get the loan process started as soon as possible.
You'll have tasks to complete as well, such as helping your clients come up with a list of the work required and an estimate of cost. This will help you counsel them on how much to offer on the home.
You'll need to structure the offer so that it's subject to FHA 203(k) loan approval and the seller's acceptance of any other HUD or lender-required improvements to the home.
Of course, FHA isn't the only option for a client who falls in love with the idea of rehabbing a home to fit their lifestyle. Recommend that he or she meet with a lender and always consult their accountant.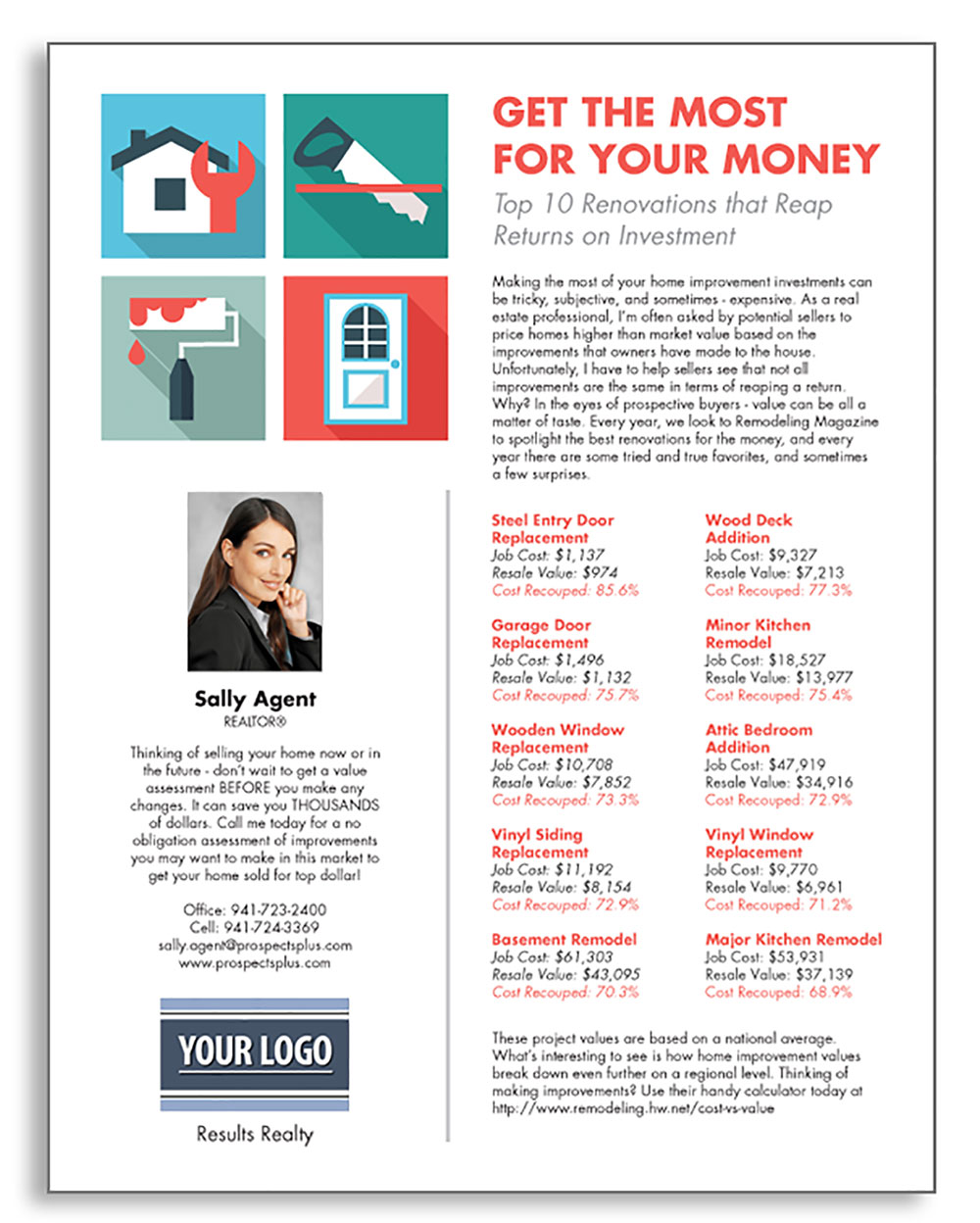 Do you need to attract buyers interested in a fixer you have listed?
Extend the offer to your Facebook audience and on your website, as well.
Need help targeting the perfect niche of buyers or sellers? Use our mailing list tool to create the ideal list (it's easy) or call our support team for assistance at 866.405.3638!
PLUS: When you have time…here are 2 free ways we can help you CRUSH IT in 2018!
1.  The 12 Month Done-For-You Strategic Marketing Plan.
The Real Estate Marketing Planner is a powerful 12-Month-Guide that strategically defines what marketing to do when. Four key market segments are included, Niche Marketing, Listing Inventory, Geographic Farming, and Sphere of Influence – Click Here
2. The Free Online ROI Calculator. 
Consistency and automation are the keys to success. Discover how effective direct mail marketing can dramatically increase your bottom line. Enter your statistics in our Free online ROI Calculator and click the 'CALCULATE MY ROI' button to see your results instantly! – Click Here
Also…check out these cool tools 

 Three Click Postcards – Just snap a home photo & create a postcard all from your mobile phone
MLSmailings.com – Automated Just Listed, Just Sold Postcards
Market Dominator System – Become a neighborhood brand
Want to Refer a friend or colleague? Refer them, Here. THEY get a Free $25 Gift Card and YOU become their hero (BTW, you also get a $25 Gift Card too, now that's what I'm talking about)!