3 Tips to Build Trust with Homebuyers and Win Them Over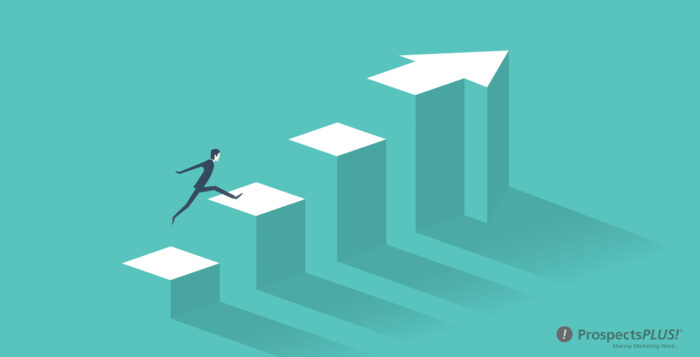 "Do You Even Need a Real Estate Agent to View a Home Anymore?" asks Robert Farrington at thecollegeinvestor.com.
While he admits that "… viewing properties online will never replace checking out a property in person," he offers two ways to view homes without an agent: "open houses, or you could simply go to the house and peek in the windows!"
Yes. He. Did.
Imagine the homeowners at the effect of this advice, with potential buyers creeping around their property, peeking in their windows.
"The only time you actually need to call a real estate agent is if you want to get inside the house without breaking in!" Farrington concludes.
One agent bravely responded to Farrington in the comment section: "Getting people who don't know you to trust you and understand your value is hard enough without articles like this."
So true.
When you meet a new client, there is most likely mistrust from the get-go and your first job is to win them over.
Let's take a look at what some of the experts suggest to help you win this battle.
1. It all starts with the buyers' consultation
Your first lengthy interaction with potential buying clients is an ideal opportunity to distinguish yourself from other agents they may have spoken with. It's also the start of building the rapport required to instill trust.
Aside from the routine questions (when they plan on buying, whether or not they've seen a lender, etc.) consider asking why they are buying a home.
The answer to this may give you valuable information on which to start building a relationship, so pay close attention to what they say.
Whether your potential buying clients are getting married, growing their families, or just want a suitable space for Fido, the information gleaned from asking this question is something you can use to help build rapport.
---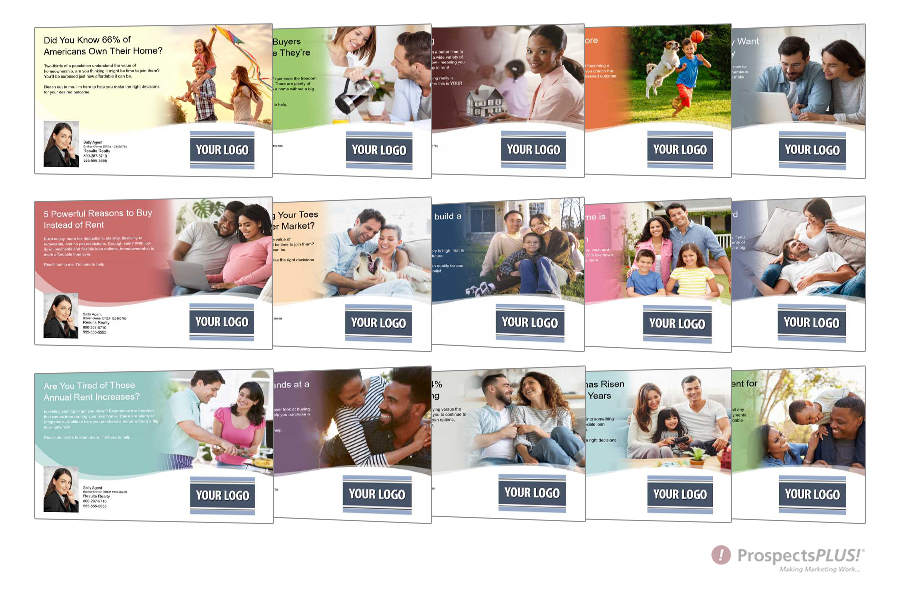 The First Time Buyer Series is shown above. To see more designs, Click Here.
---
2. Which aspects of the home/neighborhood are non-negotiable?
Don't be the agent so many real estate consumers complain about– "he kept showing us homes that were too big" "too small" "that didn't have a pool" or "we're in the wrong school district."
3. You can't build rapport in separate cars
As a buyer's agent, think of all the rapport-building time that's lost when your buyer takes a separate car and follows you from listing to listing.
Stop taking separate cars to view homes for sale. Use the driving time to get to know the client:
Familial status (married, children?)
Pets?
Hobbies? Your client tells you she loves to golf. "Have you played [name of golf course]?"
Job? Your client tells you what he does for a living. "What made you decide to work in [career choice]?"
Where did he or she grow up? "So, what was it like growing up in [name of town]?"
The time between viewings is so valuable. It provides the perfect opportunity to get to know your client and for him or her to get to know you.
In real estate, rapport is the basis of trust. The more that leads and clients get to know and like you, the more they will trust you enough to refer you.
---
PLUS: When you have time…below are some marketing tools to help support your success.
1. Put Your Real Estate Business a Step Above with Your Own Branded Magazine
Homes & Life Magazine is a customizable magazine, with rich, full-color content, and a sharp, professional aesthetic. It includes compelling, direct response-driven articles written by real estate industry experts, combined with engaging lifestyle content. Send out Homes & Life Magazine in Just Minutes – No Minimums Required. Or we'll ship it to you.
Homes & Life Magazine is the ultimate "Coffee Table Lingerer"! …and, it costs less than sending a greeting card! – Click Here

2. The Free 12-Month Done-For-You Strategic Marketing Plan
The Real Estate Marketing Planner is a powerful 12-Month-Guide that strategically defines what marketing to do when. Four key market segments are included, niche Markets, geographic farming, sphere of influence, and past clients. – Click Here
3. The BusinessBase, SOI building system
The most effective thing you can do to build a real estate business is to become more visible, more likable, and remembered more often. The BusinessBASE™ not only checks all of these boxes, but it is a business-building machine. In two easy steps, you can begin to build a robust sphere of influence that will provide you a lifetime of repeat business and referrals. – Click Here
4. The Free Interactive Real Estate Business Plan
The Free Interactive Real Estate Business Plan allows you to enter your business goals for this year and get a breakdown of how many prospects, listings, closing, and so on are needed to reach your goals. – Click Here
5. The Become a Listing Legend Free eBook
Ready to take a vertical leap in your real estate career? If you're looking for inspiration…and the tools and methods to dominate a market and go to the top in real estate…you'll find them in this free book. – Click Here
6. The Take a Listing Today Podcast
Watch the ProspectsPLUS!, Take a Listing Today Podcast for actionable content to help you get more listings. – Click Here
---