To Drive Credibility and Customers

By Julie Escobar
Now with 65 different card choices, agents can't seem to get enough of our powerful Content Card series. There are so many versatile ways of using them.  And in a world where 'content is king' – sometimes it's just really nice to NOT have to come up with your own-right?
Here are five ways you can use the content cards to drive more customer leads, increase your credibility, and present yourself as the turn-to agent to call: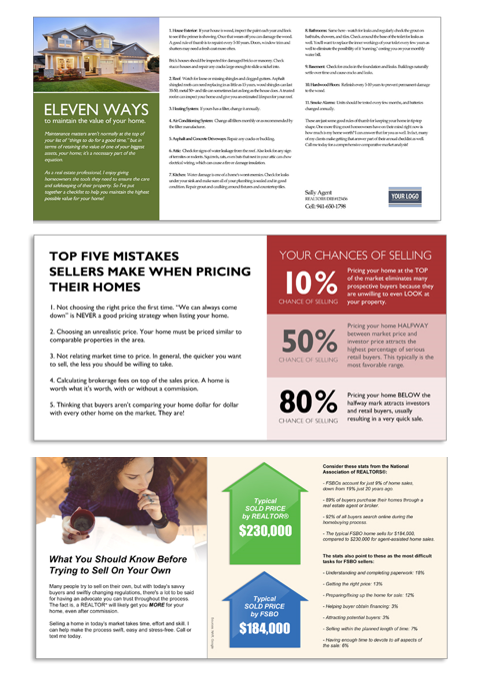 Send one per month to your sphere or farm (or both) to easily stay in touch and brand yourself as an information specialist.
Choose several of your favorites and have them printed and shipped to you to use as leave-behinds in local businesses, as open house collateral, or as fair trade offers when prospecting.
Purchase as a PDF and use as a downloadable item of value on your website.  This allows you to build your email database.
Each one of these is popular subject matter for consumers. Why not channel your inner Toast Master and create some local real estate workshops that you can present to area consumers?  Print and ship the card with the topic of your choice to hand out at your event.
Share on social media.  For many agents figuring out WHAT to say on social media leaves them stumped.  These tools are perfect – with titles like '4 keys", "5 ways", "5 factors" – you can share one a day during the work week and invite followers to email you for the whole list (and you can send them the pdf you've downloaded!
Get started today and kick your fall marketing into high gear!  See our Content Cards, choose your favorites and start driving credibility and new customers!  Oh, and click here to get our latest promo codes and save 10% on your order!
As always, if you need help, contact us at 866.405.3638 – that's what we're here for!
Happy listing!