Struggling in real estate? Try breaking away from the herd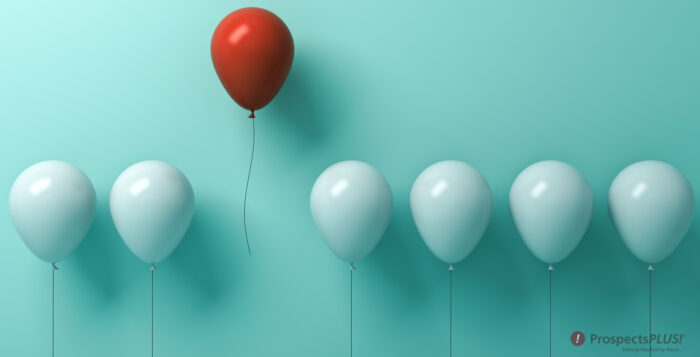 Never will you find a cardiac surgeon dispensing advice about gynecological problems. Nor will you likely find blog posts on pet websites counseling readers about DIY home projects.
Yet, many real estate agents have the notion that they can be everything to everyone. Those that typically sell single-family homes think nothing of listing a condo. Those that list mobile homes don't hesitate to take on a luxury home listing.
While this may be ok for your bottom line, it does a real disservice to real estate consumers. In all other professions they have a choice of specialists.
They can consult a divorce attorney instead of a bankruptcy lawyer. When they need a root canal, they see an endodontist not an orthodontist and they can take their Porsche to a mechanic who specializes in them.
Remaining a real estate generalist is easier. It's safer. After all, you don't want to miss out on even one deal by narrowing your business focus, right?
What's unique about that?
It's unfortunate so many real estate agents harbor a reluctance to break away from the herd. The truth is, however, if you always follow the leader you will always be behind.
Then, there's that lump in the gut when you think of closing off your business to some parts of the real estate industry and narrowing your focus to only one or two specialties.
This move away from being "a jack-of-all-trades but the master of none" is necessary if you're to become the best in the market in your niche.
Seth Godin, blogging master and best-selling author, suggests that real estate agents should consider "micro-specialization."
Choose a niche and work to dominate it.
Step away from the Herd
"… you're either the best in the world (where 'world' can be a tiny slice of the environment) or you're invisible," Godin continues.
He says that to become "visible," requires "… being Draconian in your choices. No, you can't also do a little of this or a little of that. Best in your world means burning your other bridges and obsessing," Godin says.
Scary thought, right?
Let's look at a scenario:
You're an agent in Las Vegas, chasing after every lead that comes your way – single family homes, duplexes, condos, whatever, you'll take it. Your website even proclaims as much – "I can help you will all your real estate needs!"
If you consider yourself the average agent, you make about $45,610 a year, give or take a few dollars, according to Daniel Bortz at Realtor.com.
Suppose you decide to step away from being "average" and that you will specialize in listing and selling high-rise condos. Last year, 607 Las Vegas high rise condo units sold, with an average sales price of $598,728. This represents a commission of about $17,962 per side (based on 6 percent total commission).
As a generalist, how many of these condos would you have listed or sold? Be honest. The average Las Vegas agent was lucky to have listed one or two in an entire year.
The specialist that targets the high-rise condo market with a laser-like focus and dominates the brand as the niche expert in the area increases his or her chances of taking more than a handful of those sides from other agents.
Let's be conservative and say that you only close one of these condo-deals a month. Even on a 50/50 broker split, you'd be making nearly $9,000 a month in GCI, give or take a few dollars and nearly $108,000 a year – almost three times what the average agent in the Las Vegas Valley brings home.
Remember, our scenario is based on conservative estimates. Your mileage may be a lot better.
The bonus is that the more you enforce your condo-specialist brand, the more condo leads you'll get and folks that want to buy or sell high-rise condos will seek you out.
Imagine selling 5 of these condos a month.
If you've been casting as wide a net as possible in the hope of reeling in the maximum number of leads, consider setting yourself apart from other agents by claiming a niche and dominating it.
Need help targeting a specific niche of buyers or sellers? Use our Demographic Search Tool to create the ideal list (it's easy). Or call our support team for assistance at 866.405.3638!
PLUS: When you have time…here are some helpful resources we've made available to support your success.
1. Become a Neighborhood Brand
Become branded in a specific neighborhood with a 12X15 marketing piece sent automatically each month to an exclusive carrier route. Watch this video to learn more or Click Here.
2. The Free Real Estate Mailing List Guide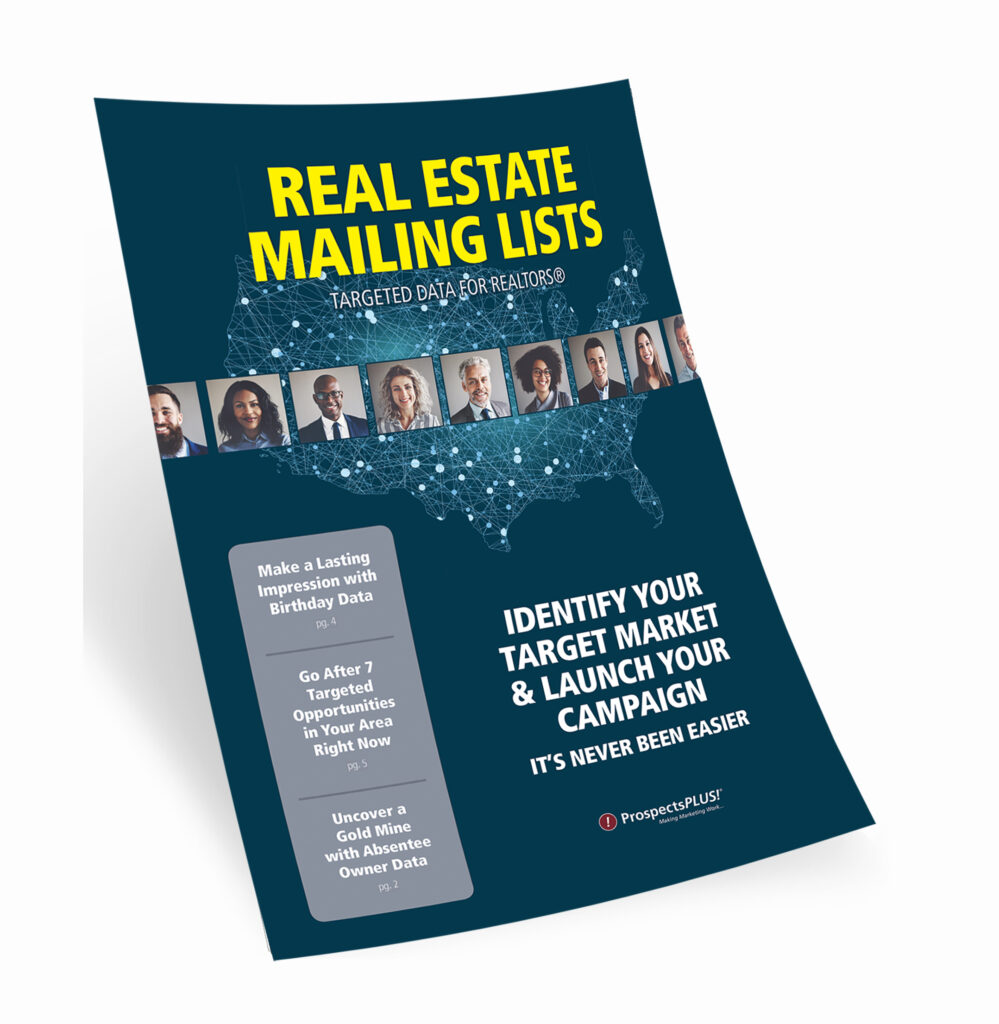 The Real Estate Mailing List Guide outlines the top tools for generating targeted prospecting lists including Baby Boomers, Empty Nesters, Investors, Lifestyle Interests, High-Income Renters, Move-Up Markets, and more. The Guide also defines done-for-you marketing campaigns to match these markets. –Click Here
3. The Free 12 Month Done-For-You Strategic Marketing Plan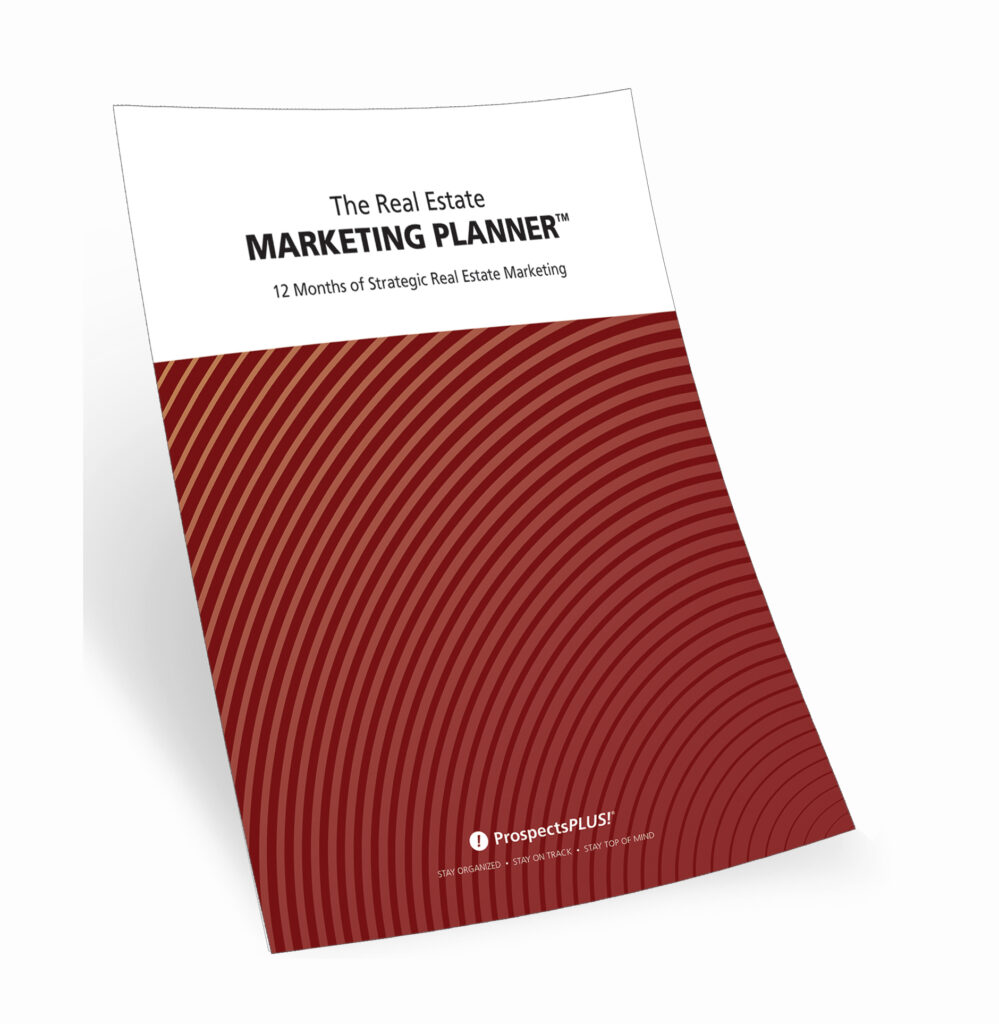 The Real Estate Marketing Planner is a powerful 12-Month-Guide that strategically defines what marketing to do when. Four key market segments are included, Niche Marketing, Get More Listings, Geographic Farming, and Sphere of Influence. –Click Here
4. The Free One-Page Real Estate Business Plan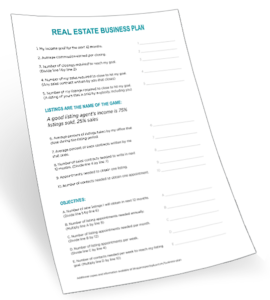 Treat your business like a business it is vital to long-term success in this industry. Some agents may put together elaborate business plans, yet there's something powerful about keeping it simple. Check out our one page Online Real Estate Business Plan. – Click Here
5. Become a Listing Legend Free eBook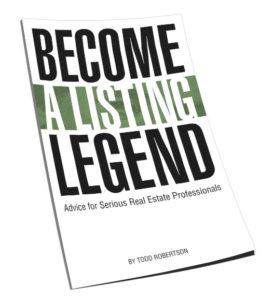 Ready to take a vertical leap in your real estate career? If you're looking for inspiration…and the tools and methods to dominate a market and go to the top in real estate…you'll find them in this free book. – Click Here
6. The Free Online ROI Calculator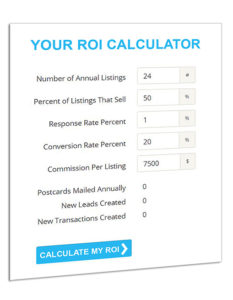 Consistency and automation are the keys to success. Discover how effective direct mail marketing can dramatically increase your bottom line. Enter your statistics in our Free online ROI Calculator and click the 'CALCULATE MY ROI' button to see your results instantly! –Click Here
7. The Free Real Estate Marketing Guide "CRUSH IT"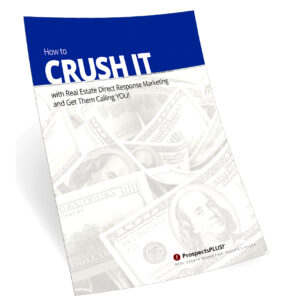 The "Crush It" Guide includes easy steps to launching an effective direct mail marketing campaign, how to create a targeted prospect list, the perfect way to layout marketing materials for success, seven opportunities available to target in your area right now. –Click Here