What Top Agents Are Doing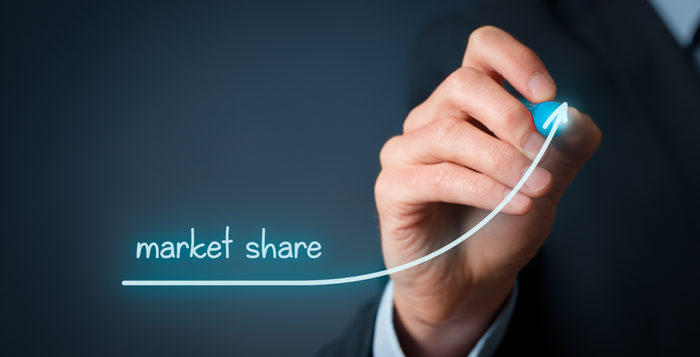 To Increase Market Share
By Julie Escobar
Capturing the top market share in a geographic area can be challenging in today's competitive real estate climate.  It is completely doable however with the right tools and strategies in place.  To learn how top agents around the country are making their mark, I spoke with Market Dominator Director Todd Robertson to get his take on the topic.
Here's an excerpt from our interview: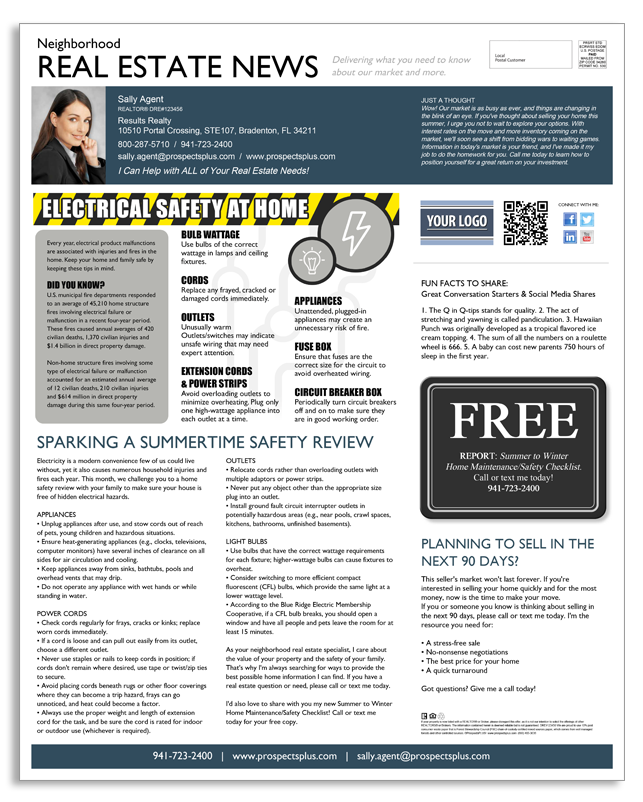 Q:  Hey Todd – you deal with agents every day who are eager to dominate in their market — what would you
say is the number one question you are asked, and how do you answer?
A:   The number one question agents ask is, "How much will it cost me?"   And I reply, "If you commit to dominate your market or if you talk yourself out of it?"   In all seriousness, however, the main question they ask outside of that "Hey, I'm overwhelmed with all of these options, in terms of marketing, how can I really dominate in my market?"   My answer is that in our current state of "Technology Overload" — direct mail has become more effective than ever before.   Basically I steer them to use the tools that will help them garner the best return on investment.
Q:  That said, I know you're a big fan of Every Door Direct Mail®, because of its affordability and saturation element for a geo farm.  It can be a little complicated to wrap your head around for some agents though.  What do you tell agents who are interested in using EDDM for their marketing?
A:  In terms of Every Door Direct Mail, if an agent is not familiar, I can spend literally just five minutes with them to make sure they fully understand how it works.  I then help them pick an area, or geo farm, they want to really become the "Neighborhood Specialist".   Additionally, once they have an area picked out, we spend an additional few minutes on the phone to see if the Market Dominator program is the right fit for them.
Q:  We challenge agents all the time to leave 'nothing to chance' when it comes to staying top of mind in their market area.  What are some additional ways they can support their direct response marketing efforts in their geographic farms – and their market?
A:  I'm glad you asked.  To remain "Top of Mind" the agents getting the best results in their geographic farm areas are doing the following every month – not just SOMETIMES – but EVERY MONTH:
1)   Send direct response mail – (people today are hungry for valuable information – be the resource that delivers that every month.)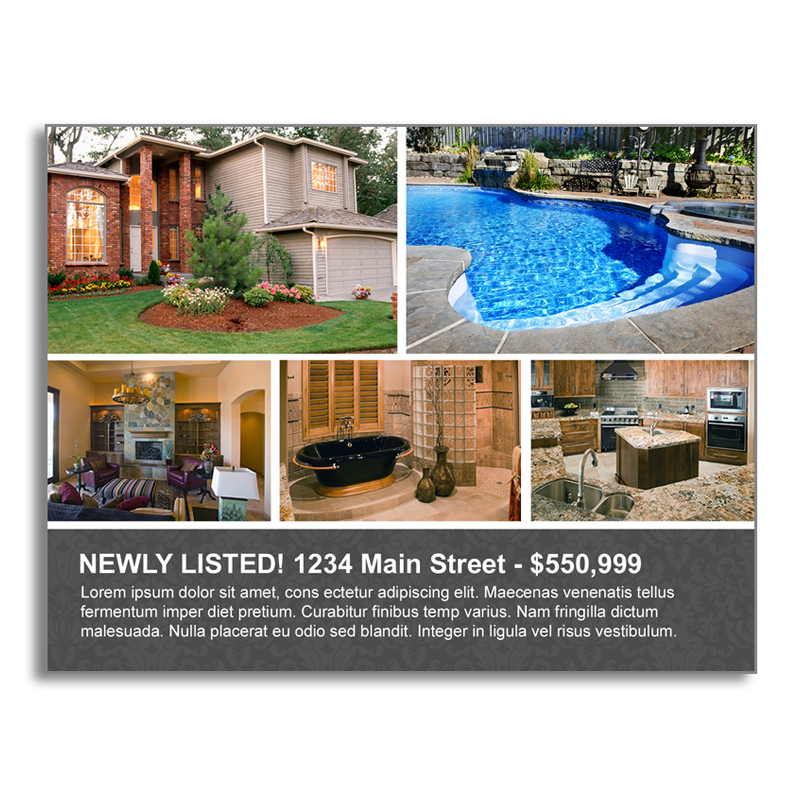 2)  Just Listed / Just Sold postcards – (shares that you are the agent making things HAPPEN.)
3)  Very aggressive, very well marketed "Open Houses" – (Gets you out front of people in a very hands-on way, be sure to have great collateral material at your open houses that distinguishes you as a resource/information source – not just an agent sitting in a house.)
4)   Door Knocking – (NOT an old fashioned idea.)  Some of today's top mega-producers are out in force with
their teams in the geographic areas they want to dominate meeting the people, passing out door hangers, brochures, and business cards.  They are asking and answering all the right questions – and NOT in stealth mode like those agents back at the office still waiting for the phone to ring.  Want to INCREASE up your exposure and your results?  Remember this:  STP – See The People. If they don't know who you are – they're not going to call you first.  Make sure they KNOW who you are!
Q:  Todd, follow up is often the most neglected piece of the marketing puzzle for agents — how do you encourage agents to get off the fence and make that a priority?
A:  The truth is, follow-up is typically the downfall of 90% of agents in the country.  Because most of the time Fear and Uncertainty take over in the Real Estate agent's mind.  Here's what they forget however:  According to the National Association of REALTORS, if an agents commits to a campaign in a geographic area, most agents quit BEFORE the 5th contact.  They'll market once, twice, maybe even three times in an area – but that's it. They throw in the towel and say, "well this isn't working".  Most marketing campaigns don't start even seeing a response until after that fifth contact. So, if when you think about it, this actually works in the favor of the agent who is COMMITTED to being the dominant player.  If you know that 90 % of agents bail before that 5th contact, we simply put agents on a two-year direct response mail campaign in that area to insure they brand themselves as that go to agent.  We encourage them and coach them to put those three powerful pieces in place we talked about in the last question, (Just Listed/Just Sold, aggressive open houses, and door knocking) so they can layer their marketing for best results.  And we remind them that NO marketing is thorough without follow up. If they truly want to dominate – to get the bulk of the listings, to get a lion's share of the referrals, to brand themselves so well that they are the first agent consumers think of in their geo farm area – they have to fire on all cylinders, meaning – direct response marketing, results marketing (Just listed/just sold), face-to-face contact (door knocking, open houses, events), and FOLLOW up calls and visits.  When an agent commits to THAT for two years?  They go from "Uncertain to Unstoppable".
Q:  Great advice Todd.  Any additional advice for agents who want to capture a 10-20% market share?
A:  I would say that Patience and Persistence win the game.   There is an interesting phenomena that occurs when an agent commits to an area, really commits.  Two interesting things happen:
1)   It makes them more assertive in that area in terms of other marketing.
2)  If another agent's sign goes up in their neighborhood it bothers them.  They then begin to take ownership of that area, meaning they shift their thinking to – "Any sign that goes up in this area should be MY sign, MY listing." And that?  Is a winning mindset.
Thanks so much Todd for sharing your insights.  If you have a question for Todd, you can email him here, or give him a call at 855-383-6646.  If you want to learn more about the Market Dominator System, join us for our next webinar here. 
Good luck!  If you have any additional marketing needs or questions, our team is always ready to assist!  Give them a call at 866.405.3638.