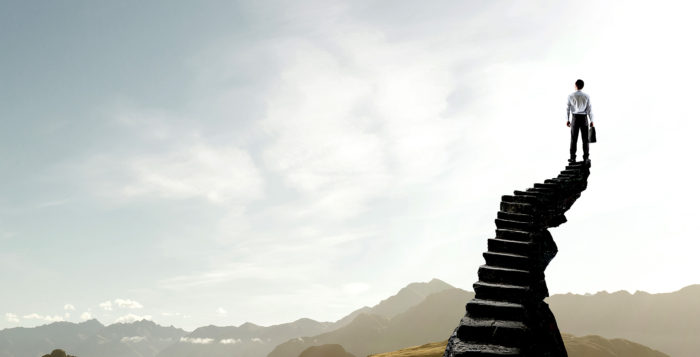 "The holiday season is a perfect time to reflect on our blessings and seek out ways to make life better for those around us." – Terri Marshall
What a perfect quote for Realtors.
You help people discover the place they embrace as home, where they raise children, nurture relationships, and seek comfort and peace – and that help truly makes life better.
So when you are reflecting on blessings, include the combination of characteristics and skills that you have, that allow you to help people in such a positive, life-changing way.
Then take some time to reflect on everything you have accomplished in 2017.
In the daily grind we get so close to what we are doing, the outcome we are after, and the high stakes associated with that outcome, we can lose sight of the bigger picture.
We forget that little wins throughout the year can add up to meaningful big wins overtime.
For instance, at ProspectsPLUS! we had an important goal of our own.
A committment to raising $50,000 for St Jude Children's Research Hospital®. We matched contributions on our website, dollar for dollar, and offered 1, 5, & 10 optional donations at check out. With smaller donation levels you might think our goal is a bit too big.
But we achieved it!
Little by little, donation by donation, we climbed that hill to an incredible joint success with our amazingly generous customers!
That's how goals often are accomplished…
In small steps – a few forward a few back – all the while keeping an eye on the prize until you get there.
Now it's your turn, to take a look back at the goals you set last year and the effort 'over time' that went into achieving them.
It's a great precursor to deciding what it is you want to accomplish in the new year.
Once you are done, take a few moments to celebrate your accomplishments!
…Then prepare your new goals for an explosive 2018!
Lisa
PLUS: Whenever you have a moment…here are 3 things to check out that will help you CRUSH IT in 2018!
1. The 2018 Online Real Estate Business Plan
Treating your business like a business is a vital component to succeeding long term in this industry. While some agents put together elaborate business plans, detailing every aspect of their marketing plans, business goals and budget needs, there is something powerful to be said for keeping it simple. Check out our one page Online Real Estate Business Plan.
2. The Sphere of Influence Calculator
Top real estate professionals state 66% of their business comes from their sphere of influence. So how many people do you need in your SOI? Check out our Sphere of Influence Calculator (from your desktop) to find out the answer.
3. A 12 Month Strategic Marketing Plan
The Master Marketing Schedule is a powerful 12-Month-Guide that strategically defines what marketing to do when. Four key market segments are included, Niche Marketing, Listing Inventory, Geographic Farming, and Sphere of Influence.
Remember, we are always here to help you in any way we can. Reach out to our support team at 866.405.3638 for help with new mailing lists and marketing materials for 2018.