Time to Bring Your A Game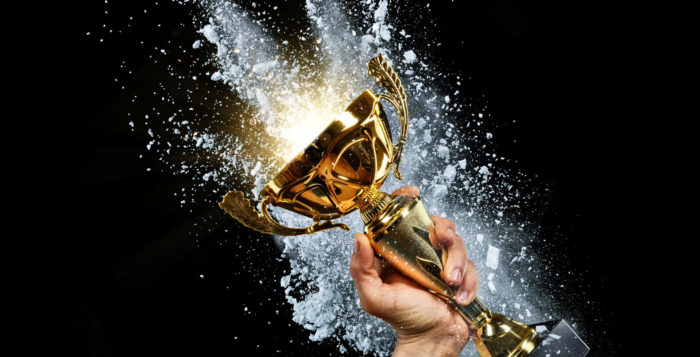 New Year – New Game!
If there ever were a time to up the ante – it's right now at the start of a New Year.
Stakes are high, competition is fierce and anyone eager to be the expert resource in their market needs to bring their A-game.
Here's how to come out swinging
Update your headshot
Your photo is your first impression, make sure it's current and professionally done, so you are seen in the best possible light. A great photo is money well spent. Remember your goal is for consumers to visualize your face and name first when thinking of real estate.
And, don't forget to smile in your photo.
Studies from photofeeler.com show that people who smile in their head-shots are considered more likable, influential and competent than those who don't.
Craft a killer bio 
On many of our marketing tools, agents have the space to share some "about me" information. You should have a long and short bio version available for different purposes. The long bio is great for your website and the short and sweet bio works perfectly for real estate brochures, flyers, and postcards.
Be sure to choose your words wisely.
Define what differentiates you from other agents in the industry and why you do what you do. Then have both long and short bio versions proof-read before you start using them.
Having these bio's ready makes it much easier when you're creating new marketing pieces. You aren't trying to come up with something on the fly, which can lead to typos or inconsistent copy.

Branding that works
Too often you see agents all over the map in terms of their marketing. Different styles, colors, messages from piece to piece. While it's good to test, you'll find better results if you stick to a campaign that has some uniformity.
That's why agents love our series of postcards, they have the same look and feel throughout the entire series.
For example, our popular Market Quote Series has the same branding style, with a series of messages that are both educating and compelling for the home seller.  Send one per month and keep your branding consistent for better results.
Be consistent
Sending one marketing piece then deciding you're done has never been an effective marketing strategy in any industry. The key to becoming a brand name is 27 impressions (3-7-27 rule).
Keep showing up, and the next time someone is asked if they know anyone who sells homes, your name will be top of mind!
Don't forget your contact information
Would you be surprised to learn how many times people do not put their phone number or contact information on their marketing materials?
They send thousands of pieces out and wonder why they don't get a response.
Make sure people know how to reach you. And if you are inviting people to your social media platforms, don't just say, "find me on Facebook".  Give them a unique URL they can go to such as Facebook.com/yourrealestatepage.

Be Creative
Many of our customers use our Free Reports as a lead capture opt-in on their website. There are lots to choose from, they're easily customizable, and they serve multiple purposes.
Use them on your site, at your open houses, in your listing presentations, or as collateral for the popular consumer meet and greets that so many agents are doing today.
Build on what you already have
Take the lists you've purchased for your Just Listed postcard orders and reuse them.
Put them on a drip campaign of postcards so they know you're always in the game.  Alternate your Just List/Just Sold postcard mailings with other postcard series that we offer.
Remember, every listing is full of unlimited opportunities to gain attention.
Check out our ThreeClickPostcards.com tool – where you can order your Just Listed/Sold/Contract Pending cards on the fly — right from your phone!
Try something new
Sometimes life can start to feel like the 'Groundhog Day Movie' – the same day repeating over and over again.
Trying something new can add life to your day and create a fresh surge of excitement. Our Real Estate Marketing Planner is the perfect solution to a stale schedule.
Our Planner provides 12 months of strategic marketing including new ideas every month for top niche marketing segments such as your sphere and farm.
This Month's Real Estate Marketing Planner Tip: Handwritten note cards are making a comeback. Make a commitment to send at least one a day this month.
Start Now
Order a stack of our Real Estate Note Cards and make a commitment to send them out to 100 of your past clients this month!
It's a great time to be a real estate professional and to tap into resources that make your life easier.  We're here to help you. Call our team today at 866.405.3638.