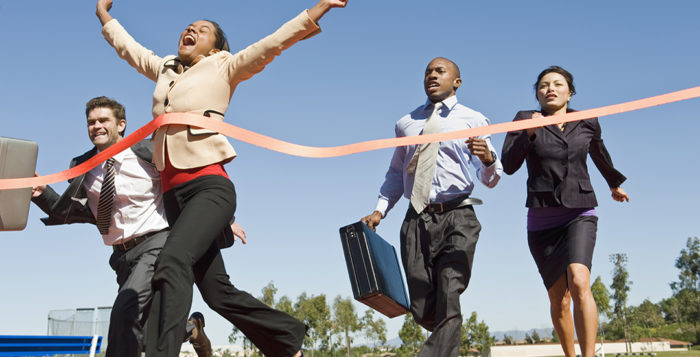 In Step with VIP Broker Cindee Cullingford
We often interview agents with success stories, but this week we had the awesome opportunity to share an interview with one of our power brokers who uses smart marketing tools to help her agents succeed at a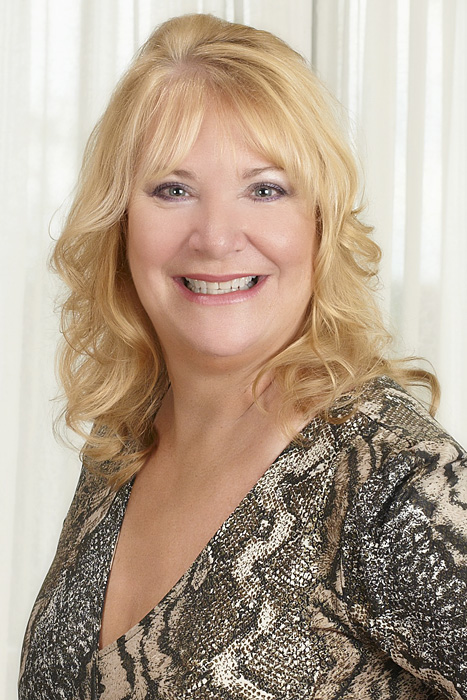 high level and brand her business throughout her market.
Here's what we learned…
Q:  Thank you for agreeing to our interview. Can you first tell our readers a little about yourself?
A:  I am a small-town girl with a big appetite to succeed!  I am the youngest and only girl with three older brothers, and I adore each one for different reasons.  I lost my middle brother in Vietnam when I was 14, so I believe that shaped a part of me for the rest of my life.  I flew off to one of the biggest cities when I was 18 years old.  I moved to Los Angeles, California with the blessings of my family.  I never looked back. Real Estate is actually my third career.  I was excited to join the Real Estate industry back in 2004, and continue to learn every day.
Q:  As a Broker/Owner, you've probably waded through many different marketing options, can you tell us what attracted you to ProspectsPLUS!?
A: Boy, have I!  I actually used ProspectsPLUS! many years ago, but stopped mailing postcards as so many agents tend to do.  When I opened my Brokerage, Coral C's Realty & Property Management, LLC. just 4 years ago, I started receiving emails from your team?  The Just Sold postcard was completed for me and all I had to do was approve it and click "OK".  So, it was Ramona and the ease of use of the postcards.
Q:  I know you offer Just Listed and Just Sold postcards to all your associates, which is awesome. What has that meant for you in terms of company branding, agent retention and recruiting?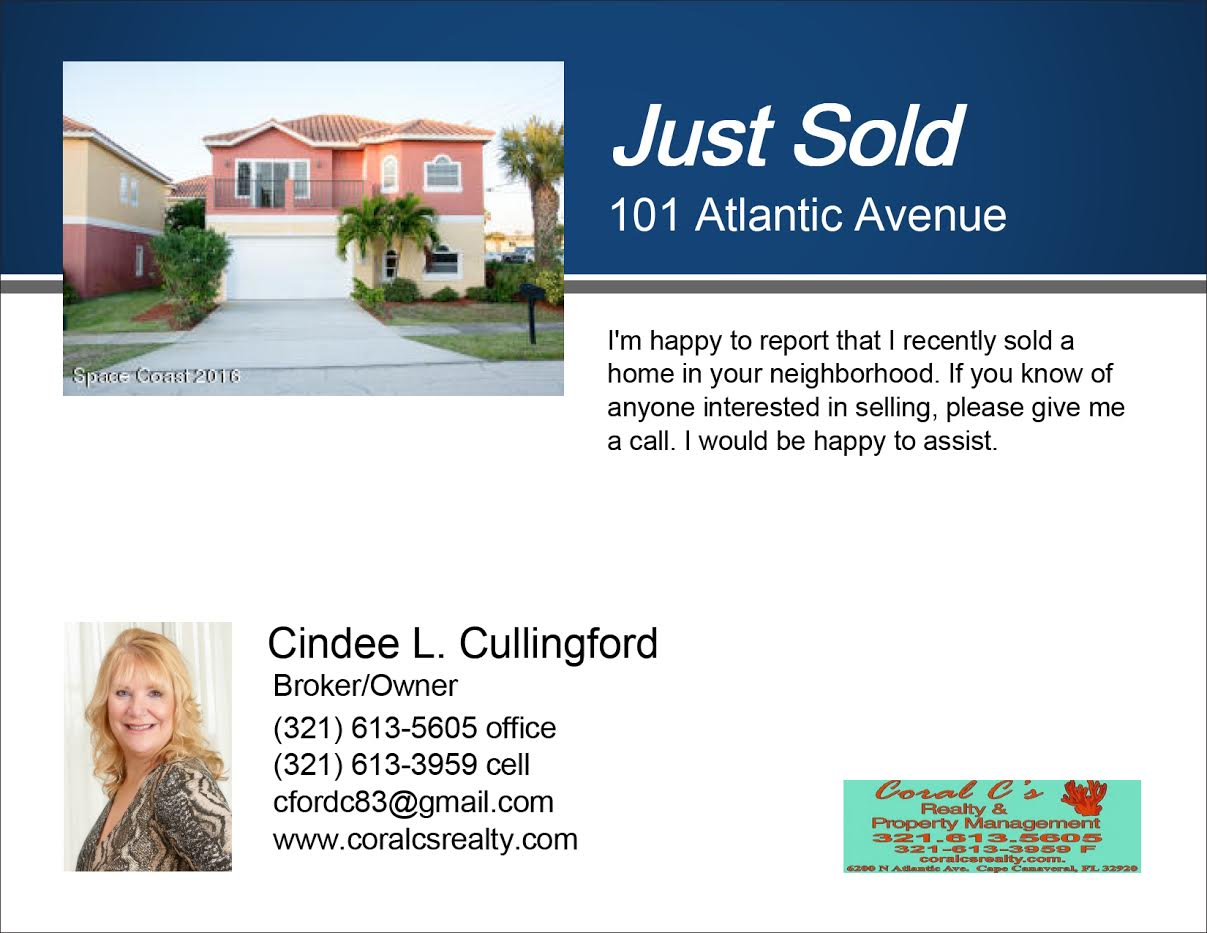 A: It is in my best interest to make sure each of my Sales Associates mail out those important Just Listed and Just Sold postcards to keep my branding (and their business) alive.  So, I made the decision to include 100 postcards, complete and mailed out for each Sales Associate every time a home is sold or listed.  This is a great incentive to offer new Sales Associate for a small amount of money.  Even the seasoned agents find it a great tool and stay loyal because of it.
Q:  What advice do you have for agents eager to compete in this busy market?
A: Take every advantage offered to you in the way of marketing, but STAY consistent when you start farming.  ProspectsPLUS! offers a variety of inexpensive ways to keep your name in front of everyone that needs real estate assistance.
Q:  Can you share what's working for your associates in terms of staying top of mind with their sphere and farm?
A: I can honestly say that all of my Sales Associates at one time or another have said "Thank you" for including the postcards in our Sales Package.  But more importantly, they have each had responses back from owners wanting us to list their home because they received our postcards.  The other awesome way to stay in touch with clients is to pick up the phone and prospect at least 5-10 people a day, five times a week.
Q:  Any fun ideas you'd like to add for agents or brokers for staying ahead of their competition?
A: Keep your sales associates happy because they are your bread and butter.  We spend considerable time inside and outside of the office together.  We love getting the agents and their spouses together for comedy night.  I know we have all heard of the "team environment", but we actually have one.  If an agent can't show for any reason, another agent will step in and assist.
Q: How can our readers connect with you if they have referrals they'd like to send your way?
A: We are always available for referrals! Coral C's Realty office number is 321-613-5605.  We are on Facebook, Twitter and LinkedIn.
Thank you so much Cindee! Your advice has been awesome. If you'd like to learn more about sending postcards for your team as a broker, or how to stay consistent and out front of your competition as an agent visit www.prospectsplus.com today or call our team at 866.405.3638.