Real Estate Market Headlines are Crazy Your Clients are Counting on You to be Calm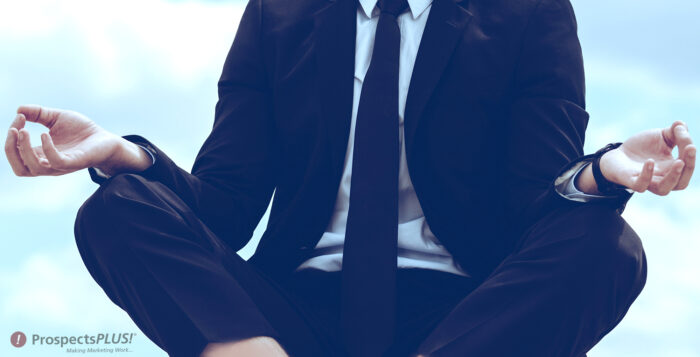 The following are several housing market headlines from the past few weeks,
"Is the US Housing Market Headed for a Crash?"
"Will US House Prices Go Down this Year?"
"This Might be a Housing Bubble." 
"Yes, this is likely the worst housing market ever for first-time buyers. But it still may be a good time to buy a home (really)"
Is it any wonder that American real estate consumers are confused? Even some who work in the industry (especially new real estate agents) are a bit befuddled, not knowing which way to point their marketing dollars.
Calm and focused are qualities to hang on to with all your might during these times of uncertainty.
This is your wheelhouse 
Many people equate being calm in the face of adversity to being fearless. The difference between the two is that "… you can't control your fear response. Remaining calm, however, is the choice to respond a certain way despite the fear," according to Tanner Christensen at creativesomething.net.
And, frankly, this is something you have experience doing. Consider this, you decided to join the ranks of an industry that offers little certainty when it comes to getting paid. That, my friend, is the perfect display of a calm, focused individual if you ask me.
That's a memory worth hanging on to and bringing to mind when you need a boost in confidence during these crazy market headlines and industry predictions.
---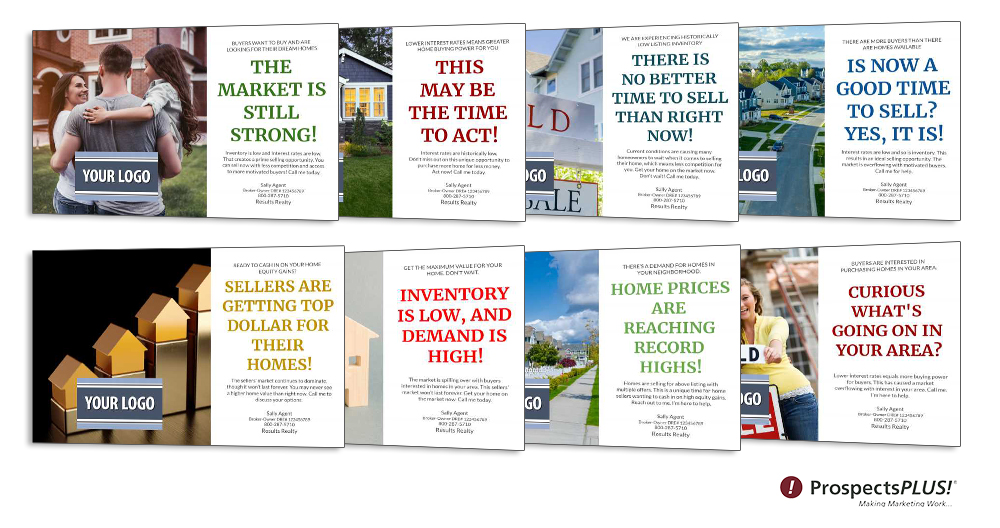 ---
Learn more about the stuff you should know
Becoming somewhat of an expert in the various aspects of your business will do wonders for your psyche, as well. When you're confident in your answers to questions and solutions to problems, the unshakable factor is built-in.
So, what do you need to expand your knowledge about? Here are a few ideas to get you started.
Marketing: A combination of online and offline marketing is an amazing strategy. They require, however, different approaches and may have different audiences.
Drill down to the basics, such as choosing to understand why so many agents are spending their marketing dollars on direct mail marketing as well as, choosing to automate their marketing. Once that's mastered and direct mail marketing campaigns are in place, move on to the next marketing strategy.
Finance: Don't count on your clients' lenders to teach them about mortgages. Learn or brush up on, different forms of financing a home and what the various GSEs offer. Get to the point where you can explain the mortgage process, start to finish, in just a few minutes.
Construction basics: A NAR study finds that 60% of buyers want their real estate agent to be able to point out possible problems with a home.
To become that agent, learn all you can about construction regulations in your area. What permits are required for various improvements? If septic systems and wells are common in your market, get to know everything you can about them.
Much of the research can be done online. Just ensure that the source is credible.
---
PLUS: When you have time…below are some marketing tools to help support your success.
1. Put Your Real Estate Business a Step Above with Your Own Branded Magazine
Homes & Life Magazine is a customizable magazine, with rich, full-color content, and a sharp, professional aesthetic. It includes compelling, direct response-driven articles written by real estate industry experts, combined with engaging lifestyle content. Send out Homes & Life Magazine in Just Minutes – No Minimums Required. Or we'll ship it to you.
Homes & Life Magazine is the ultimate "Coffee Table Lingerer"! …and, it costs less than sending a greeting card! – Click Here

2. The Free 12-Month Done-For-You Strategic Marketing Plan
The Real Estate Marketing Planner is a powerful 12-Month-Guide that strategically defines what marketing to do when. Four key market segments are included, niche Markets, geographic farming, sphere of influence, and past clients. – Click Here
3. The BusinessBase, SOI building system
The most effective thing you can do to build a real estate business is to become more visible, more likable, and remembered more often. The BusinessBASE™ not only checks all of these boxes, but it is a business-building machine. In two easy steps, you can begin to build a robust sphere of influence that will provide you a lifetime of repeat business and referrals. – Click Here
4. The Free Interactive Real Estate Business Plan
The Free Interactive Real Estate Business Plan allows you to enter your business goals for this year and get a breakdown of how many prospects, listings, closing, and so on are needed to reach your goals. – Click Here
5. The Become a Listing Legend Free eBook
Ready to take a vertical leap in your real estate career? If you're looking for inspiration…and the tools and methods to dominate a market and go to the top in real estate…you'll find them in this free book. – Click Here
6. The Take a Listing Today Podcast
Watch the ProspectsPLUS!, Take a Listing Today Podcast for actionable content to help you get more listings. – Click Here
---