St. Jude Child of the Month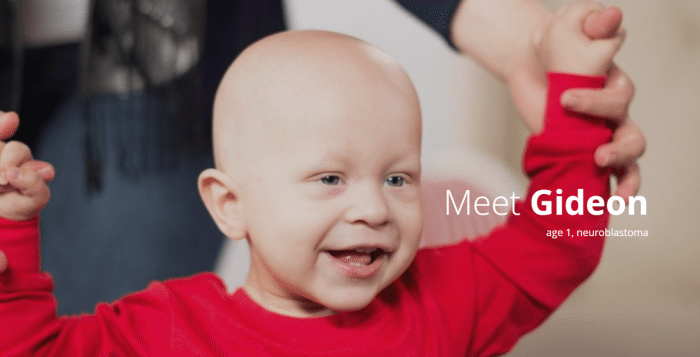 Meet Gideon!  Baby Gideon is a handsome little guy with a ready smile. Just three days after it was found Gideon had stage 4, high-risk neuroblastoma, he was receiving his first dose of chemotherapy at St. Jude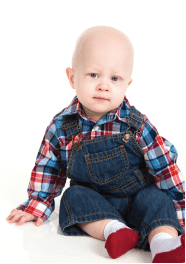 Children's Research Hospital®. His long and intensive cancer treatment plan involves surgery, antibody therapy and a bone marrow transplant – but his smile has never waned.
Gideon's dad said, "As soon as we got here, it was abundantly clear that St. Jude was by far the best place to be in a terrible, terrible situation."
Gideon's great-grandmother has been giving faithfully to St. Jude for over 25 years, never expecting she would personally know anyone who needed St. Jude – much less be a member of a St. Jude family herself. Like all families at St. Jude, Gideon's will never receive a bill for treatment, travel, housing or food – because all a family should worry about is helping their child live. "Those concerns evaporate when you're here, because of the supporters," said Gideon's mom.
If you'd like to help us help kids just like Gideon, please donate today.  We will match your donations dollar for dollar!  Learn more at blog.prospectsplus.com/st-jude/.
By the way – for EVERY football schedule postcard order through September 15th, we're also donating 10% (less postage, tax and shipping) to St. Jude Children's Hospital. Get started today.