Real Estate Conferences = Business Success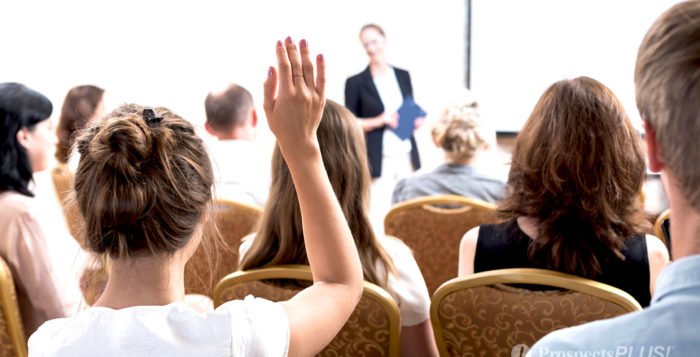 Why They are so Important
Sure, you'll have a chance to dance the night away, sightsee and maybe, if inclined, get tipsy when you attend one of the multitudes of real estate conventions and conferences held every year.
But that shouldn't trivialize the value they offer you as a business owner and real estate agent. Building relationships, gaining new knowledge and soaking in inspiration—all in one place—is multi-tasking at its finest.
Learning new ways of doing real estate
The educational opportunities offered through the workshops and by attending the lectures from well-known trainers and successful agents are worth their weight in gold.
Think about it: how much time can you devote during a typical work week to bring yourself up to date on the various tech trends agents are utilizing in their businesses?  And also find out what's coming down the pike that may relieve some of the pressure on your schedule?
Attending a real estate convention forces you to take the time to slow down and pay attention to ideas and trends that you can employ in your own business.
Then, there are the hands-on demonstrations at the trade expos where you can actually see new products and technology in action, rather than just read about them online.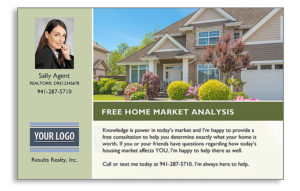 Schmoozing is good for business
Most of us have a circle of colleagues that we occasionally socialize with over a drink or a cup of coffee. Typically, we discuss clients, rarely touching on and sharing new ideas (they may be friends, but they're our competition as well).
Getting away from the office, out of town, where you can make new connections with agents from different markets, frees you to speak more candidly. You may learn new marketing ideas (or new twists on old ideas). You'll definitely broaden your referral base and build new relationships.
Don't limit your networking to the event's venue, but "look out for vendor parties and other events outside of the main stage," suggests Kayla Matthews at inman.com. "Those outside events are great ways to deepen the connection you've made with other professionals at the conference during the day."
Get inspired
From motivational lectures by some of the country's top real estate coaches to success stories from other agents, inspiration abounds at real estate conferences.
And, no, it's not the same as listening to a motivation CD in your car. Being surrounded by like-minded people, the applause and bright lights ratchet up the excitement level unlike what you can experience listening to a CD.
If you plan on attending Inman Connect San Francisco this year (July 16 to 20), you'll find a long list of speakers who are sure to inspire you to higher levels of tech use, to build a team, become a better leader and more.
Tom Ferry's next Success Summit is happening in Anaheim, CA (August 6 to 9). There you can pick up tips on lead conversion, marketing strategies and get inspired to become more efficient.
If you've yet to attend a REALTORS® Conference & Expo, make it a point to attend this year when it's held in Boston from November 2 through 5. Last year's attendees learned about their successful competitors and what they bring to the table and information that inspired them to prospect "like never before."
Or, step outside your box
If the thought of sitting in a room with 4,000 other people who work the same grind as you makes you want to curl up in a ball, consider different types of conferences.
For instance, if you want to utilize technology more in your business, get up to speed on what's new and what's coming down the pike at a Growth Hackers summit. While 2018's was held in February, consider joining them next year. They promise to offer inspiration to "people looking to grow their businesses."
Or, niche down even smaller and attend the next Traffic & Conversion Summit and learn how to convert your website traffic, content marketing, Pinterest promoted pins, Facebook video tests and more. The speaker's list features leading minds from the digital marketing world. This is another that was held in February of this year, so make it a point to attend next year's.
Attending industry and even non-industry conferences give you a chance to re-evaluate what you're doing and find tips to learn how to do it better and more efficiently. Yes, they can be expensive to attend but consider it an investment in your business and don't forget – they're tax deductible.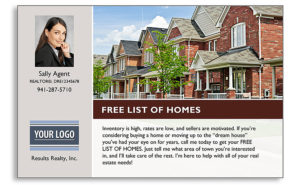 To create growth in your business right now, send the Free List of Homes postcard from the Call to Action Series to at least 100 prospects in an area where you want more listings, today.
Need help targeting the perfect niche of sellers or buyers? Use our mailing list tool to create the ideal list or call our support team for assistance at 866.405.3638!
PLUS: When you have time…here are 3 free ways we can help you CRUSH IT in 2018!
1. The Free 2018 Real Estate Business Plan.
Treat your business like a business it is vital to long-term success in this industry. Some agents may put together elaborate business plans, yet there's something powerful about keeping it simple. Check out our one page Online Real Estate Business Plan  – Click Here
2. The Free Online ROI Calculator. 
Consistency and automation are the keys to success. Discover how effective direct mail marketing can dramatically increase your bottom line. Enter your statistics in our Free online ROI Calculator and click the 'CALCULATE MY ROI' button to see your results instantly! – Click Here
3. The 12 Month Done-For-You Strategic Marketing Plan.
The Real Estate Marketing Planner is a powerful 12-Month-Guide that strategically defines what marketing to do when. Four key market segments are included, Niche Marketing, Listing Inventory, Geographic Farming, and Sphere of Influence – Click Here  – Click Here
Also…check out these cool tools 🙂
 3 Click Postcards – Just snap a home photo & create a postcard all from your mobile phone
MLS Mailings – Automated Just Listed, Just Sold Postcards