Has technology killed the real estate business card?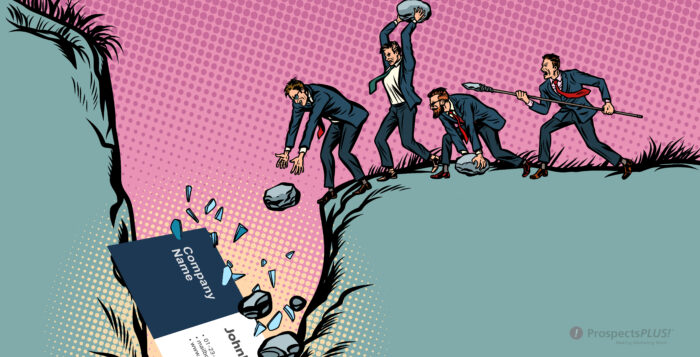 I recently read an online article that gave 42 examples of "real estate business cards that help you close the deal."
Because, you know, your business card is a deal closer. At least in somebody's universe.
In the real world, your real estate business card does serve several important functions, but closing deals isn't among them.
If it's been a while since you've updated your cards, dive into the tips below to be ready for your 2020 real estate leads.
Start with the basics
The name of the game with business cards in 2020 is "simplicity." This means dumping the fax number, paring down the superfluous and including only the basics necessary for a lead to contact you. At the least, include your:
Name
Title
One phone number
Email address
Company logo
Website URL — dump the protocol and prefix (https://www.) using only your domain name (ProspectsPLUS.com).
Reconsider adding your physical address; it isn't necessary and it takes up gobs of space.
Here's an example of simplicity in action that we found at 99Designs.com.
Don't pinch pennies
Like your website and other marketing materials, your business card is a reflection of your brand image. Often, it's among the first impressions you'll give to a potential client.
You counsel your selling clients about the importance of curb appeal to their home's first impression, right? The same holds true about marketing you and the services you offer.
Kick down the money necessary to create a professional, aesthetically-pleasing real estate business card.
If you're creating one from scratch, be prepared for how intimidating a 3.5×2-inch blank slate can be. It's tempting to fill every part of it with something – anything – but resist the temptation.
Lacking inspiration? Turn to your website's branding concept and considering using those elements on your business card.
Pay close attention to font choice and use lots of white space.
Your final decision will be card stock. Naturally, you don't want it to be flimsy, but how thick is thick enough?
The printing experts at Staples claim that most business cards are printed on 14 to 20 pt. card stock. They also suggest that you don't go any lower than 14 pt. if you want your card to feel professional.
About that mug shot
"We've all seen those cheesy real estate agent business cards that always seem to have a photograph of them next to their contact information," begins an online article about whether or not to include a headshot on a business card.
"It's so common in this niche that you could practically make a template of what to expect …  What's the value when everyone else is doing it?" the author wonders.
Ouch.
There are good arguments on both sides of the issue, including the results of a test performed by an attorney and adjunct professor Eric Bryn.
His group sent 2,000 postcards containing identical messages. The only difference is that half had photos of a real estate agent and half didn't.
Nearly 200 recipients responded to the mailing. All of them from the group that received the photo-less postcard.
Not one response came from a recipient of a card that included the agent's photo.
The professor went on to explain that they've used this same testing method on other types of real estate agent marketing, such as business cards and websites. The results are always the same – pieces lacking an agent photo get better responses than those that include the photo.
If you decide to use a photo, check out our agent photo tips.
Technology has killed many old-school business practices, but the business card isn't yet among them.
Sure, you can easily swap contact information with someone you meet at a convention via a smartphone, but swapping brand information requires something more.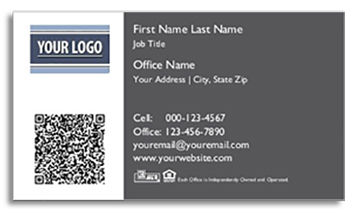 Something like a real estate business card.
Order business cards with QR Codes and make it super easy for recipients to add your contact information.
Need help targeting the perfect niche of buyers or sellers? Use our mailing list tool to create the ideal list (it's easy) or call our support team for assistance at 866.405.3638!
PLUS: When you have time…here are Free killer tools to help your success this year!
1. Become a Listing Legend Free eBook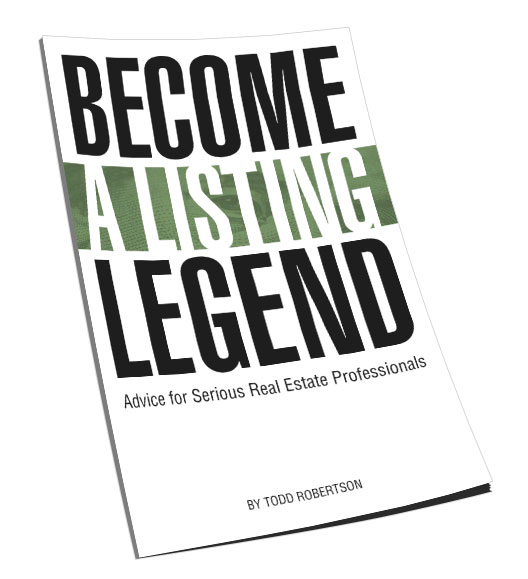 Ready to take a vertical leap in your real estate career? If you're looking for inspiration…and the tools and methods to dominate a market and go to the top in real estate…you'll find them in this free book. – Click Here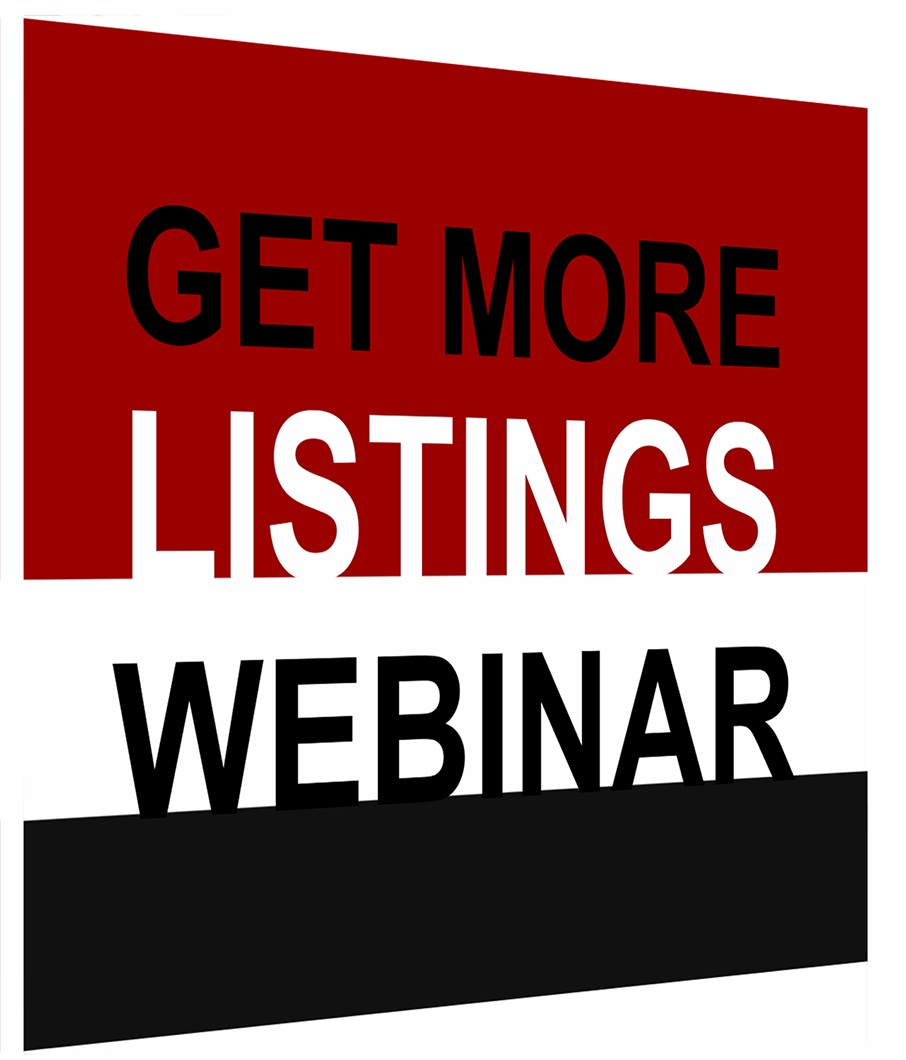 "Get MORE Listings & Begin to Dominate Your Market!" Free online webinar. Learn the 3-7-27 strategy for explosive growth, why 95% of agents have less than 20% market share, and how to become the agent everyone competes against. – Click Here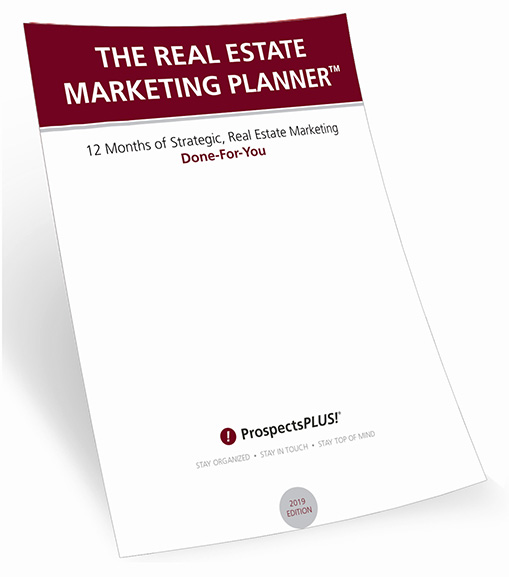 3. The 12 Month Done-For-You Strategic Marketing Plan
The Real Estate Marketing Planner is a powerful 12-Month-Guide that strategically defines what marketing to do when. Four key market segments are included, Niche Marketing, Get More Listings, Geographic Farming, and Sphere of Influence. –Click Here
4. The Free One-Page Real Estate Business Plan
Treat your business like a business it is vital to long-term success in this industry. Some agents may put together elaborate business plans, yet there's something powerful about keeping it simple. Check out our one page Online Real Estate Business Plan.  – Click Here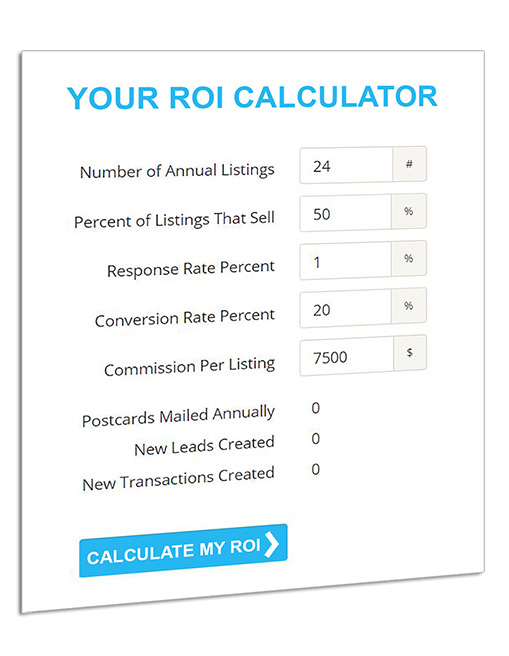 5. The Free Online ROI Calculator
Consistency and automation are the keys to success. Discover how effective direct mail marketing can dramatically increase your bottom line. Enter your statistics in our Free online ROI Calculator and click the 'CALCULATE MY ROI' button to see your results instantly! –Click Here