Business Photo Ideas From the Pros – Stand Out From the Crowd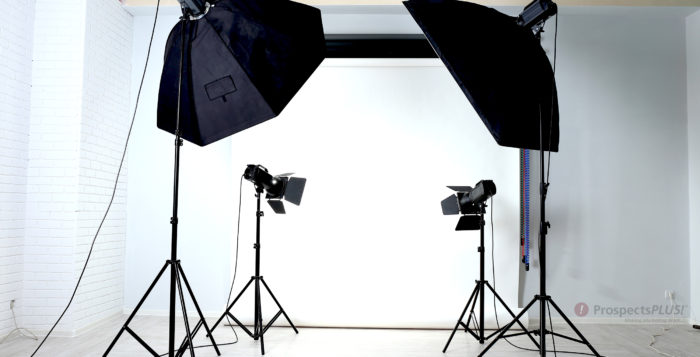 One of the biggest agent concerns is finding ways to stand out in the crowded marketplace of other agents.
Why, then, do so many agents copy other agents? From websites to scripts, originality is sabotaged at every turn. And this is most apparent when it comes to an agents photo.
Nine photos out of 10 are absolutely identical. The hands are either on the hips or arms are crossed. Is it any wonder that consumers have the notion that all real estate agents are alike?
Step away from the pack during your next photo shoot. Here are some ideas from the pros.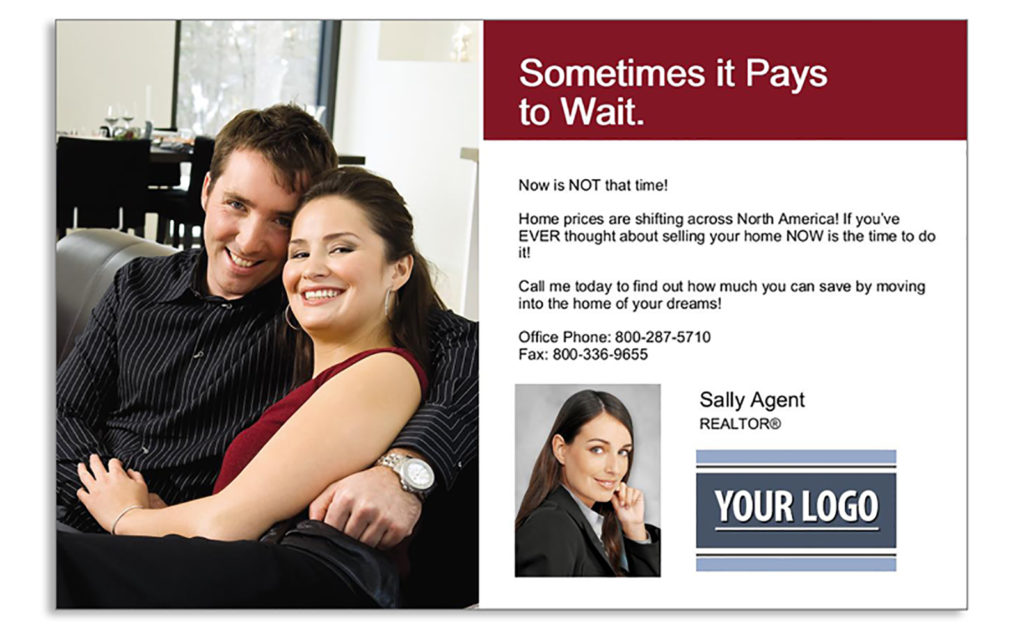 What to do with your face
About five years ago, the folks at Photofeeder.com conducted a study to determine "what elements reliably produce a better professional headshot photo.
The study found that slightly squinting your eyes makes you appear more competent and influential. In addition, the study showed eyes wide open connote fear.
To smile or not to smile? Mouth open or closed? Who knew so much goes into an effective business photo?
No smile, according to Photofeeder's study, destroys your likeability. Closing your mouth when you smile had no effect on whether or not you appear competent but it will make you look likeable.
The best thing to do with your mouth during a photo shoot is to allow your teeth to show when you smile. Showing your teeth boosts both competence and likeability scores.
Finally, be mindful of what you do with your chin. We have a tendency to tilt it skyward when photographed. Keep it down. Nobody wants to look up your nostrils.
Strike a pose
News anchor at Houston's KPRC Channel 2, Dominique Sachse, offers some clever tricks (especially for women) on what to do with your body in your photo.
She recommends you avoid "that staged pose," of the "45-degree pivot, with the hand on the hip."
Crossing the arms is an epidemic in real estate business photos. The ubiquitous pose is actually "a standard crutch for photographers trying to knock out a quick portrait," Jeremy Barr, creator of "Local People with their Arms Crossed", tells Wired.com.
According to body language experts, arms crossed makes you look defensive, shy or insecure. It also makes one appear unapproachable – not a vibe that real estate agents want to give off.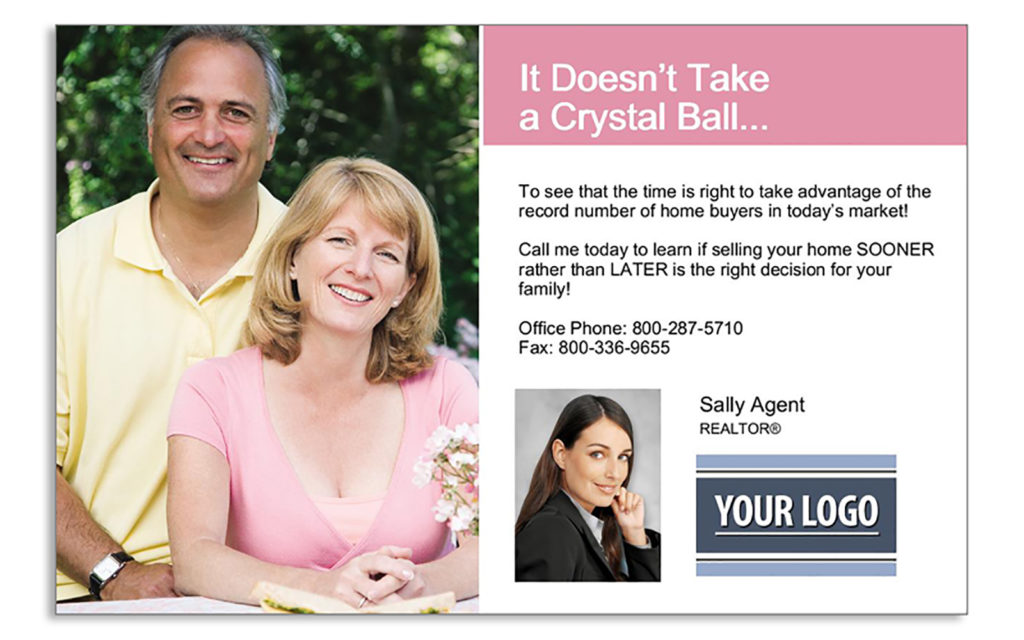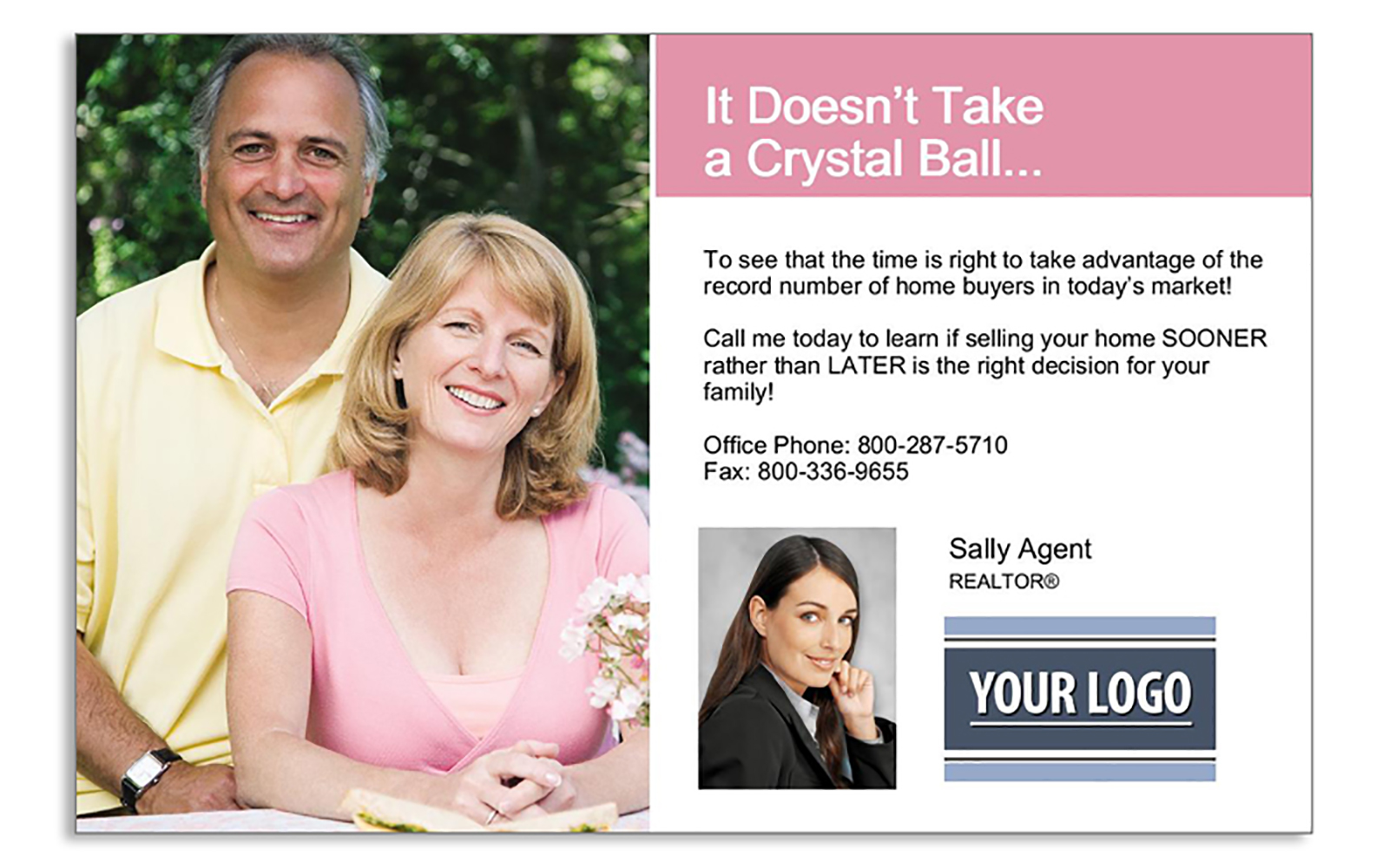 "Non-verbal communication happens in still photography just as easily as it happens in an active conversation," claims the pros at ARES Business Coaching.
What to wear
What to wear in your real estate photo shoot is a common conundrum for many agents. The answer is: it depends.
Wear clothing that is appropriate to either your typical clientele, or to your marketplace. Luxury agents, those who specialize in country property, farms and ranches will have no problem with this.
If you're a real estate generalist, consider "business casual" attire; something a bit less formal than corporate business attire but still professional.
For women, this typically means skirt or slacks, a button-down blouse, and closed-toe shoes. "For men, this typically means a button-down shirt, slacks, and dress shoes, according to Jill Ilao at FitSmallBusiness.com.  Get additional tips about business casual attire from Ann Sraders at TheStreet.com.
Again, this should be adjusted for your marketplace. No-one will look askance at a photo of a female agent in Hawaii wearing open-toed shoes.
The one bit of clothing and accessory advice that all business photographers agree on is to ditch the glamour shots. Dangling earrings, low-cut blouses, skin-tight clothing – appropriate for a stripper audition, maybe, but not for a real estate agent.
Here are some examples of agent photos done right: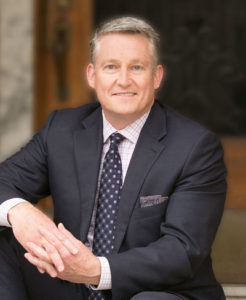 Craig Ackerman, San Francisco Bay Area
Notice the smile, with teeth showing. His arms are open, giving the impression that he's approachable.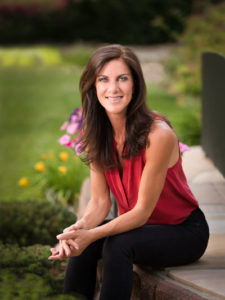 Kelly Moye, Denver area
Kelly strikes a casual pose, but it's the smile that got us.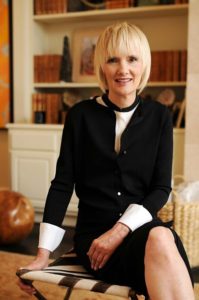 Erin Mathews, Dallas area luxury agent
We think Erin chose the perfect outfit and backdrop for a luxury agent. Again, notice the smile, with teeth showing.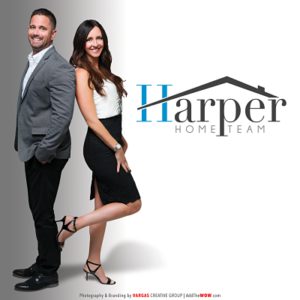 Jason and Rachel Harper, Home Team, Temecula / Murrieta, CA
Business casual attire? Check (ok, she's wearing open-toed shoes. In Temecula she can get away with it). Great smiles? Check. Most of all, the photo is professional yet gives the impression this team is fun to work with.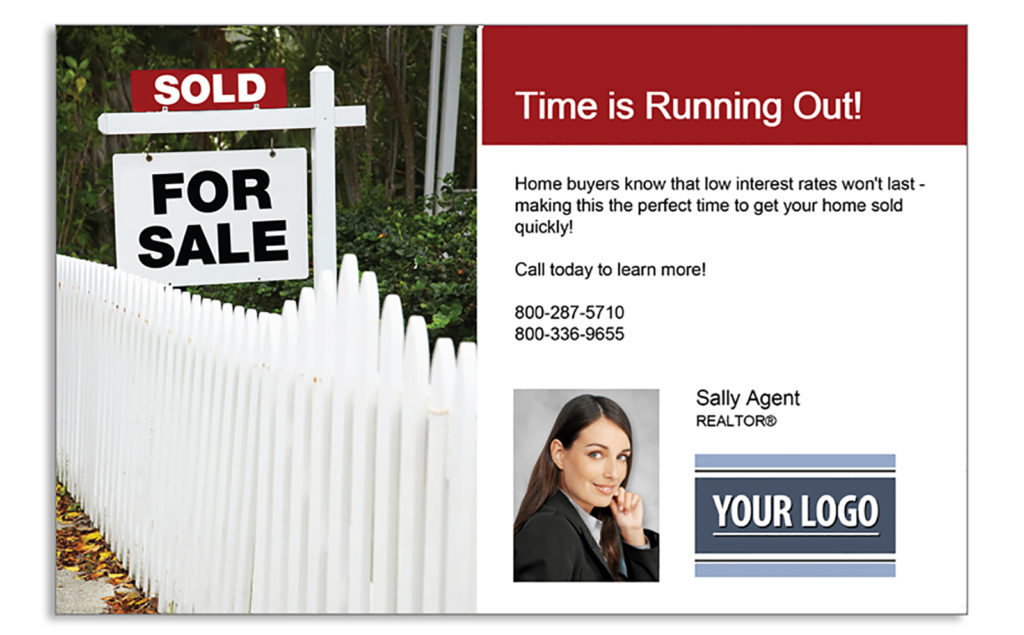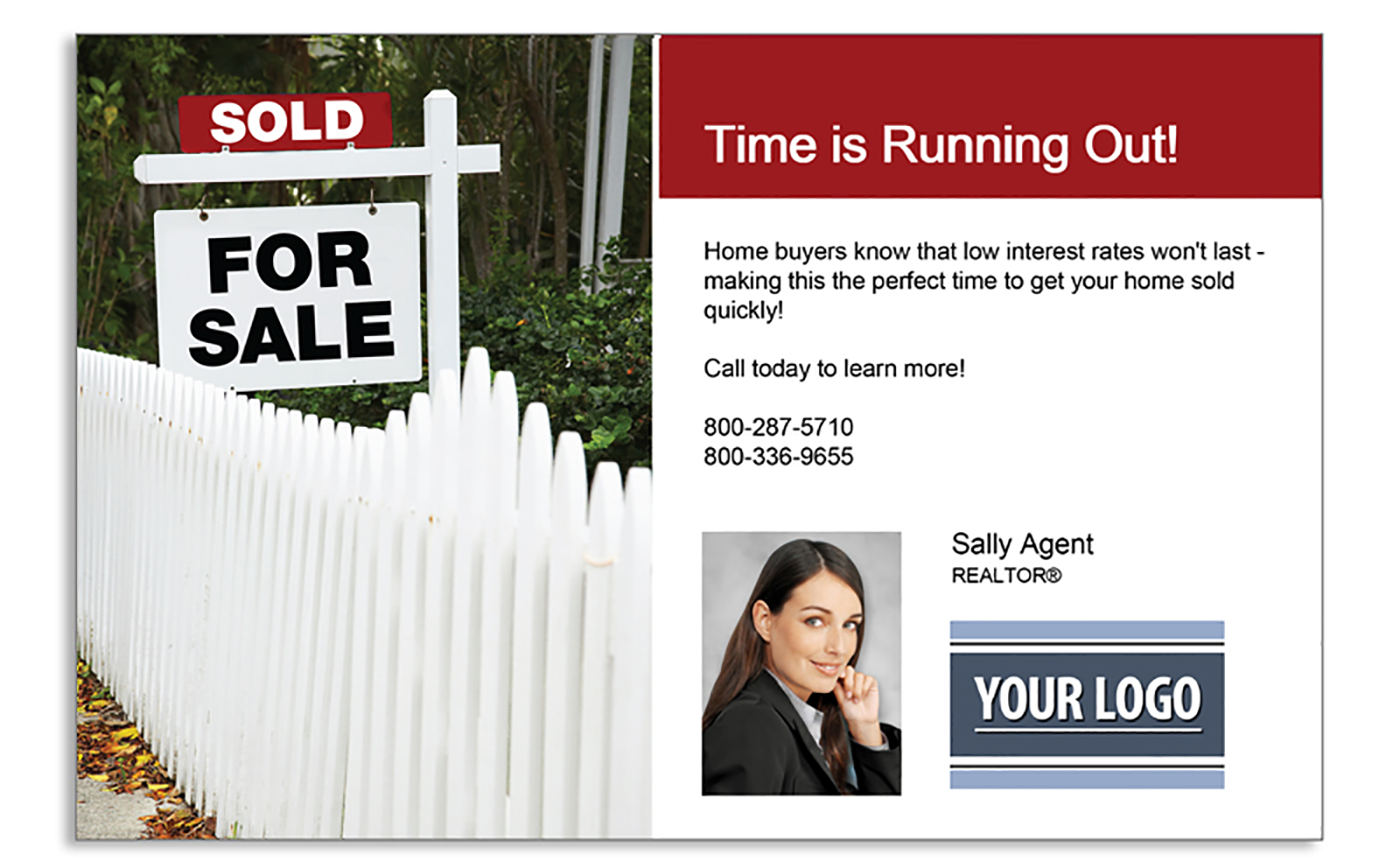 There's no time to lose in getting your postcards out for the fall season.
Send the Time is running Out postcard from the Fence-Sitters Series to light a fire under the feet of slow-moving sellers.
You might also like:
Real Estate Marketing That Leaves No Money Behind
---
Need help targeting the perfect niche of buyers or sellers? Use our mailing list tool to create the ideal list (it's easy) or call our support team for assistance at 866.405.3638!
PLUS: When you have time…here are Free killer tools to help your success this year!
1. Become a Listing Legend Free eBook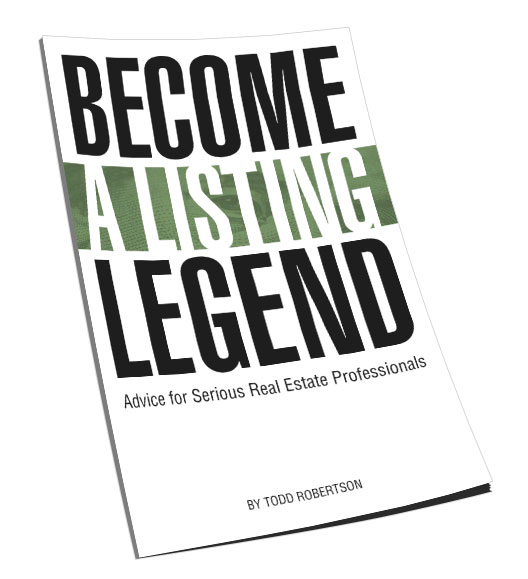 Ready to take a vertical leap in your real estate career? If you're looking for inspiration…and the tools and methods to dominate a market and go to the top in real estate…you'll find them in this free book. – Click Here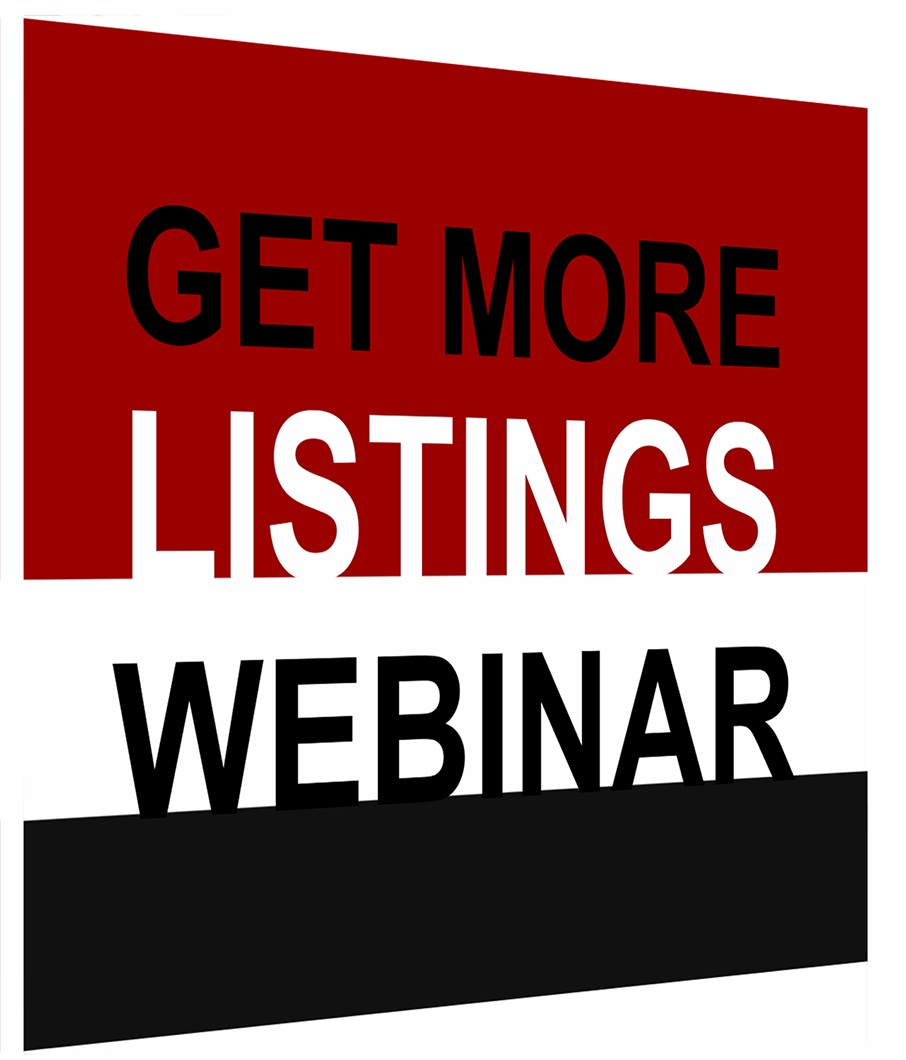 "Get MORE Listings & Begin to Dominate Your Market!" Free online webinar. Learn the 3-7-27 strategy for explosive growth, why 95% of agents have less than 20% market share, and how to become the agent everyone competes against. – Click Here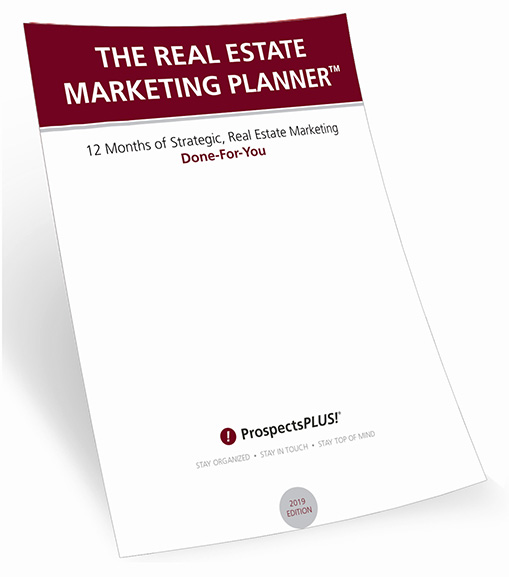 3. The 12 Month Done-For-You Strategic Marketing Plan
The Real Estate Marketing Planner is a powerful 12-Month-Guide that strategically defines what marketing to do when. Four key market segments are included, Niche Marketing, Get More Listings, Geographic Farming, and Sphere of Influence. –Click Here
4. The Free One-Page Real Estate Business Plan
Treat your business like a business it is vital to long-term success in this industry. Some agents may put together elaborate business plans, yet there's something powerful about keeping it simple. Check out our one page Online Real Estate Business Plan.  – Click Here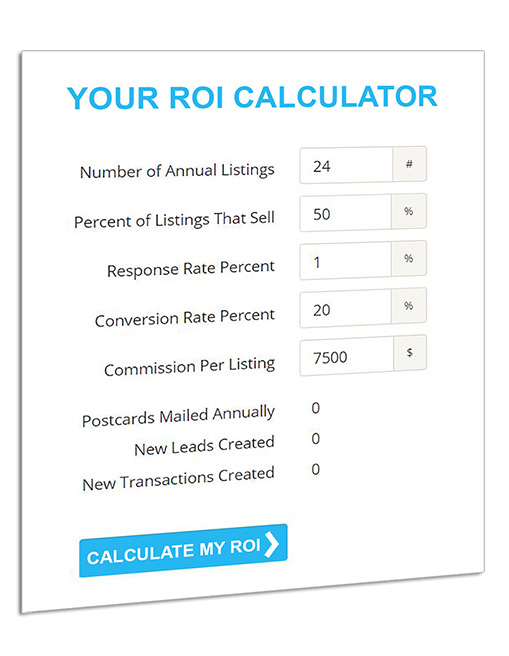 5. The Free Online ROI Calculator
Consistency and automation are the keys to success. Discover how effective direct mail marketing can dramatically increase your bottom line. Enter your statistics in our Free online ROI Calculator and click the 'CALCULATE MY ROI' button to see your results instantly! –Click Here