Choose the Right Real Estate Keywords for Better SEO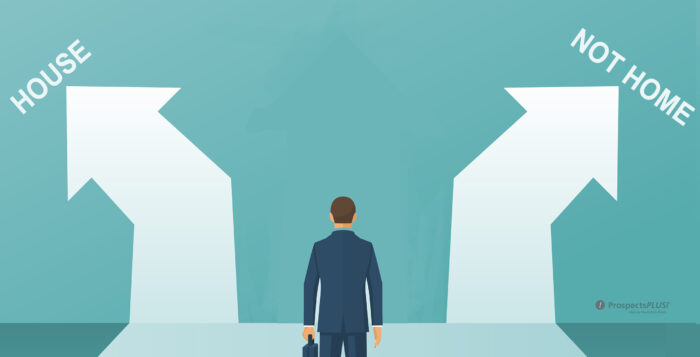 Who knew that decades after Sumner Redstone first declared it, that content would still be king?
Consumers want content that helps them make a more informed buying decision, whether they're shopping for sneakers or homes.
Content that meets their needs is therefore not only of value to the consumer but to your brand as well, by positioning you as the trustworthy expert in real estate.
Even the most valuable content is wasted, however, if it can't be found online. For that, you need the right keywords.
So, how do you find these nuggets that will hopefully propel you toward the top of search engine rankings?
Understanding what's important to your audience – what truly matters to them (not to you or what you assume matters to them).
Who are you targeting?
Can we all agree that working with real estate clients is easier when the field of clients is narrower? To shoot an arrow, hoping it hits "anyone who wants to buy or sell a home" isn't a strategic business move.
Generalists have a tough time getting to know their audience. Specialists, on the other hand, will find that task ridiculously easy.
Determine who you are targeting, right down to their age, marital status, and income. This is the only way to figure out their intent when they hit the internet to search for real estate-related topics.
 Their intent?
Semantic search.
If you want to watch smoke come out of your ears, dive into the meaning of that phrase.
Boil down all the tech jargon, however, and "semantic search seeks to understand natural language the way a human would," according to Aleh Barysevich at SearchEngineJournal.com.
It involves, among other requirements, an understanding of searcher intent. Google uses your location (much to our dismay, often) and searches history to come up with what the engine assumes is our intent when we type in a query.
Google's Hummingbird update (2013) aimed to ensure that pages that better match searcher context and intent will rank better than pages that repeat context-less keywords ad nauseam," according to Barysevich.
Two years later, Google released RankBrain, which sought to add to the search engine's understanding of user intent when conducting a search.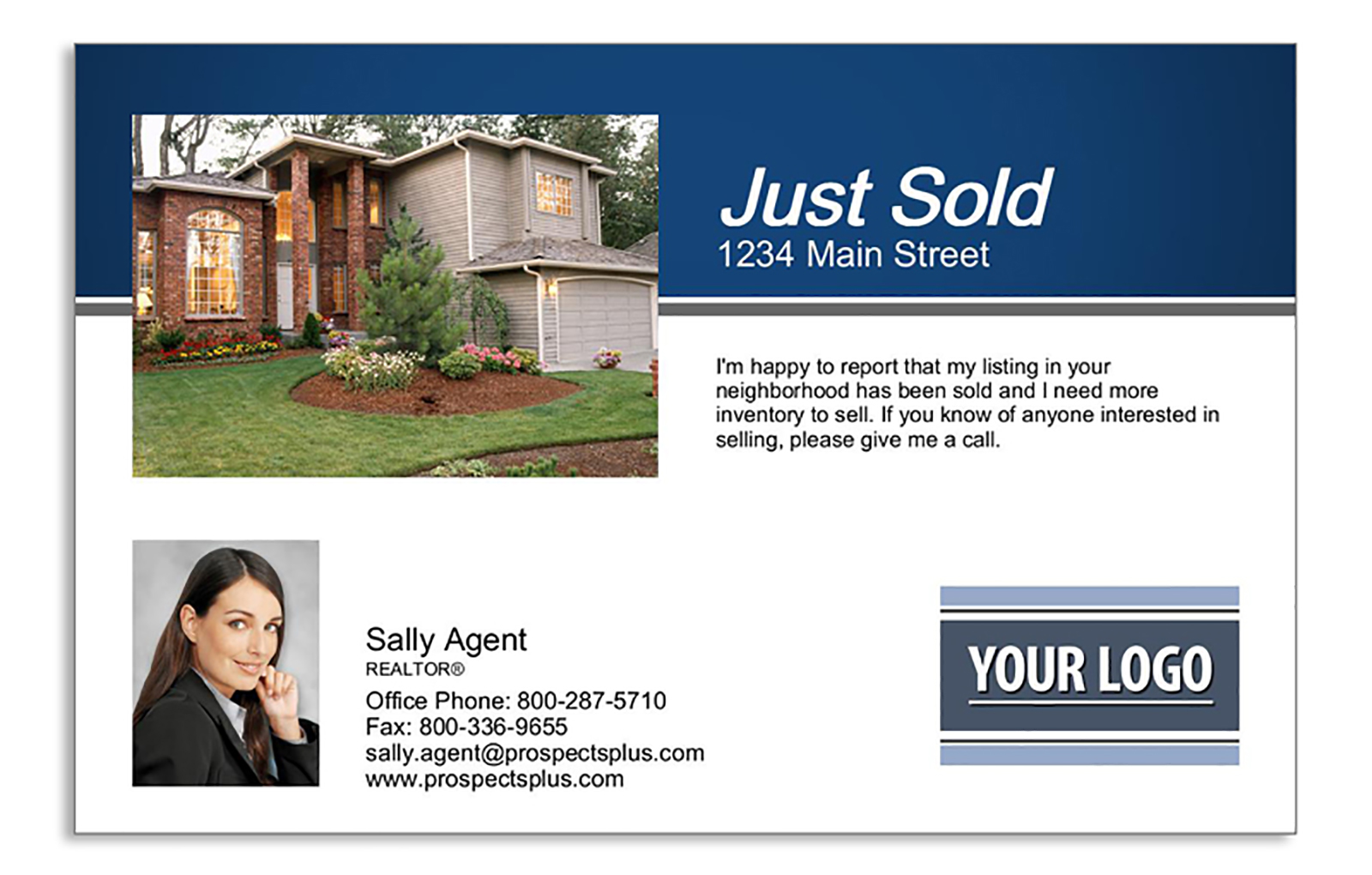 Obviously, the days of packing vague keywords into content are long gone. Today, agents need to know their audience and incorporate the keywords that they use.
Keep it local
You do realize that all the common real estate keywords lead to Zillow, right?
Despite knowing this, agents are still trying to outrank the behemoth for broad real estate terms, such as "how to sell a house."
Plug that term into Google and not one of the results on page one is from a real estate agent's website, despite agents being the most knowledgeable about the process.
And, is the process of selling a house the same nationwide? Of course not. Many aspects of the home sale vary by region. In California, for instance, the seller must provide a California Natural Hazard Disclosure Statement to the buyer. This isn't required in other states.
Which brings us to the importance of local keywords. Even if you made it to page one for "how to sell a house," the chances are high that most of your visitors won't live in your local market.
Aim strategically, starting with local keywords.
Choose your words carefully
Real estate agents tend to refer to homes in various ways:
Real estate
Property
House
Home
From our experience, most agents prefer the word "home."
How do real estate consumers describe an abode?
"Sell my house" is searched more than twice as often as "Sell my home," according to Google Trends.
"Sell my house" also receives more than three times the clicks as "Sell my home."
The same holds true for buyers; "Buy a house" gets twice the clicks of "Buy a home."
See? It pays to know your audience and how they search.
But we put our research to the test by choosing a random city, Charlotte, North Carolina.
"Buy a house in Charlotte, North Carolina" is an impossibly competitive keyword phrase. All the usual first page hogs dominate page one of the search results.
Add a tail to that already longtail search term, however, and there is hope.
The search phrase "Buy a house in Providence Park, Charlotte" includes two real estate agent websites.
Here are two more very basic real estate keywords to get you started:
How much does it cost to sell my house in [localizer]
How to buy a house in [get hyper, hyper-local here, with subdivision and city name]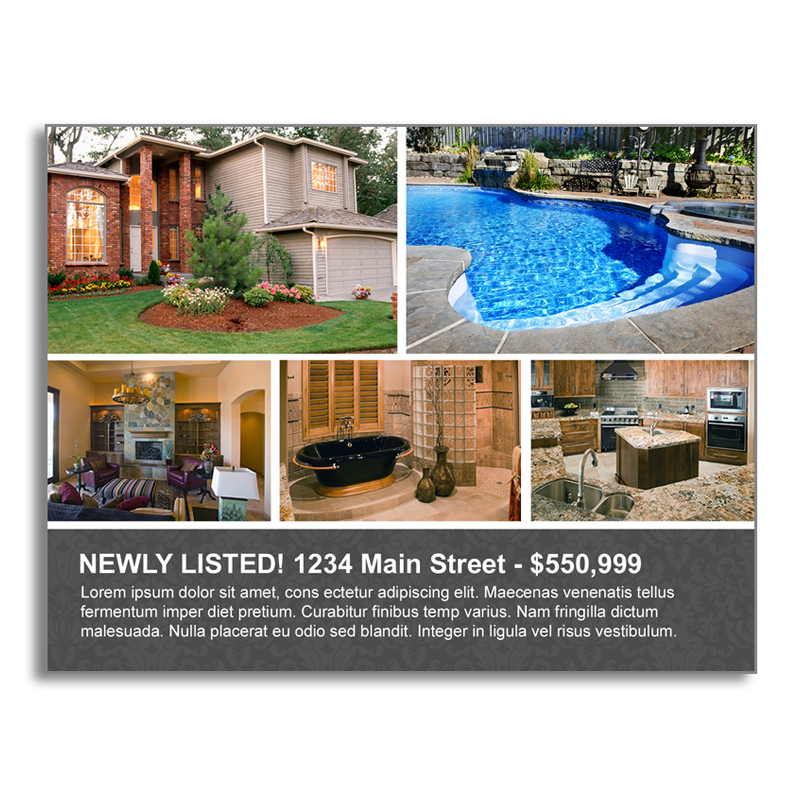 In the end, the best way to find out the words your visitors are using to find you is by checking your site's analytics. Then, feed them into Google Ads to determine which variants receive the most clicks.
Send out the Multi-Photo Just Listed postcard in the surrounding area of your newest listing.
Need help targeting the perfect niche of buyers or sellers? Use our mailing list tool to create the ideal list (it's easy) or call our support team for assistance at 866.405.3638!
PLUS: When you have time…here are Free killer tools to help your success this year!
1. Become a Listing Legend Free eBook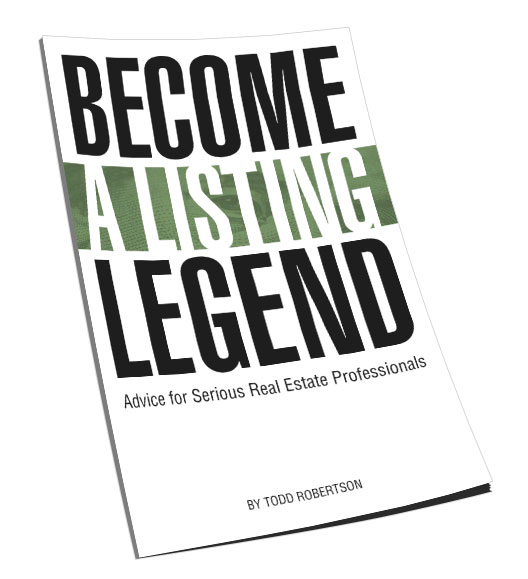 Ready to take a vertical leap in your real estate career? If you're looking for inspiration…and the tools and methods to dominate a market and go to the top in real estate…you'll find them in this free book. – Click Here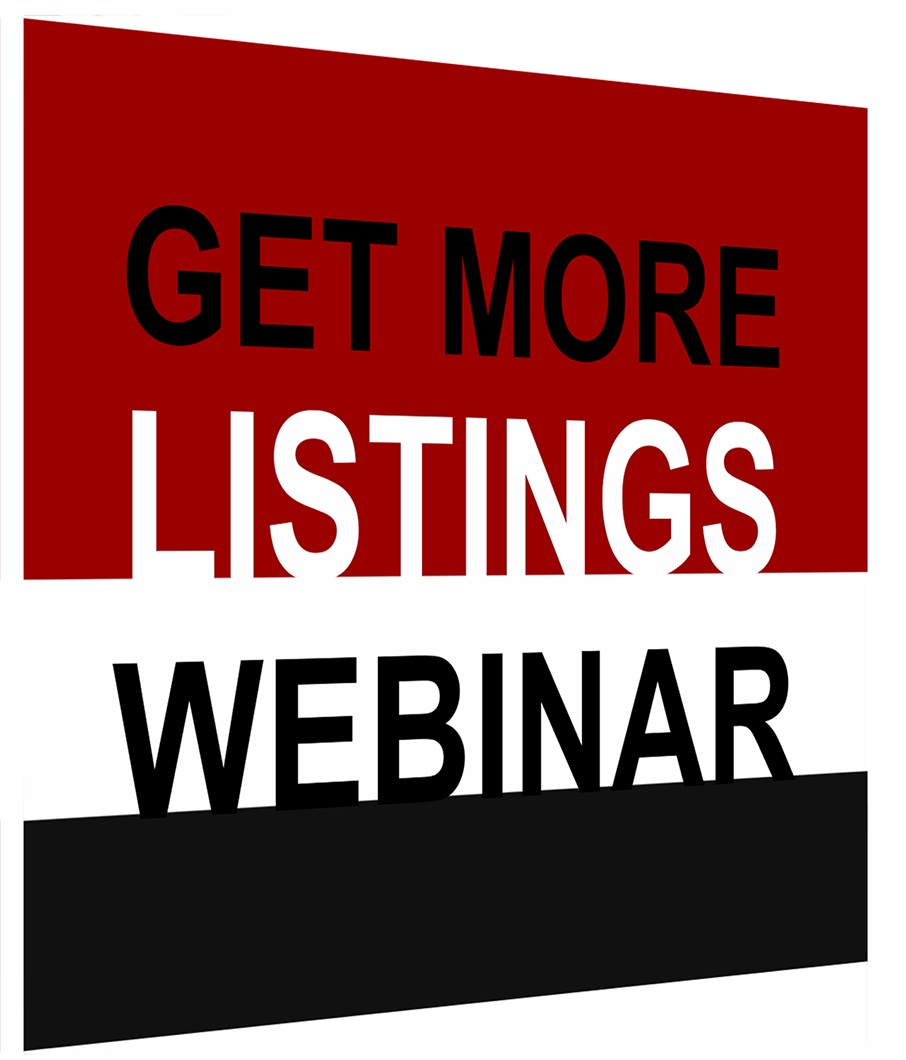 "Get MORE Listings & Begin to Dominate Your Market!" Free online webinar. Learn the 3-7-27 strategy for explosive growth, why 95% of agents have less than 20% market share, and how to become the agent everyone competes against. – Click Here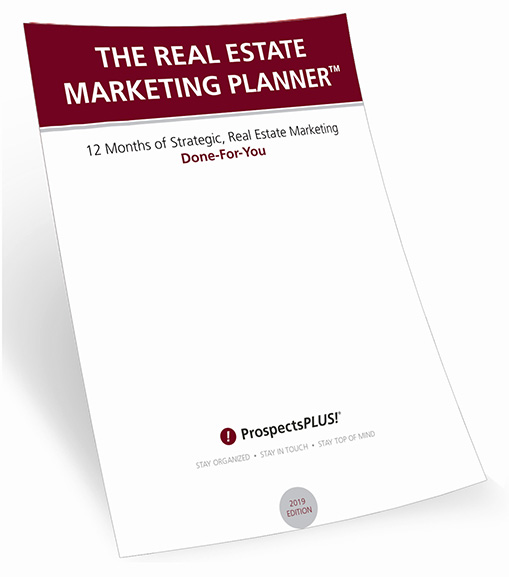 3. The 12 Month Done-For-You Strategic Marketing Plan
The Real Estate Marketing Planner is a powerful 12-Month-Guide that strategically defines what marketing to do when. Four key market segments are included, Niche Marketing, Get More Listings, Geographic Farming, and Sphere of Influence. –Click Here
4. The Free One-Page Real Estate Business Plan
Treat your business like a business it is vital to long-term success in this industry. Some agents may put together elaborate business plans, yet there's something powerful about keeping it simple. Check out our one page Online Real Estate Business Plan.  – Click Here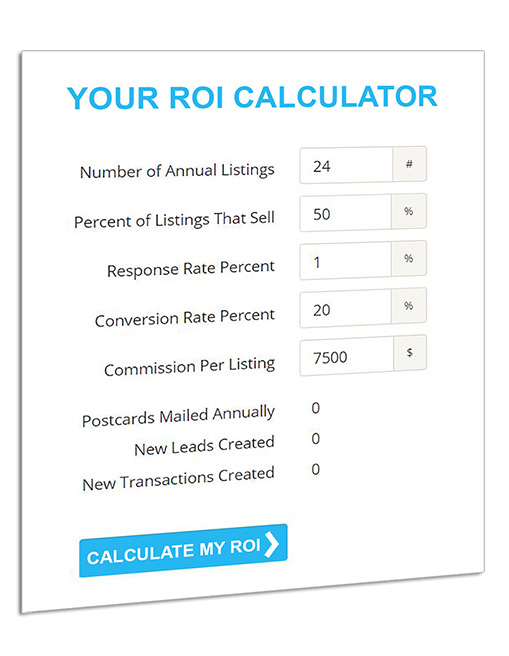 5. The Free Online ROI Calculator
Consistency and automation are the keys to success. Discover how effective direct mail marketing can dramatically increase your bottom line. Enter your statistics in our Free online ROI Calculator and click the 'CALCULATE MY ROI' button to see your results instantly! –Click Here