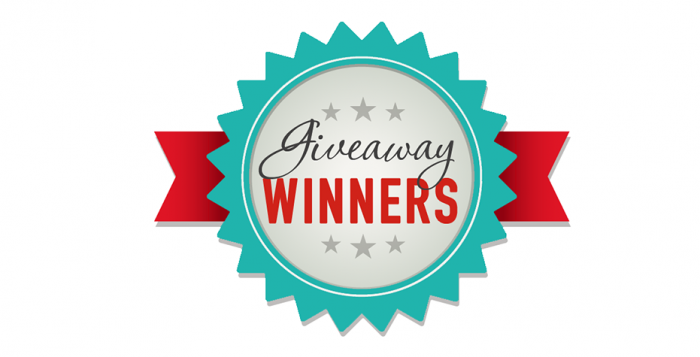 Was YOUR Name Drawn?
Wow! A big thanks to all our amazing contestants this past month! We had some terrific entries – and we thank you all so much for sharing your ProspectPLUS.com experiences! If your name wasn't drawn – no worries!  We'll choose three MORE winners May 3rd!  Congratulations everyone!
Our $250 Winner is Gabrielle Tom Hanson who shared, "As a realtor we get tons of marketing promotions emailed, direct mailed and via phone. I have to admit, for a while, I never opened the ProspectsPLUS.com emails and at one point I might have even unsubscribed. That was, until I realized, I needed some top quality marketing at a reasonable price. ProspectsPLUS.com politely contacted me regarding a listing I had. Of course, it was EXACTLY what I needed, easy to prep and incredibly inexpensive. So, I gave them a try and it was a WOW! I mean lightning-fast service, super easy templates to fill in with your information and absolutely stunning mailers that made me look like I'd spent a fortune and knew what I was doing. I am trying more and more of your products and am never disappointed. Even your customer service is fast and friendly when I can't figure out what I am supposed to do. Thanks ProspectsPLUS.com for making me look like a pro, even on a budget!"
Our $100 Winner is Ariel Hollowood who shared, "Love ProspectsPLUS.com! Very easy to use and great prices! I live in a small town and the market is competitive. My listings always stand out because of the postcards that I use from ProspectsPLUS.com. I know that the day after I input one of my listings I will have an email with my postcard already finished. I keep investing with ProspectsPLUS.com because of leads I receive and the convenience. ProspectsPLUS.com is definitely money well spent.
Our $50 Deirdre Albertson, who shared, "Wonderful, helpful staff to accommodate what you need within your budget. Motivational to get you moving to and get results."
Thank you to everyone who entered! Ready to throw your hat in the ring? It's easy!  Leave your review of your ProspectsPLUS.com product or service on our Google+ Page or our Facebook Page today!  We'll give away a total of $400 more in ProspectsPLUS! gift cards!  Next drawing is May 3rd. 
We'd also like to invite you to join us in our goal to raise $50,000 for St. Jude Children's Research Hospital®! We are matching every donation this year, dollar-for-dollar! Learn more at: blog.prospectsplus.com/st-jude
And if you're in the mood to see what's NEW – head over to our Specials Page and see all the new marketing tools for February and nab your 10% savings promo codes!