Thank you to all of our amazing contestants in our March contest!
We were thrilled to see the successful experiences everyone is having with our products and services. It is especially enjoyable to read about the experiences of so many new agents.  Remember, if your name wasn't announced in this month's contest, a new contest is starting soon with new opportunities to win!
Amazin Fire TV Prize Winner – John Kilpatrick

John had wonderful feedback about his experiences with ProspectsPLUS! as a new agent.
"I recently had an opportunity to use ProspectsPLUS for the first time. As a new real estate agent I ordered door hangers introducing myself to my neighbors. I placed the order and received them before the end of the week. They looked great."
"Thank you ProspectsPLUS for your professionalism and high-quality standards."
John Kilpatrick's Latest Marketing Piece Purchases –  Just Sold Postcards & Door Hangers

Amazon Fire TV Prize Winner – Letterly Foster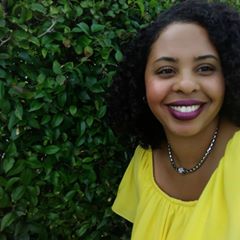 Letterly shared her recent experiences using ProspectsPLUS! as a new agent.
"I LOVE ProspectsPLUS!!!! As a new agent, I am always looking for marketing ideas and new ways to find buyers. ProspectsPLUS has all the tools I need and more to help my business grow. I've ordered calendars, door hangers, neighborhood information postcards and they never disappoint. My products are shipped on time. It's super easy to set up an account with them and reorder past marketing materials and they are affordable. The customer service representatives are out of this world."
"They really want to see you flourish and I can appreciate that. Customer for life and I recommend ProspectsPLUS to every agent I know. I can't thank you enough"
Letterly's Latest Marketing Piece Purchases –  Door Hangers & Calendar Magnet Series
Join in on Letterly and John's successful use of Door Hangers by ordering 100 Door hangers from our Door Hanger Series and have them sent to your home. Commit to hanging them on the doors of 100 homes in your Geographic Farm in April.
Always know that we are here to help you in any way we can.  Call our support team at 866.405.3638 if you would like help creating your new mailing lists or marketing materials.