Secrets to Entering the Luxury Market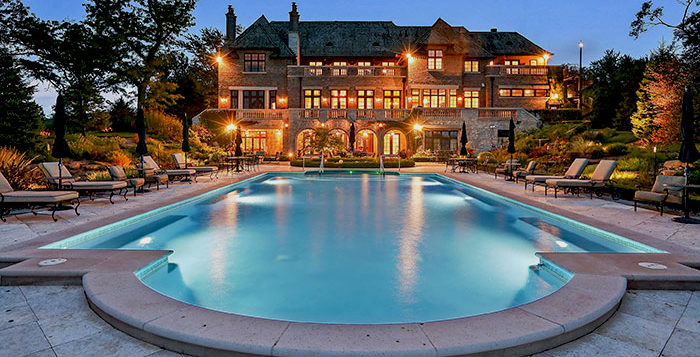 I recently spent time interviewing Michael LaFido, a top-producing Realtor, and luxury real estate consultant. Michael is the founder of the Luxury Listing Specialist Certification (LUXE) that many are calling the "new standard" for marketing luxury homes today.  Michael is also the author of the books "Marketing Luxury" and "Luxury Listing Specialist" & he has been inducted into the National Academy Of Best Selling Authors.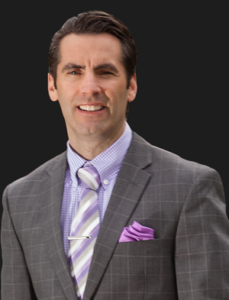 Q: What is your definition of a luxury listing?
I define a luxury listing as three times the average home price for any given market. If the average home price is $200k, luxury would be defined as $600k and up. There is also a tier below luxury referred to as "higher end", which I define as two times the average sale price for that market. In the above example, $400k would be considered "higher end".
Q: What are the secrets of appealing to a luxury seller?
First, nobody cares how much you know until they know you care. You have to be authentic and truly care. There are agents that come across poorly because they are only bottom line driven and a seller will see through that. Being real and likable is important.
However, the biggest hurdle for many agents is penetrating the inner circle of trust. It can be difficult to penetrate this circle when dealing with high net worth individuals, they tend to be more guarded and untrusting.
A luxury homeowner will rarely give an opportunity to someone new and unknown to them. That is unless the agent has similar properties in their portfolio. Which is why a big part of what I do in my training is give agents the tools and resources to attract luxury sellers versus chasing them. Once an agent has gone through my program and has achieved our certification, they can leverage this certification as a third party endorsement.
Q: What advice do you have for agents curious about entering the luxury market?
The first step is more psychological than anything. An agent has to believe they can do it. Many agents have what I call limiting beliefs that are preventing them from breaking into certain markets.
Some of these beliefs include, I have to be licensed for X amount of years before I can sell high-end properties. Or I have to be with a certain brokerage. I have to live a luxury lifestyle, have a high net worth, and live in a big home or drive a certain car.
These beliefs are all false. I'm living proof. I have several properties on the market, $7 million and above in the Chicago land area and I came from a blue-collar past.
Recently I was in Las Vegas and a past training student approached me stating, "Hey Mike I attended you're training a year ago and I just landed my first trophy listing for $850k." She won this listing as an individual agent up against a power luxury team.
Another seasoned agent who never listed above $550k before she completed my training nine months ago said, "Michael, before your class, I would never have gone on a million dollar listing appointment." Within two months of completing the training, she had a $5.3 million dollar listing appointment.
Q: What have been the greatest Aha moments for agents taking your certification?
Recently, after a training, I took agents over to an $11 million dollar mansion. I gave a tour of the property and insight into how to secure a listing like it and get it sold. I encouraged the agents to take selfies and create Facebook live videos inside the mansion as a way for them to market themselves from within this luxury property.
This tour of a multi-million dollar home was an eye-opening experience for many agents. Not just being in the environment, but communicating with their audience from within an $11 million dollar home broke down barriers and turned fantasy into reality. It's important to put yourself in the surroundings of where you want to be in your life.
 Q: How do agents begin to break down the mental barriers to entering the luxury market?
The best place to start is by increasing your income from where you currently stand. If your average sale price is $200k try and push it to $260k or from $300k to $390k. This is a smaller goal, to begin with, that offers a big result (a 30% income increase).
Also, add higher-end properties to your portfolio. A financial portfolio includes some high and some low-risk investments. Diversify your listing portfolio in the same way with some higher listings as well.
Many agents say, if I take on a luxury or a trophy listing, that's going to mess up my averages. It's true they take longer to sell and cost more money. However, there is a positive overall effect on your portfolio and an annual income that can't be denied.
Q: For agents interested in learning more what's their next step?
Watch my Luxury Blueprint Video Series (linked below). It's a three-part series on how to break into and sell more high-end and luxury homes and we also include some other freebies.  An agent can also listen to our podcast "Luxury Listing Specialist" on iTunes or Stitcher. To watch Michael LaFido's Luxury Listing Blueprint Video Series, Click Here. For more information on Michael's Luxury Listing Specialist Certification Click Here.
Always know that we are here to help you in any way we can.  Call our support team at 866.405.3638 if you would like help creating your new mailing lists or marketing materials.
PLUS: When you have a moment…here are 3 Free things to check out that will help you CRUSH IT in 2018!
1. The Free Real Estate Business Plan Outline
Treat your business like a business it is vital to long-term success in this industry. Some agents may put together elaborate business plans, yet there's something powerful about keeping it simple. Check out the perfect one page Online Real Estate Business Plan – Click Here
2. The Free Online ROI Calculator
Consistency and automation are the keys to success. Discover how effective direct mail marketing can dramatically increase your bottom line. Enter your statistics in our Free online ROI Calculator and click the 'CALCULATE MY ROI' button to see your results instantly! – Click Here
3. The Free Done-For-You Strategic Marketing Planner
The Real Estate Marketing Planner is a powerful 12-Month-Guide that strategically defines what marketing to do when. Four key market segments are included, Niche Marketing, Listing Inventory, Geographic Farming, and Sphere of Influence – Click Here
Also…check these out 🙂
Turn One Listing Into More – & all from your mobile phone
Automate Your Just Listed/Just Sold Postcards – with MLS Listings
Become a Neighborhood Brand – with the Market Dominator System