Get Into the Community Conversation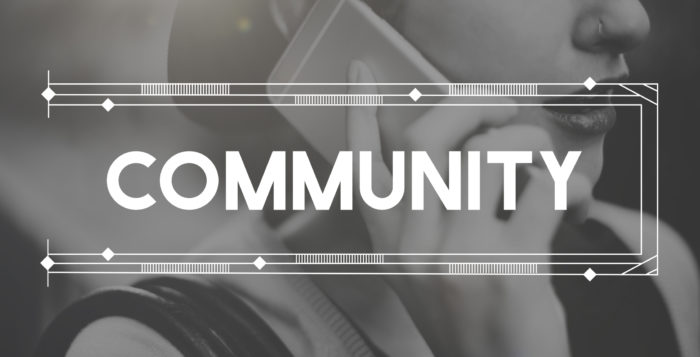 One Solid Strategy for Fall
by Julie Escobar
Successful real estate professionals will tell you that part of creating a continuous stream of referrals and new business is staying top of mind with the folks in your sphere and farm in consistent and creative ways.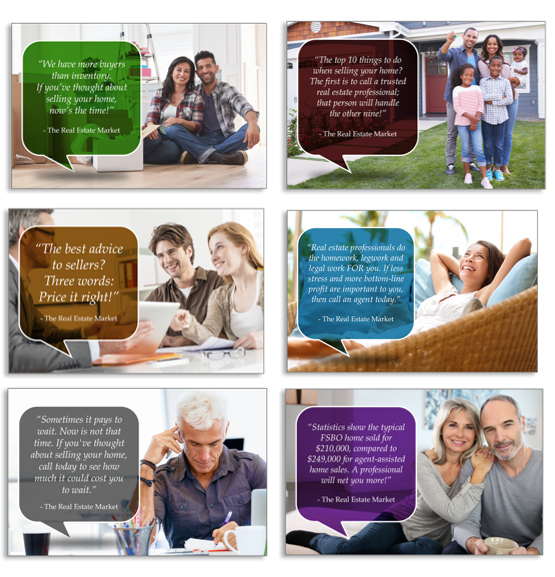 One popular postcard series that agents are using to kick start market-specific conversations is our Market Quote Series. This series of six postcards are perfect for agents who want to mail-market to their database every other month.
They are a fun way to remind potential buyers and sellers that you are a resource they can trust to answer their real estate questions or needs.
Step one:  Login to your free ProspectsPLUS.com account. (Or easily create an account and profile in a matter of minutes. Once your profile is ready – the system will automatically populate your information into all of the 800+ marketing tools on the site.)
Step two:  Select a card such as this week's Master Marketing Schedule tip which is to send the Best Advice postcard from the Market Quote Series to at least 100 new prospects in an area where you want more listings.You can leave as is or customize to suit your marketing style.
Step three:  Add your mailing list or use our mapping tools to create a mailing list. If you need help with mailing lists – call our support team at 866.405.3638 or click here to see all of our comprehensive mailing list solutions.
Step four:  Place your order then track it. It's that easy! Click here to watch a video on tracking your postcard order.
Making your job easier is our goal.  That's why we created the Master Marketing Schedule to offer strategic and creative solutions for building your business faster, easier, more affordable and with way fewer headaches. In fact, if you're in "marketing mode" – you may want to look at this month's tip which is:
The weather is cooling down, and the market is heating up! Door hangers are a time-tested tool to help you get noticed, meet the folks in the geographic farm you're working and market yourself and your listings. Learn three powerful ways to use them at blog.prospectsplus.com/door-hangers.
Putting systems for staying in touch in place don't have to be tough – or time consuming.  Most of our top customers schedule 15-30 minutes at the beginning or end of every month to focus on what marketing tools they want to go out.  When they choose a campaign, it's easy — they simply pick the next one in the series, order and get back to their high priority tasks. Some even delegate a member of their team to make it their priority that something is always being sent to their sphere and farm so top of mind awareness is always there.
Kudos to the agents that are working their systems and are willing to share their experiences with others. We so appreciate you all. Want to see what other agents are using to market themselves this season from the Master Marketing Schedule? Head over to our Facebook page to see their $10K Realtor Contest Entries! Perhaps one of these strategies will be part of YOUR contest entry!
Have questions or need help developing the marketing plan that's right for you?  Call us today at 866.405.3638 or email us at pmc@prospectsplus.com.  We're here to assist!