Facebook tips every new real estate agent should read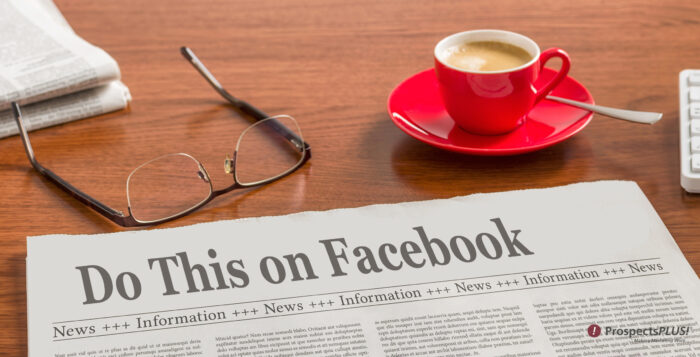 There's a lot to do when those shiny new real estate boots hit the ground. While your head was pumped full of real estate law and the know-how necessary to tell clients the number of square feet in an acre, you still have so much to learn.
While that's happening, however, and unless you're fortunate enough to have a stack of money to tide you over until your first deal closes, you'll need to also be marketing the you-know-what out of yourself.
Your business isn't going to start itself, so while you're learning how to do an agent walk-through and about the intricacies of the listing agreement, consider creating even a rudimentary marketing plan.
And, since it's free (unless and until you start buying ads), Facebook should be at the top of the list.
Already on Facebook?
If you already use Facebook for its social aspect, hold that thought (the "social aspect" one). You'll want to get the word out to your Facebook friends that you're in real estate now and you'll need to continue to remind them during the first year or so.
In reality, you'll be reminding them as long as you're in real estate, but it's critical to do so now.
But, do it subtly. Don't be that obnoxious agent who starts seeing his or her social media friends as dollar signs.
Tell them how excited you are overpassing your exam and that you're going to hang your license with a broker who promises to be behind you, guiding you through your first few deals. You'll also need to increase the number of followers you have and to do that you'll need to increase engagement.
The folks at Facebook even prioritize posts that encourage engagement; posts that "spark conversations and meaningful interactions between people."
"Oh, goody," we hear you saying, "yet one more time suck in an already-overfilled schedule."
Just promise yourself you won't post spammy stuff – that you'll start using Facebook to help get your business off the ground by thinking before hitting the "share" button.
When you're done beefing up your personal page, it's time to create a business page and our friends at Facebook walk you through the process, here.
It can be painful
Posting routinely to Facebook without receiving feedback from our audience is beyond painful. It's borderline humiliating as well.
You can avoid common mistakes by changing your goal. Instead of considering Facebook as a lead generating or open-house-attendance-generating platform, change your mindset to make your goal "follower engagement."
Sort of like how you looked at it before you got into real estate.
When you do this, you'll naturally start thinking of content to post "that your audience will care about and react to," according to the Forbes Communications Council at Forbes.com.
In the beginning, you'll be forgiven
You'll soon learn that sellers expect all kinds of things that we feel are pretty lame marketing methods. Open houses, videos and, yeah, sharing their listing and open house on social media.
Plus, there's that little voice inside that will be screaming at you – reminding you how bad you need that commission check and the urge will strike you to plaster that listing everywhere possible.
So, go ahead and post that first, second and even third listing. Show people, you're getting business but then move back to being social.
As you get busier, consider more creative ways of sharing listings. One agent we know used to create a contest out of his new listings, asking his followers to guess the list price. He gave a small prize to the reader who got the closest to the price.
Or, consider setting up another page for your listings (and to satisfy your sellers) and reserve your current page for engaging with your followers.
Don't be selfish — spread the love
It's not enough to come up with brilliant Facebook post ideas; engagement with others is key. It goes without saying that you should respond to anyone who leaves a comment. The next step is to visit their pages and interact (charmingly) with their content.
To get value from social media you have to provide value. It's not a set-it and forget-it marketing method; it requires effort, time and, sometimes money to successfully generate real estate leads on social media.
Send at least 100  Need a Nudge postcards from the Get More Listings Series to an area where you want more listings.
Need help targeting the perfect niche of buyers or sellers? Use our mailing list tool to create the ideal list (it's easy) or call our support team for assistance at 866.405.3638!
PLUS: When you have time…here are Free killer tools to help your success this year!
1. Become a Listing Legend Free eBook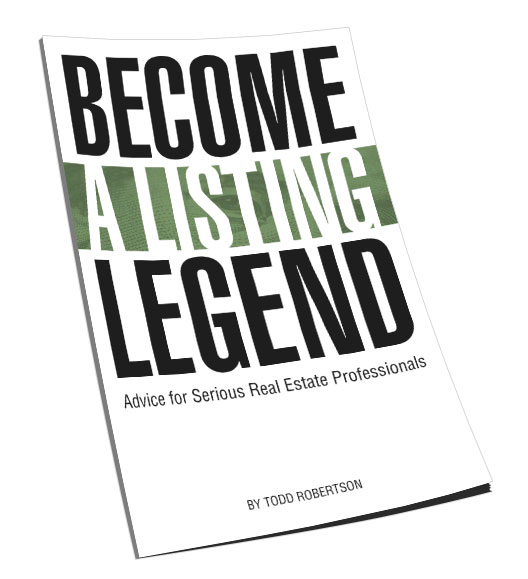 Ready to take a vertical leap in your real estate career? If you're looking for inspiration…and the tools and methods to dominate a market and go to the top in real estate…you'll find them in this free book. – Click Here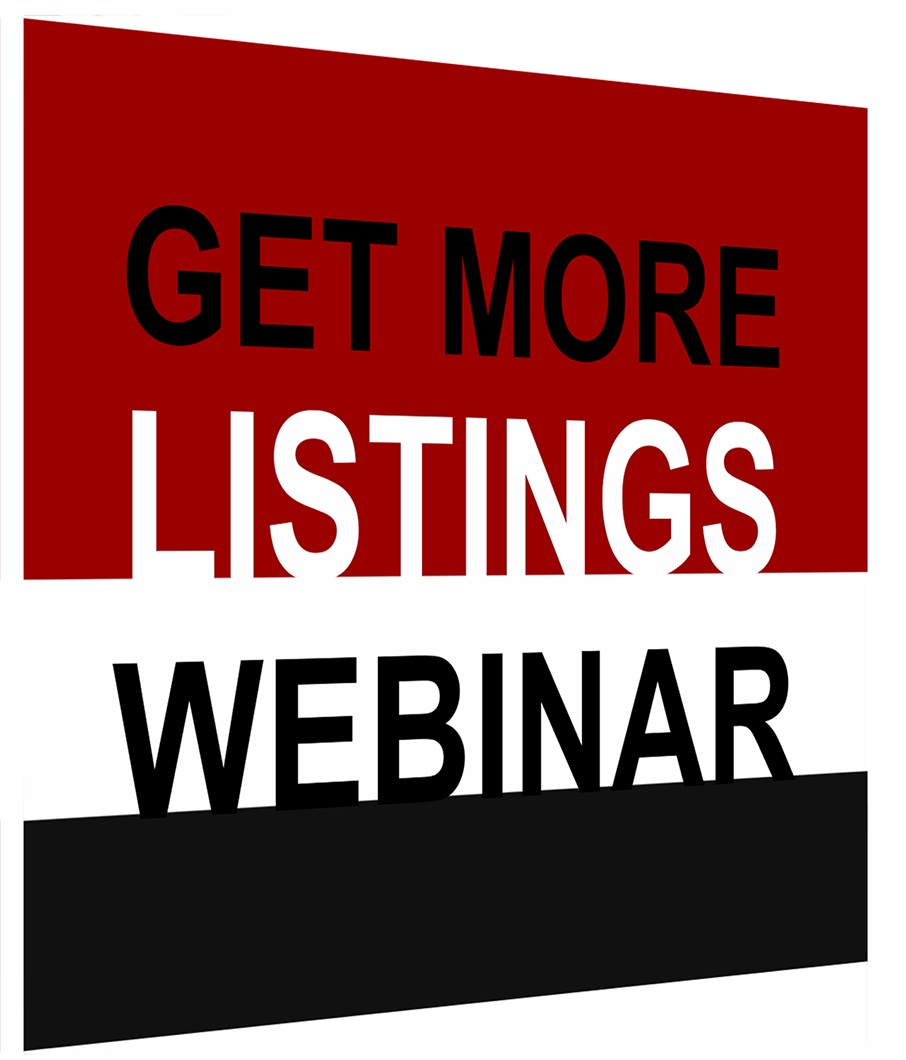 "Get MORE Listings & Begin to Dominate Your Market!" Free online webinar. Learn the 3-7-27 strategy for explosive growth, why 95% of agents have less than 20% market share, and how to become the agent everyone competes against. – Click Here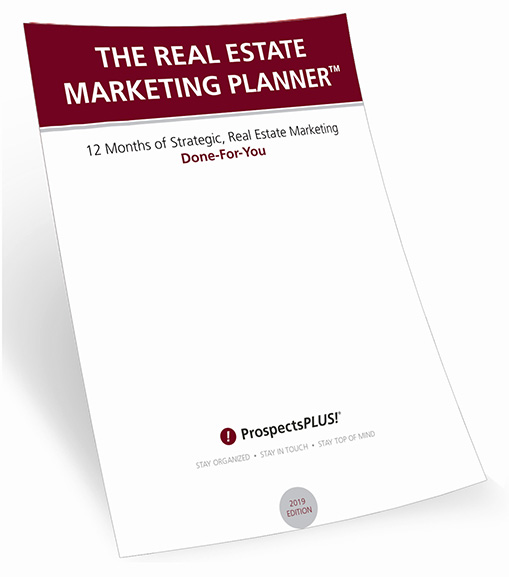 3. The 12 Month Done-For-You Strategic Marketing Plan
The Real Estate Marketing Planner is a powerful 12-Month-Guide that strategically defines what marketing to do when. Four key market segments are included, Niche Marketing, Get More Listings, Geographic Farming, and Sphere of Influence. –Click Here
4. The Free One-Page Real Estate Business Plan
Treat your business like a business it is vital to long-term success in this industry. Some agents may put together elaborate business plans, yet there's something powerful about keeping it simple. Check out our one page Online Real Estate Business Plan.  – Click Here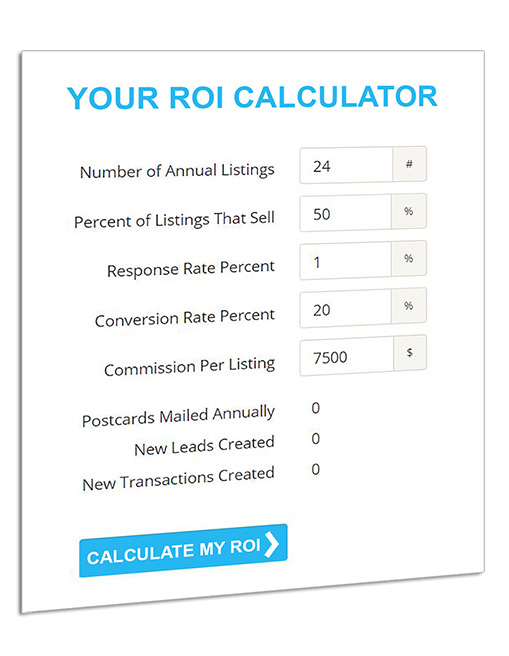 5. The Free Online ROI Calculator
Consistency and automation are the keys to success. Discover how effective direct mail marketing can dramatically increase your bottom line. Enter your statistics in our Free online ROI Calculator and click the 'CALCULATE MY ROI' button to see your results instantly! –Click Here